TEHTRIS XDR Platform

eXtended Detection & Response
La infraestructura XDR reúne varias soluciones de seguridad en una plataforma unificada capaz de detectar y responder a incidentes de seguridad.
TEHTRIS es reconocido como un proveedor representativo en el Market Guide for Extended Detection and Response 2021*
Mayor detección y respuesta
TEHTRIS XDR Platform responde a varias necesidades críticas. Utiliza su red de sensores, como los componentes Endpoint Detection and Response, para mejorar las capacidades de protección, detección y reacción a los ataques de la red en la que se encuentra. Gracias a TEHTRIS XDR Platform, está preparado, preparado para enfrentar lo inesperado.
Configurable de forma centralizada, proporciona un sistema intuitivo para construir sus propios árboles de decisiones sobre qué hacer en caso de ataque.
Tener una visión holística, en la consola unificada de la plataforma, permite a los analistas de ciberseguridad mezclar diferentes vistas, sin experimentar nunca un punto ciego.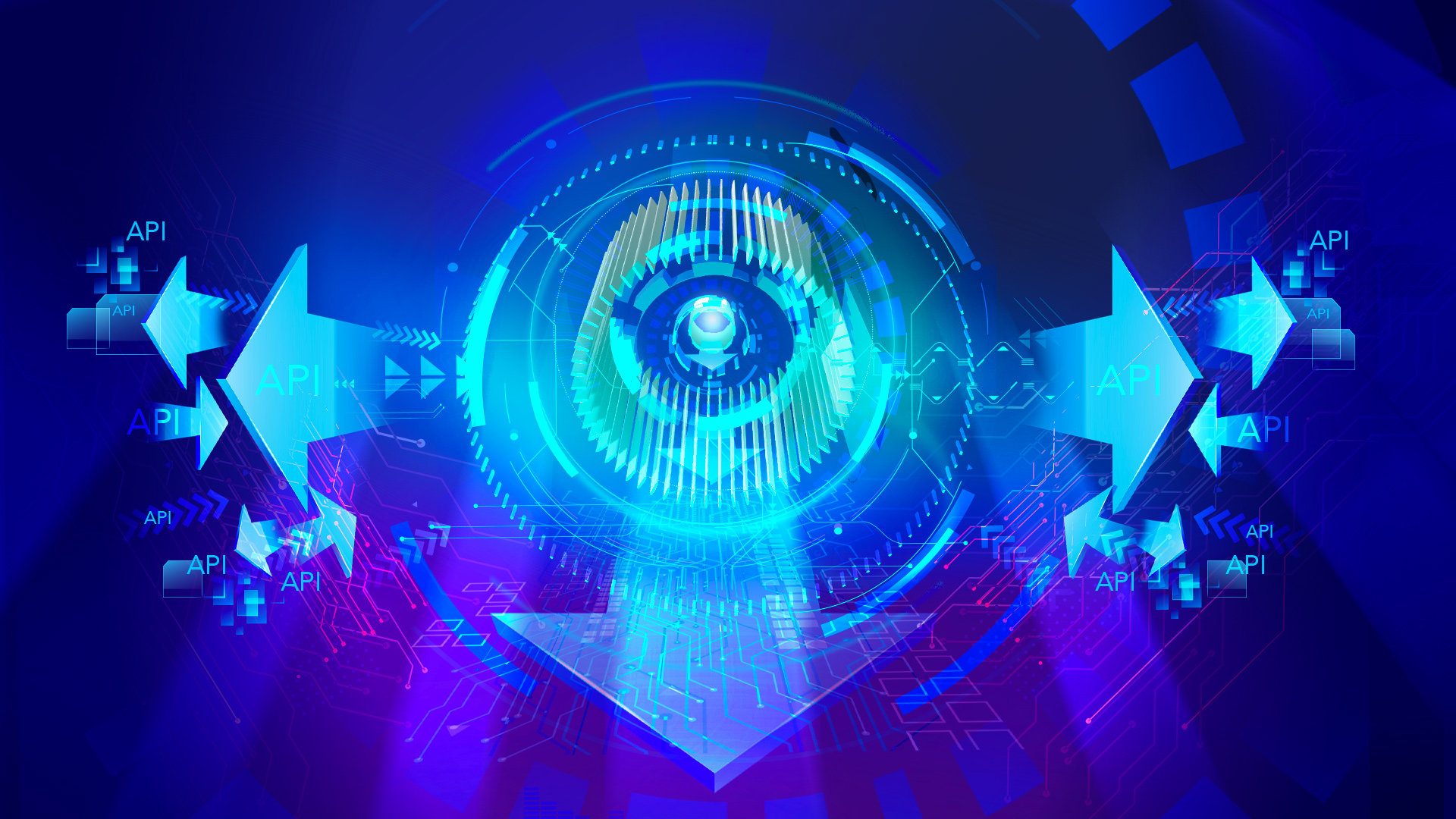 Consolide todas sus herramientas de seguridad en una plataforma única
La unificación de los componentes de la TEHTRIS XDR Platform se realiza también a través de numerosas soluciones de TEHTRIS : EDR, EPP, MTD, SIEM, Honeypots, NTA, DNS Firewall, Zero Trust Response, etc. Un intercambio dinámico entre los componentes es posible gracias a las relaciones entre los productos, a las automatizaciones a través del SOAR integrado, y a las solicitudes relacionadas a informaciones técnicas hacia TEHTRIS CTI (Cyber Threat Intelligence).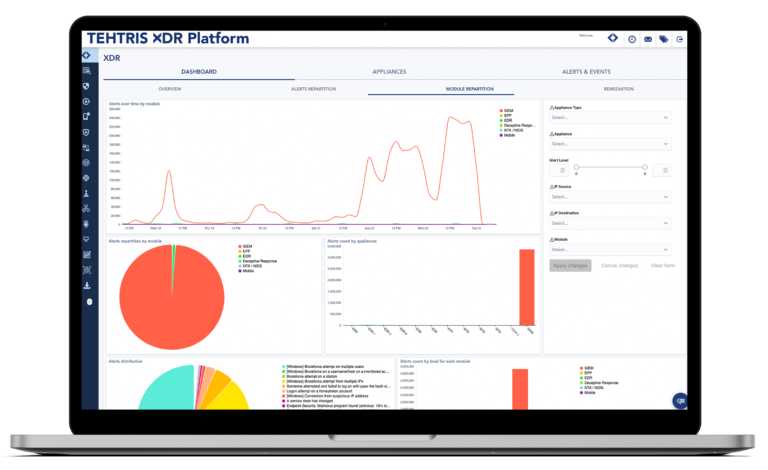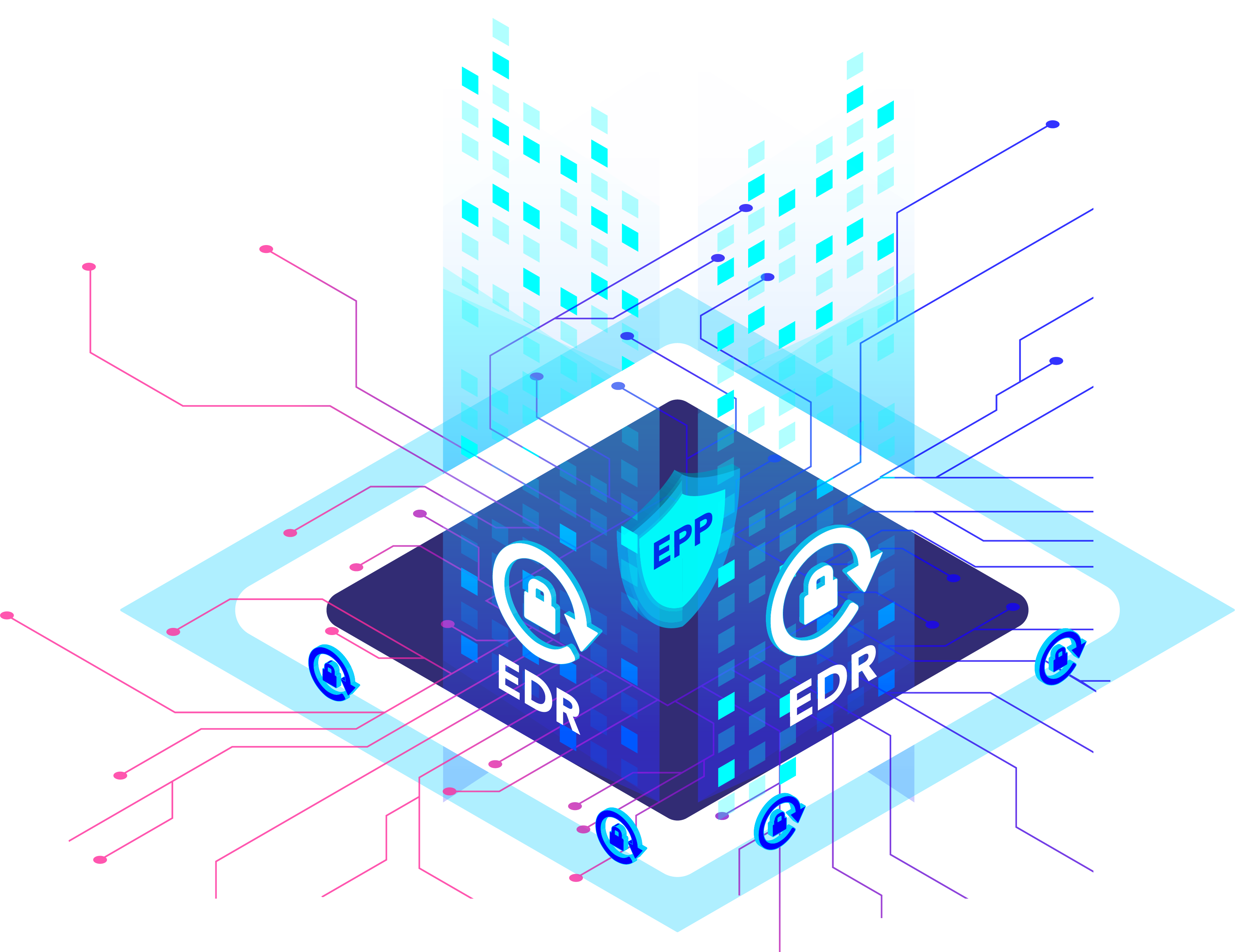 Más visibilidad, investigaciones inteligentes
TEHTRIS XDR Platform le ofrece una visión holistica de su ciberseguridad a través de un panel de control único. Usted controla todos los vectores que los atacantes pueden activar. La inteligencia artificial CYBERIA consolida las alertas para eliminar los falsos positivos y apoyar el trabajo de los analistas.
Open XDR Platform: interconecte sus productos multimarca
TEHTRIS XDR Platform está diseñada para albergar e interconectarse con soluciones de otros proveedores.
Puede conectarse con plataformas SIEMs, firewalls, EDRs, IDSs de todo el mundo y muchos otros sensores.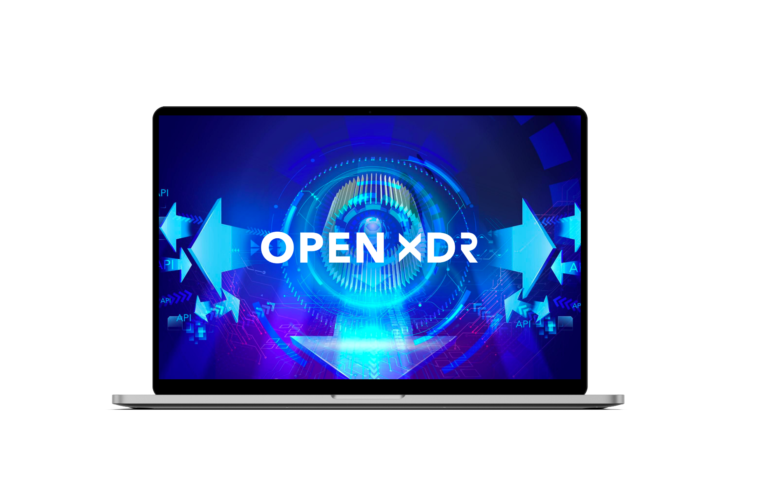 ¿Por qué elegir a TEHTRIS XDR Platform?
SIMPLICIDAD
La TEHTRIS XDR Platform es modular y puede desplegarse en menos de una hora para proteger sus sistemas, redes y Cloud.
TRAZABILIDAD
Sin un SIEM operativo para la ciberseguridad, o limitado al registro, muchas empresas pueden elegir a TEHTRIS XDR Platform que proporciona detección y respuesta a los ataques pero también una verdadera trazabilidad normativa con TEHTRIS SIEM.
INTELIGENCIA ARTIFICIAL
En modo Machine Learning, el control de los componentes de TEHTRIS XDR por nuestro motor de inteligencia artificial CYBERIA permite reconocer comportamientos anómalos, lo que simplifica el trabajo de hunting en grandes infraestructuras heterogéneas y distribuidas.
HIPER AUTOMATIZACIÓN
TEHTRIS XDR Platform ofrece tanto la detección como la respuesta distinguiendo las acciones legítimas de las amenazas, y eso, gracias a una unificación técnica mediante un SOAR integrado. Este último utiliza la información de vigilancia capturada para reaccionar frente a un ataque, por ejemplo, neutralizando una amenaza o proporcionando un enriquecimiento útil a los analistas.
COHERENCIA
En 2014, TEHTRIS ya contaba con un agente EDR, SIEM, NTA y honeypots, codificados internamente en TEHTRIS, e integrados de forma nativa en una plataforma técnica, llamada eGambit, que se convirtió en la base de la TEHTRIS XDR Platform.
Único XDR europeo
La plataforma está desarrollada en Francia sobre la base de un código completamente nuevo. Elija una solución sin puertas traseras, cuyo desarrollo «Security & Ethics by design» garantiza la confidencialidad de los datos que analiza.
Integrado con TEHTRIS SOAR
(Security Orchestration And Response)
Cuando se trata de ciberseguridad, orquestar eventos y reaccionar a las amenazas de forma eficaz y rápida es un reto fundamental. Una de las mejores maneras de hacerlo es con una potente automatización e inteligencia artificial. Esto es lo que ofrece TEHTRIS con su SOAR integrado en la TEHTRIS XDR Platform.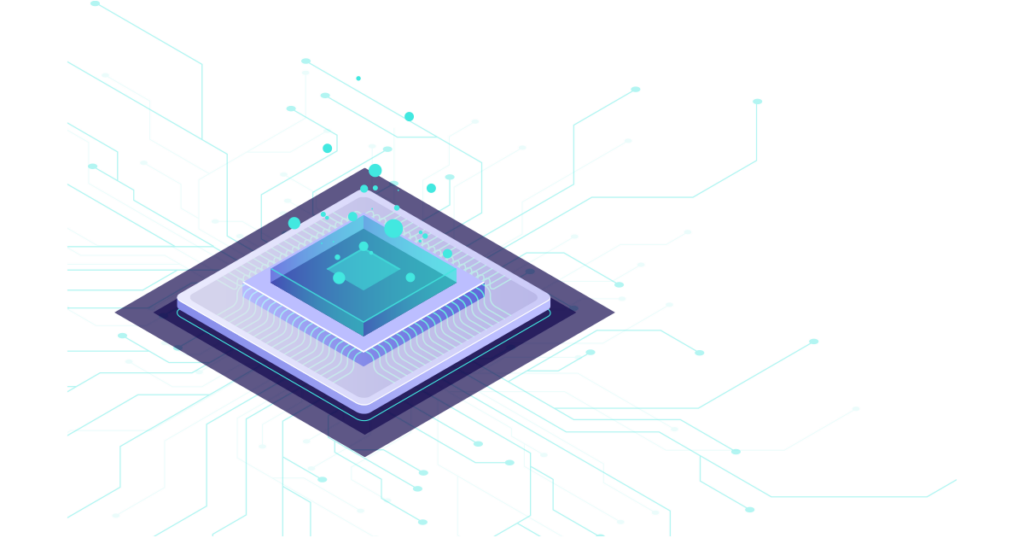 Cumplimiento de MITRE ATT&CK
día para desplegar la TEHTRIS XDR Platform para una empresa con más de 100.000 estaciones y servidores
países en los que nuestras tecnologías están despliegadas para la detección y respuesta a incidentes
días para descubrir algunas de las sigilosas amenazas APT de tipo espionaje furtivo que han estado ocultas durante varios años en un complejo parque internacional Preserve la soberanía e integridad de sus datos
Desde 2010, TEHTRIS innova y enriquece su solución de ciberdefensa, a través de los diferentes módulos de la TEHTRIS XDR Platform.
¡Elija el líder europeo en ciberseguridad!
* © 2020 The MITRE Corporation. This work is reproduced and distributed with the permission of The MITRE Corporation.
** Gartner and Market Guide are registered trademarks of Gartner, Inc. and/or its affiliates in the U.S. and internationally and is used herein with permission. All rights reserved.
Gartner Market Guide for Extended Detection and Response, Craig Lawson, Peter Firstbrook, Paul Webber, 8 November 2021
TEHTRIS recognized as a Representative Vendor in the 2021 Market Guide for Extended Detection and Response.
Craig Lawson, Peter Firstbrook, Paul Webber, 8 November 2021
Gartner Innovation Insight for Unified Endpoint Security, Rob Smith, Dionisio Zumerle, 12th November 2020,
Gartner Market Guide for Mobile Threat Defense, Dionisio Zumerle, Rob Smith, 29th March 2021,
Gartner Peer Insights reviews constitute the subjective opinions of individual end users based on their own experiences and do not represent the views of Gartner or its affiliates.