Your smartphones protected from cyber attacks ​​
TEHTRIS MTD ensures a total protection of your smartphones against cyber attacks (Jailbreak/Root, Man-in-the-middle, malicious applications…).
Gartner lists TEHTRIS as a Representative Vendor in the January 2023 Market Guide for Mobile Threat Defense.

Full visibility and protection of your mobile fleet
Get immediate 360-degree visibility of your entire mobile fleet. TEHTRIS MTD installs and deploys quickly, with no settings changes or user actions required. The protection of your devices is operated remotely in SaaS. It allows you to be informed in real time of attacks on your fleet thanks to the security alert notifications of the TEHTRIS XDR Platform.
minute to perform a security scan
new mobile threats discovered every day
TEHTRIS MTD detects network, application, or system anomalies while meeting compliance requirements. Our solution provides immediate protection against attacks on Android, iOS and iPadOS.
Installed and deployed in less than an hour, TEHTRIS MTD scans and reports alerts in seconds for optimal decision making.
TEHTRIS simplifies the deployment and operation of mobile fleet protection projects. Operated remotely in SaaS, the protection of your fleet includes configuration, deployment (via MDM or BYOD) and maintenance.
TEHTRIS runs on appliances using the TEHTRIX distribution with full disk encryption, with advanced protection mechanisms such as RBAC in the kernel and anti-0-day protections.
TEHTRIS MTD protects your mobile fleet, while integrating with your TEHTRIS XDR Platform. Get extended visibility with dedicated console access to optimize your data centralization and fleet management.
The technical legitimacy of TEHTRIS is linked to its numerous discoveries of critical, remotely exploitable security flaws in the Android, Apple/iOS, Blackberry brands.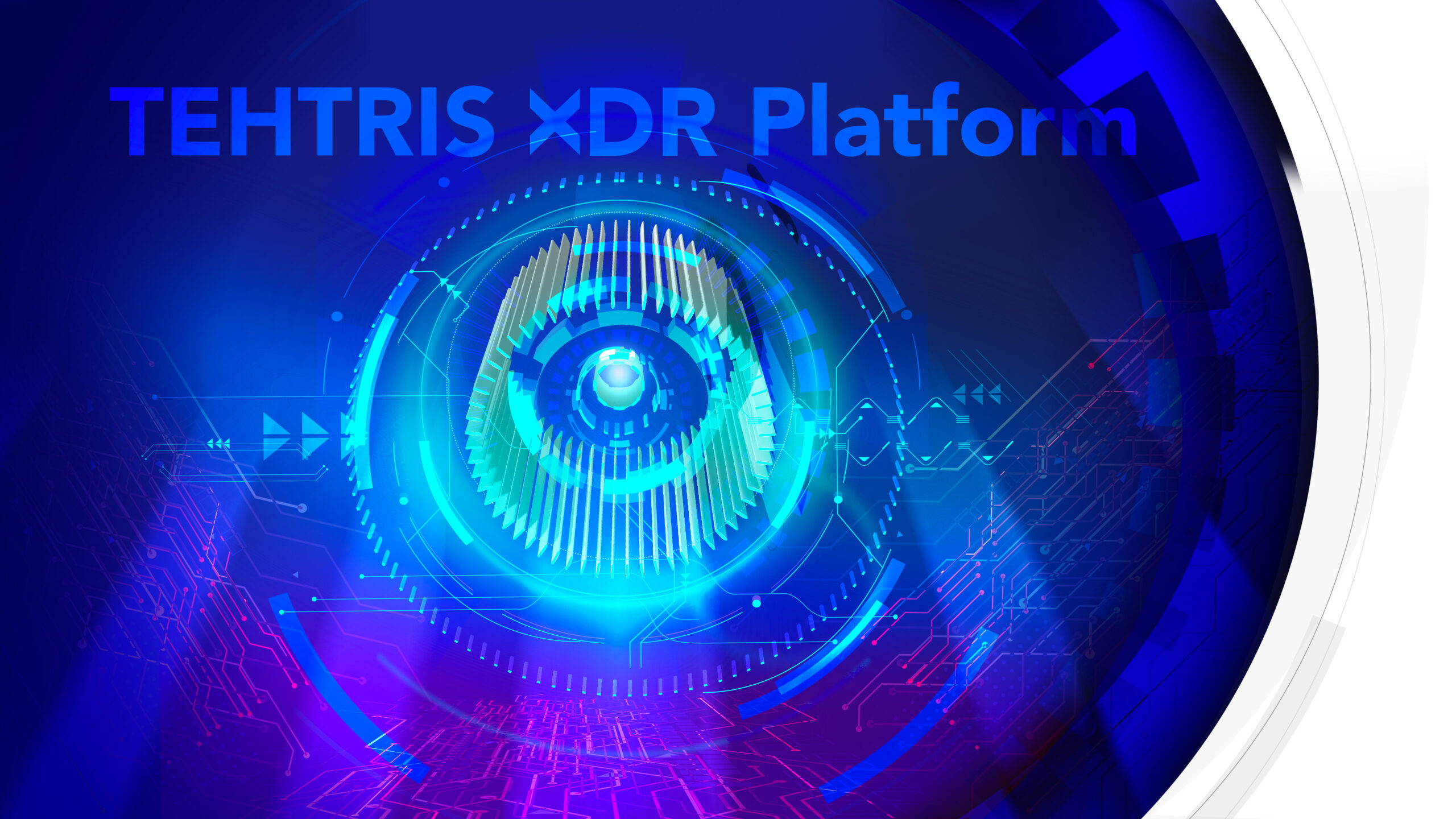 Perfectly integrated into the XDR Platform
In cybersecurity, orchestrating events and reacting to threats with efficiency and speed is a fundamental challenge. To achieve this, TEHTRIS integrates its own SOAR, DNS Firewall, CTI, and its artificial intelligence CYBERIA to the TEHTRIS XDR Platform.
Increased efficiency with Unified Endpoint Security approach
Unify the security of all your endpoints (computers, servers, smartphones, tablets…) with the TEHTRIS UES bundle, which combines EDR, EPP and MTD in a single console.

MITRE ATT&CK is a knowledge base with a model of the behavior of a cyber attacker, reflecting the different phases of the attack life cycle according to the targeted platforms: Windows, Mac, Linux, mobile, etc.
hour to deploy TEHTRIS MTD
minute to perform a security scan
new mobile threats discovered every day

Preserve the sovereignty and integrity of your data
Since 2010, TEHTRIS innovates and improves its cyber defense solution, through the different modules of the TEHTRIS XDR Platform.
Choose the European leader in cyber security!
What are the functions offered by the module?
TEHTRIS MTD scans applications as soon as they are installed and when they are updated. Application control (monitoring and alerts) is performed directly from the TEHTRIS XDR Platform console for the customer's operational teams and from the device by the end user. The TEHTRIS XDR Platform console is the management and monitoring center for the customer's devices running the TEHTRIS MTD application. It provides a quick overview of the alerts raised by the application, their level of criticality, the IP address of the device concerned, the number of malware-type applications present on the devices, the latest security patch for each device, etc.
Is it an EDR for mobile equipment?
It is not an EDR for mobile devices, but rather a Mobile Threat Defense solution.
Can we replace an EMM/MDM with this solution?
This is not the objective. On the contrary, the use of a Mobile Threat Defense solution comes as a security complement beyond the Unified Endpoint Management (UEM) part in connection with the EMM/MDM parts. Nevertheless, a possible use case for our solution is to use it on devices that could not be added in your EMM/MDM, in order to add an endpoint layer on this perimeter.
What are the differences with an EMM/MDM?
The TEHTRIS MTD app is a cybersecurity solution to protect your fleet of smartphones, tablets, chromebooks and Android TVs. It is therefore not an EMM/MDM. Nevertheless, TEHTRIS MTD is managed from a centralized cloud-based console. This console offers a global view of the security of the mobile fleet. Available to the customer and his mobile administrators or SOC, it is possible to monitor security elements that do not appear in an EMM/MDM. TEHTRIS MTD can be deployed with or without EMM/MDM technology, but it is clear that deployment will be much more automatic with EMM/MDM.
Which OS are supported?
The TEHTRIS MTD app is compatible with iOS (≥ iOS 14), iPadOS (≥ iPadOS 14) and Android (≥ Android 8) devices to protect your mobile device fleet
* © 2020 The MITRE Corporation. This work is reproduced and distributed with the permission of The MITRE Corporation.
** Gartner and Market Guide are registered trademarks of Gartner, Inc. and/or its affiliates in the U.S. and internationally and is used herein with permission. All rights reserved.
Gartner, Market Guide for Mobile Threat Defense, Dionisio Zumerle, Chris Silva, 10 January 2023.
GARTNER is a registered trademark and service mark of Gartner, Inc. and/or its affiliates in the U.S. and internationally, and is used herein with permission. All rights reserved.
Gartner does not endorse any vendor, product or service depicted in its research publications, and does not advise technology users to select only those vendors with the highest ratings or other designation. Gartner research publications consist of the opinions of Gartner's research organization and should not be construed as statements of fact. Gartner disclaims all warranties, expressed or implied, with respect to this research, including any warranties of merchantability or fitness for a particular purpose.