TEHTRIS MTD

Mobile Threat Defense
TEHTRIS Mobile Threat Defense protects the mobile fleet and scans applications as they are installed and updated.
TEHTRIS recognized as a Representative Vendor in the 2021 Market Guide for Mobile Threat Defense.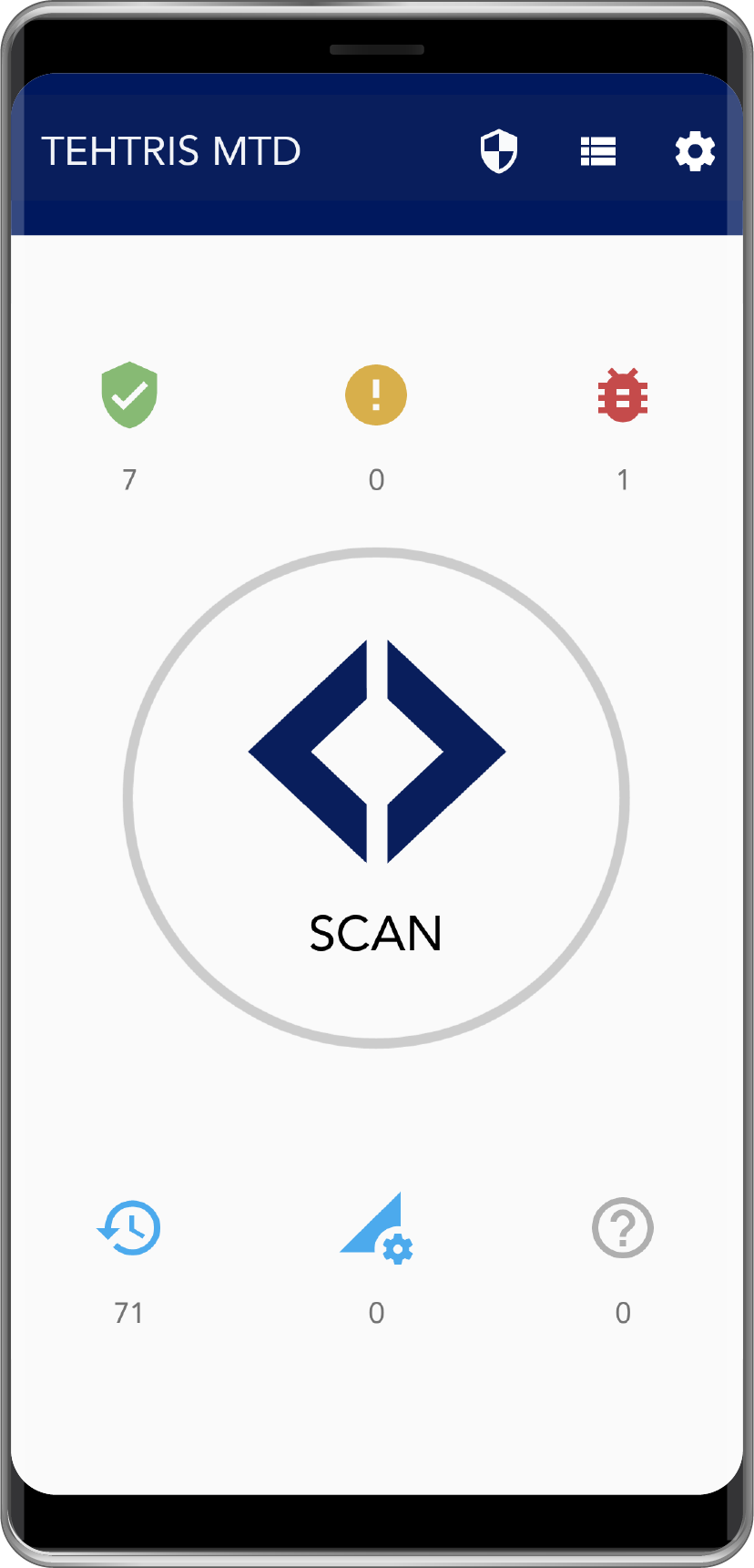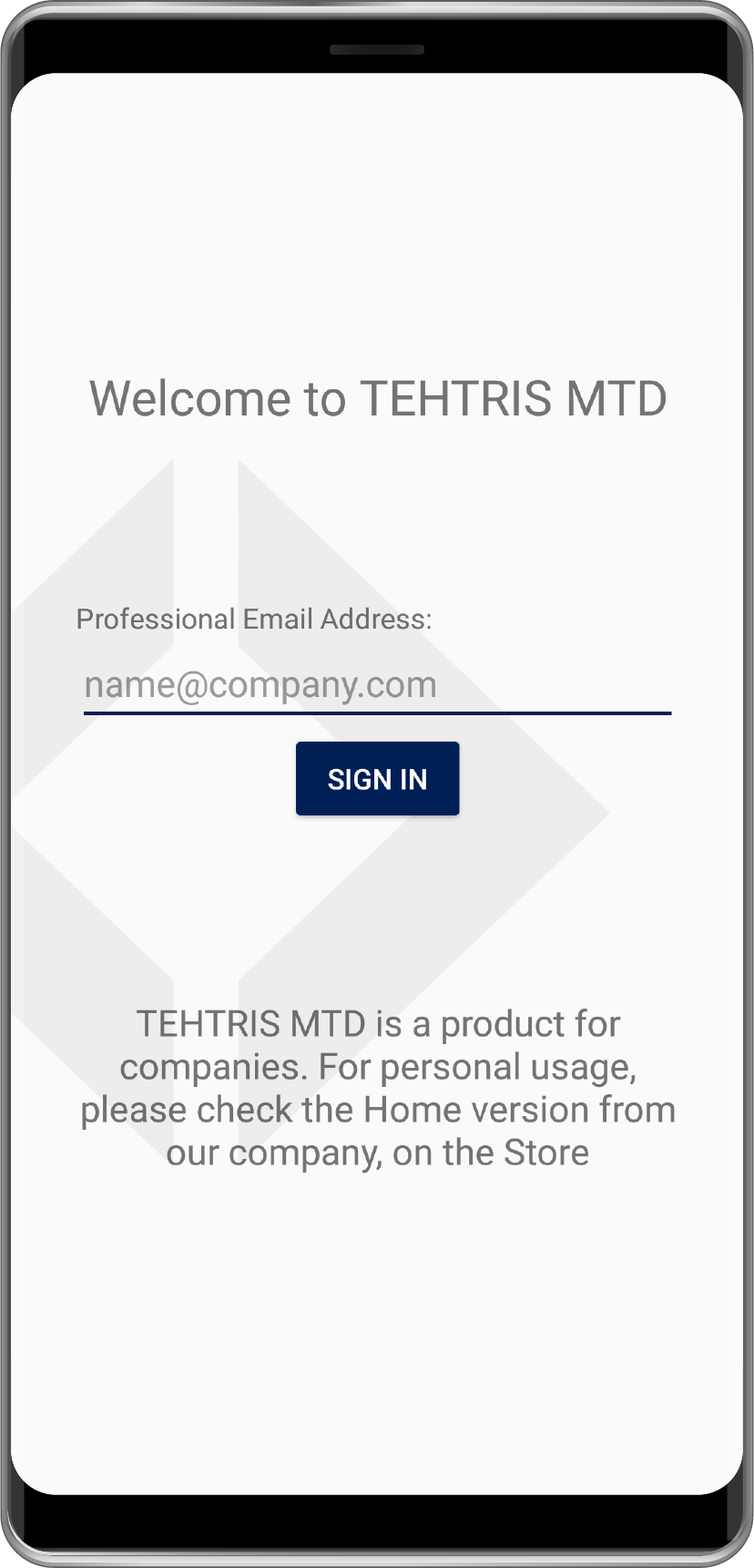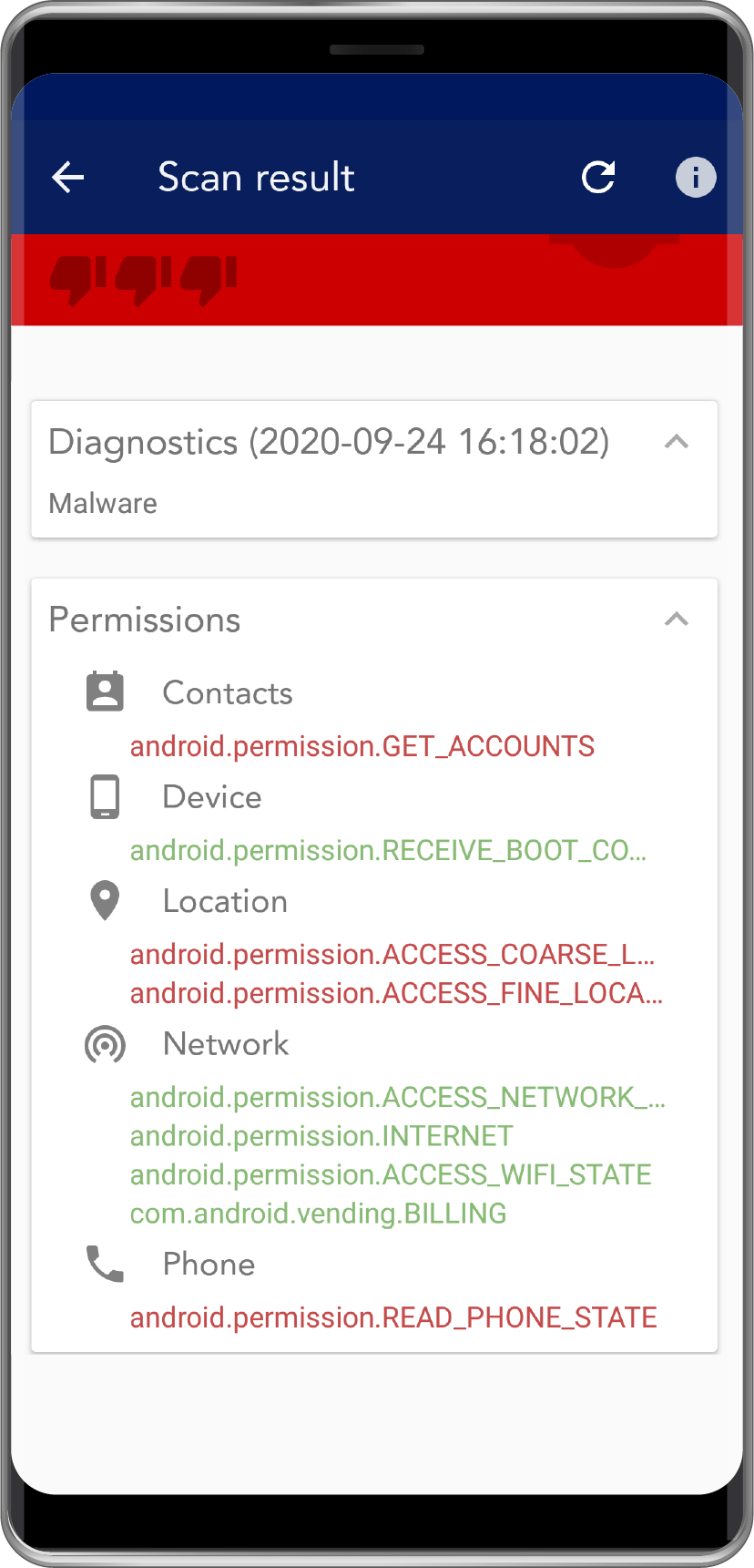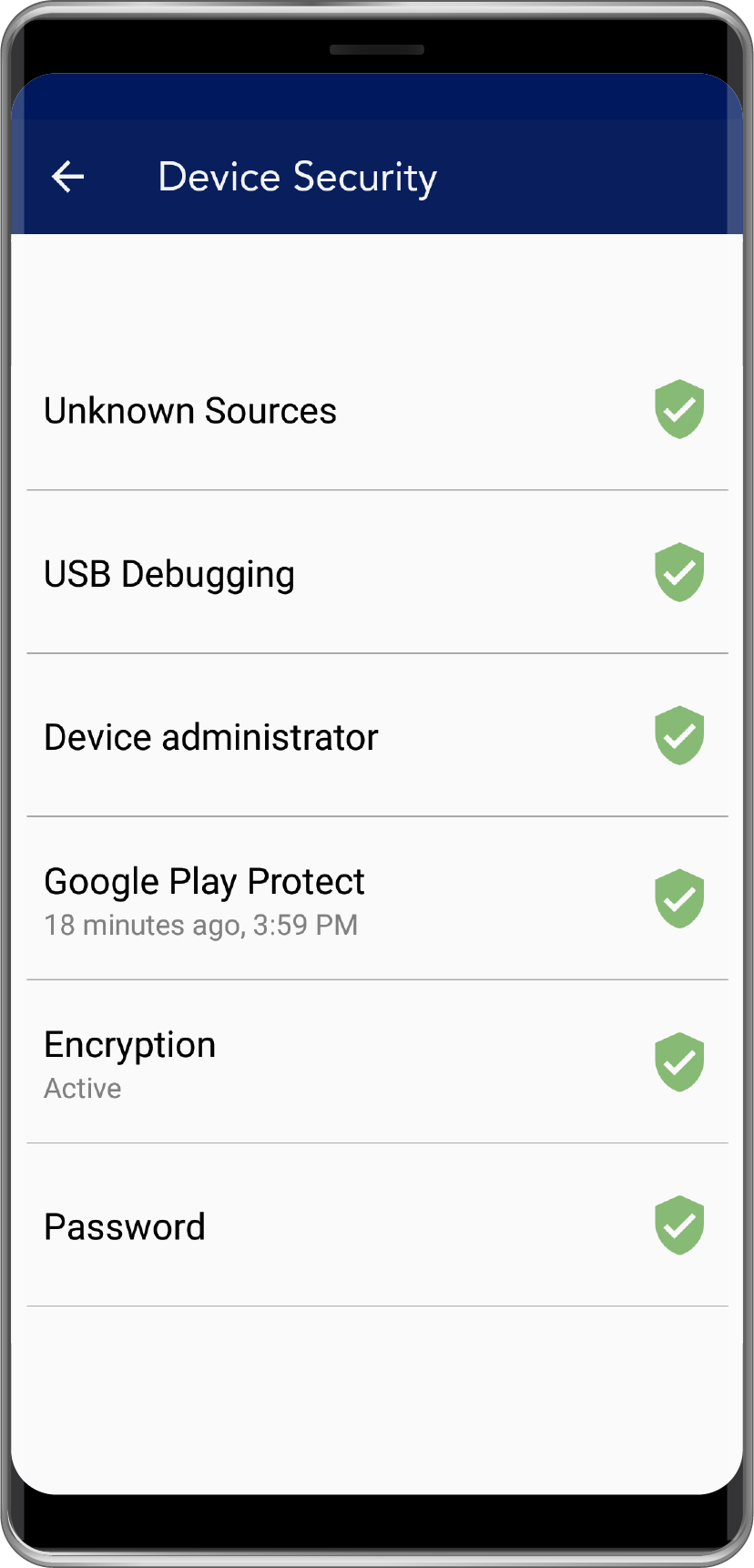 Simply keep control of your mobile devices with TEHTRIS MTD
The agent deployed in the mobile devices can also discover vulnerabilities in the local configuration. Finally, the technical information sent back from the mobile devices to the central console meets compliance needs, beyond imposing the presence of anti-malware tools on all mobile devices.
SCALABLE AT THE NETWORK LEVEL
TEHTRIS MTD can cover the entire fleet of a company, thanks to its cloud offering. You save time and IT resources, while maximizing mobile fleet coverage, with all traces in a single unified console.
TEHTRIS MTD agents do not dangerously alter your mobile settings, and all applications present are scanned from day one for cyber security.
TEHTRIS runs on appliances using the TEHTRIX distribution with full disk encryption, with advanced protection mechanisms such as RBAC in the kernel and anti-0-day protections.
TEHTRIS has simplified the complexity of mobile fleet protection projects, with remotely operated offerings that include setup, integration, deployment and maintenance.
The technical legitimacy of TEHTRIS is linked to its numerous discoveries of critical, remotely exploitable security flaws in Android, Apple/iOS, Blackberry.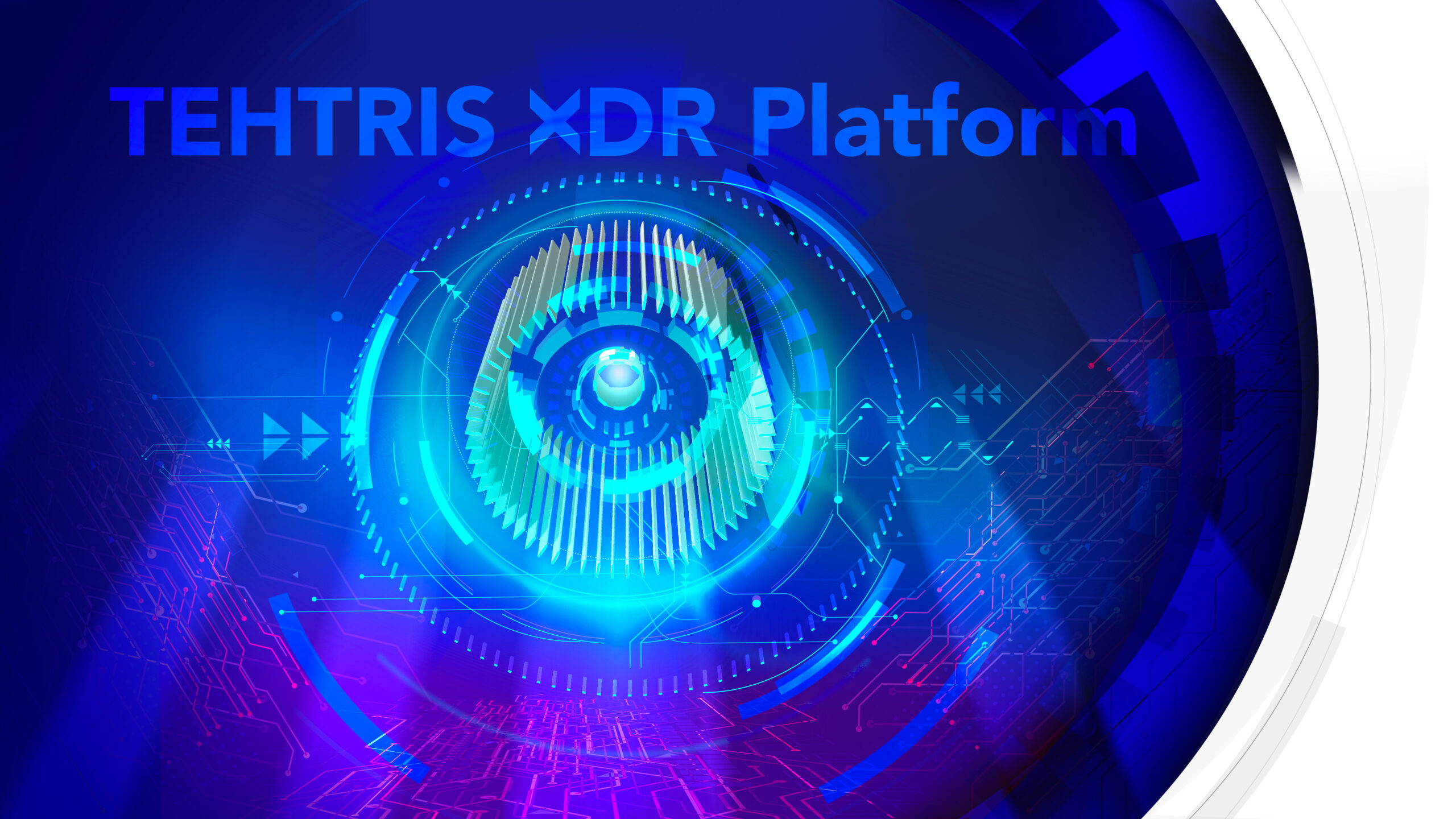 Perfectly integrated into the XDR Platform
When it comes to cybersecurity, orchestrating events and reacting to threats effectively and quickly is a fundamental challenge. One of the best ways to do this is with powerful automation and artificial intelligence. This is what TEHTRIS offers with its SOAR integrated with the TEHTRIS XDR Platform.
Increased efficiency with TEHTRIS UES
TEHTRIS UES is the console that unifies and strengthens the effectiveness of EDR, EPP and MTD solutions. Equipped with powerful and easy-to-use front-end tools, the UES console will provide you with enhanced cybersecurity action capabilities, from temporary crisis operations to regular monitoring.

MITRE ATT&CK is a knowledge base with a model of the behavior of a cyber attacker, reflecting the different phases of the attack life cycle according to the targeted platforms: Windows, Mac, Linux, mobile, etc.
day to deploy TEHTRIS MTD
note of the free public offer
new mobile threats discovered every day

Preserve the sovereignty and integrity of your data
Since 2010, TEHTRIS innovates and improves its cyber defense solution, through the different modules of the TEHTRIS XDR Platform.
Choose the European leader in cyber security!
What are the functions offered by the module?
TEHTRIS MTD scans applications as soon as they are installed and when they are updated. Application control (monitoring and alerts) is performed directly from the TEHTRIS XDR Platform console for the customer's operational teams and from the device by the end user. The TEHTRIS XDR Platform console is the management and monitoring center for the customer's devices running the TEHTRIS MTD application. It provides a quick overview of the alerts raised by the application, their level of criticality, the IP address of the device concerned, the number of malware-type applications present on the devices, the latest security patch for each device, etc.
Is it an EDR for mobile equipment?
It is not an EDR for mobile devices, but rather a Mobile Threat Defense solution.
Can we replace an EMM/MDM with this solution?
This is not the objective. On the contrary, the use of a Mobile Threat Defense solution comes as a security complement beyond the Unified Endpoint Management (UEM) part in connection with the EMM/MDM parts. Nevertheless, a possible use case for our solution is to use it on devices that could not be added in your EMM/MDM, in order to add an endpoint layer on this perimeter.
What are the differences with an EMM/MDM?
The TEHTRIS MTD app is a cybersecurity solution to protect your fleet of smartphones, tablets, chromebooks and Android TVs. It is therefore not an EMM/MDM. Nevertheless, TEHTRIS MTD is managed from a centralized cloud-based console. This console offers a global view of the security of the mobile fleet. Available to the customer and his mobile administrators or SOC, it is possible to monitor security elements that do not appear in an EMM/MDM. TEHTRIS MTD can be deployed with or without EMM/MDM technology, but it is clear that deployment will be much more automatic with EMM/MDM.
Which OS are supported?
The TEHTRIS MTD app is compatible with iOS (≥ iOS 11), iPadOS (≥ iPadOS 13) and Android (≥ Android 4.1) devices to protect your mobile device fleet
* © 2020 The MITRE Corporation. This work is reproduced and distributed with the permission of The MITRE Corporation.
** Gartner and Market Guide are registered trademarks of Gartner, Inc. and/or its affiliates in the U.S. and internationally and is used herein with permission. All rights reserved.
Gartner Market Guide for Extended Detection and Response, Craig Lawson, Peter Firstbrook, Paul Webber, 8 November 2021
TEHTRIS recognized as a Representative Vendor in the 2021 Market Guide for Extended Detection and Response.
Craig Lawson, Peter Firstbrook, Paul Webber, 8 November 2021
Gartner Innovation Insight for Unified Endpoint Security, Rob Smith, Dionisio Zumerle, 12th November 2020,
Gartner Market Guide for Mobile Threat Defense, Dionisio Zumerle, Rob Smith, 29th March 2021,
Gartner Peer Insights reviews constitute the subjective opinions of individual end users based on their own experiences and do not represent the views of Gartner or its affiliates.