Become part of the cyber matrix by joining TEHTRIS.
Joining TEHTRIS means making the choice to put your skills at the service to the fight against cybercrime.
Join us, many positions open!
Joining TEHTRIS is also an opportunity to develop knowledge within a caring and highly technological ecosystem, where the technical concepts put forward are systematically developed in-house by dedicated teams of experts.
TEHTRIS is a pioneer in cybersecurity research fields, and is proud to offer its customers solutions that are both innovative and field-proven.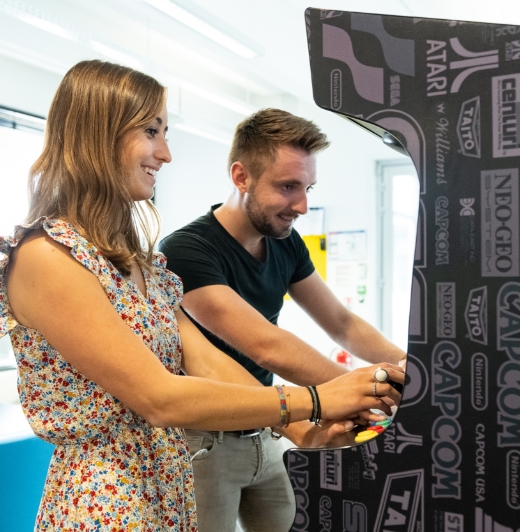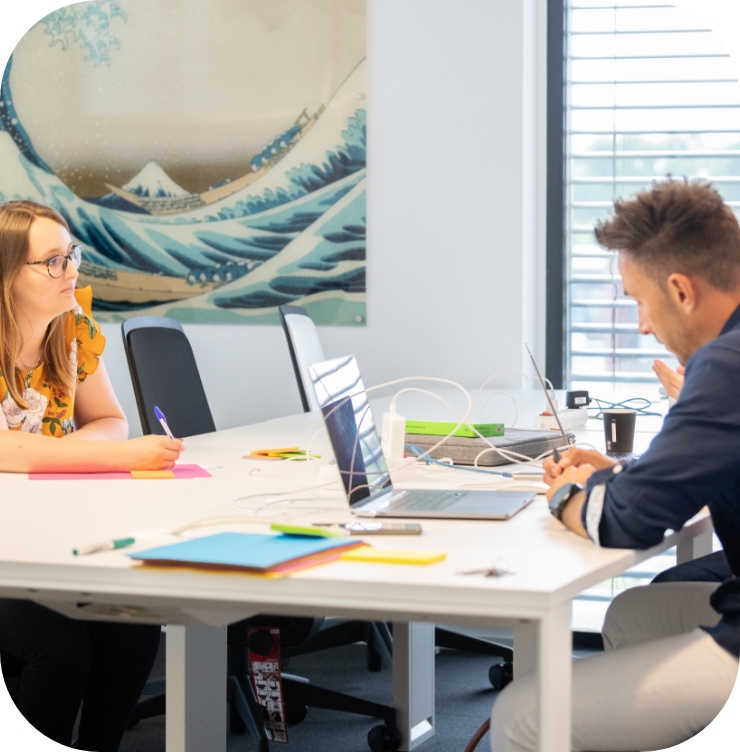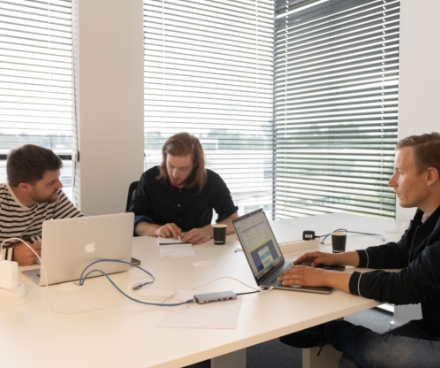 The TEHTRIS culture values teamwork and proximity between all employees, including the Executive Committee! Everyone contributes actively to the success of the TEHTRIS adventure, whatever their role. The know-how developed by our employees firmly anchors our company in a dynamic of excellence, of which our solutions are the proof.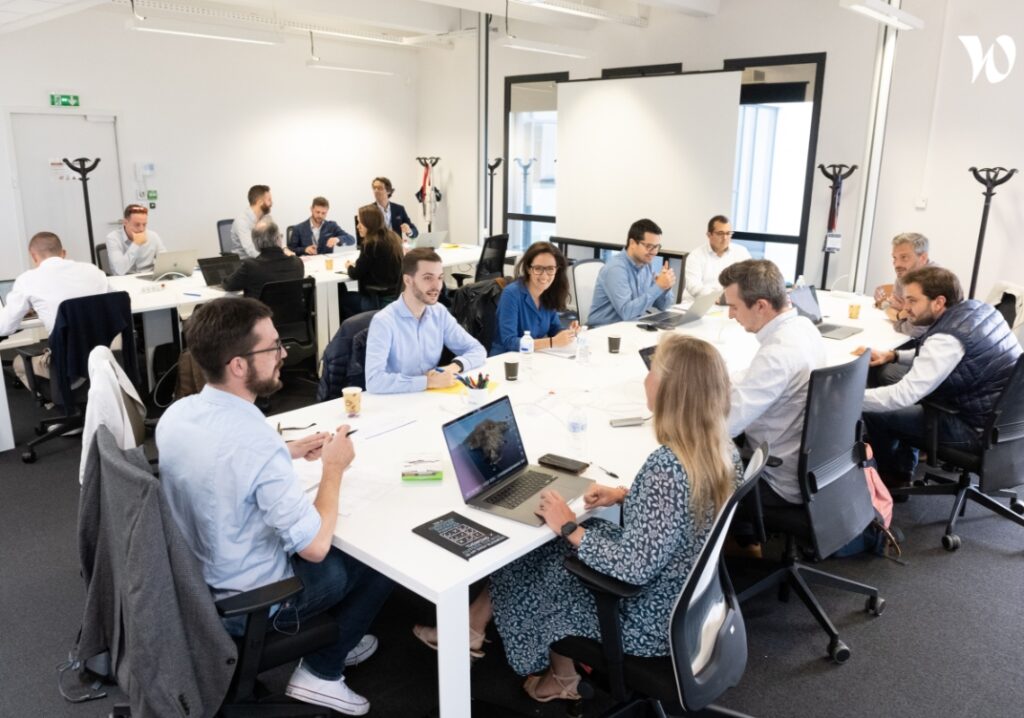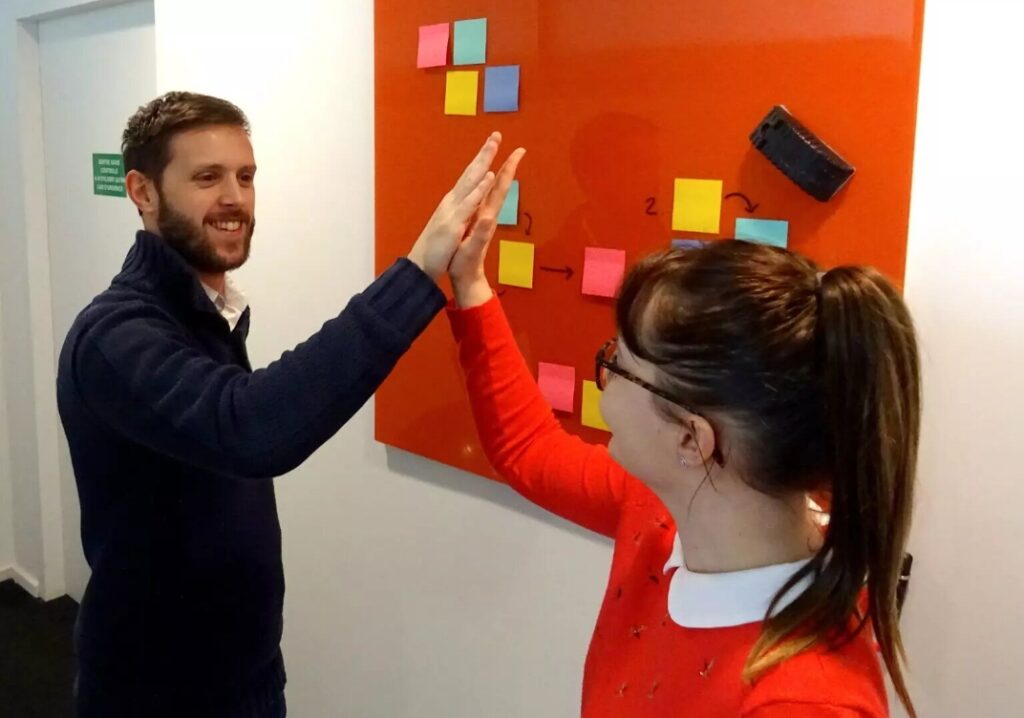 We believe that each individual should find meaning in his or her work and feel useful in his or her professional environment.
At TEHTRIS, we give meaning to everyone's mission by enabling them to contribute to cyber peace, while remaining attentive to a harmonious work-life balance for all our employees.
For over 10 years, we have been committed to creating jobs and training our employees to maintain their employability and strengthen their expertise.
Diversity, inclusion and equity are the key words when it comes to recruitment. We have been a responsible employer since the beginning and we work every day to remain so.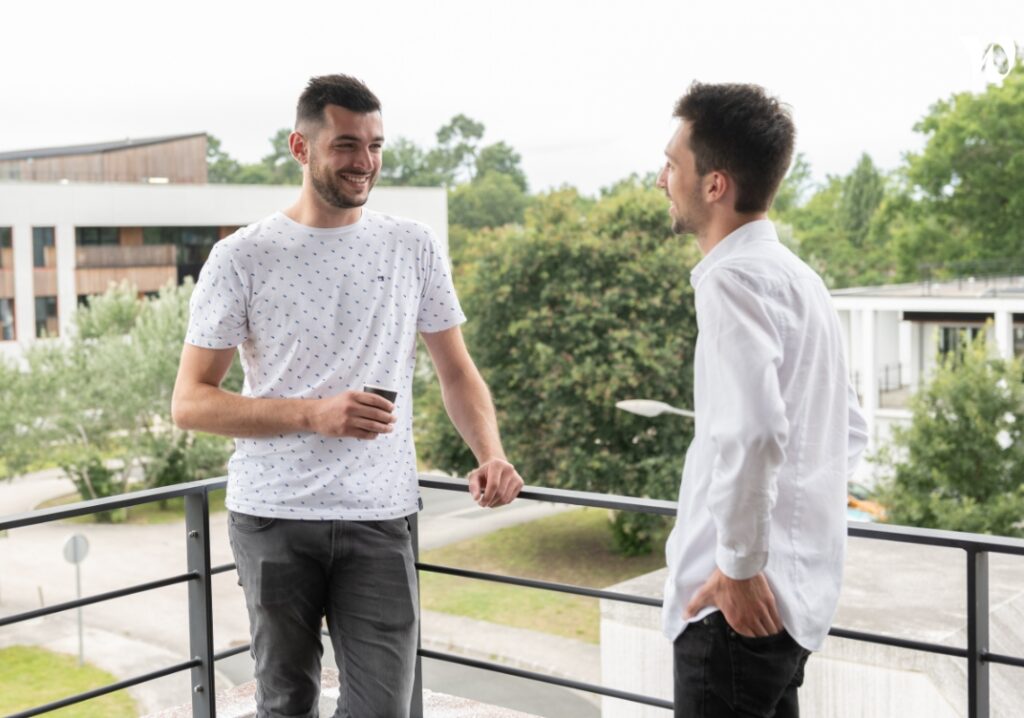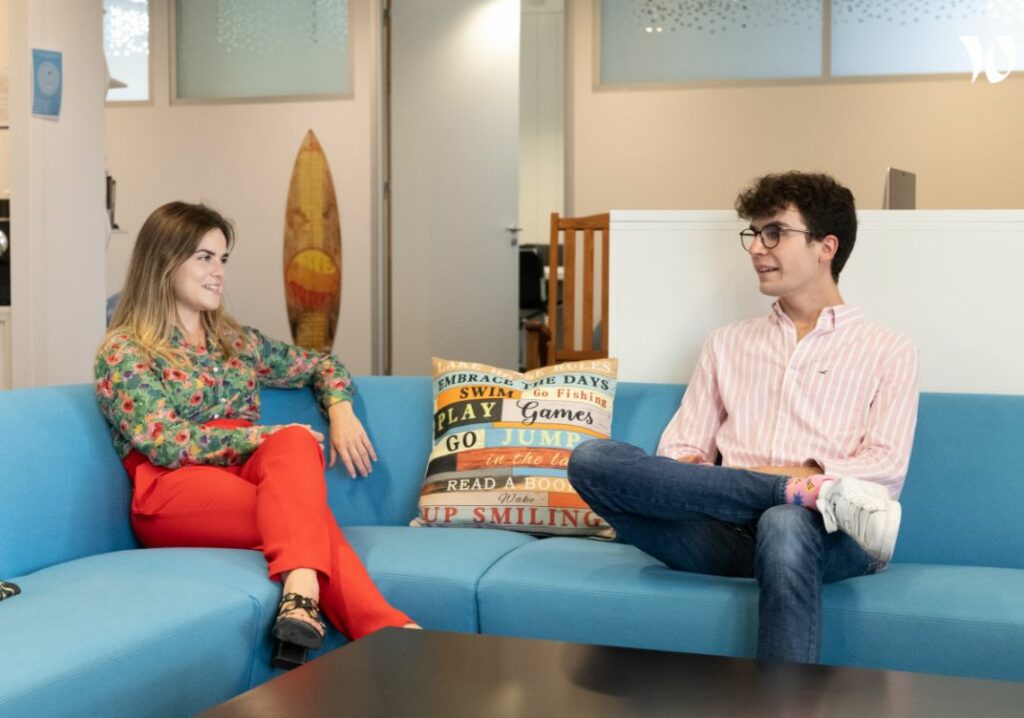 Whether it's through the transformation of an internship into a permanent contract or the progressive assumption of responsibilities within TEHTRIS and the completion of training, there are many opportunities for career development!
For TEHTRIS, meritocracy combined with working conditions that allow everyone to develop their potential are essential elements for building a career according to one's aspirations.
TEHTRIS pays great attention to the well-being of its employees in the workplace. To contribute to this, we have chosen quality furniture, top-of-the-range computer equipment and a comfortable and durable building.
Joining TEHTRIS also means working for a company with an international dimension from the Bordeaux region, and benefiting daily from the assets of the South-West: nearby ocean, dynamic city, sunny climate, etc.!
(Or a professional opportunity based at the Cyber Campus in La Défense).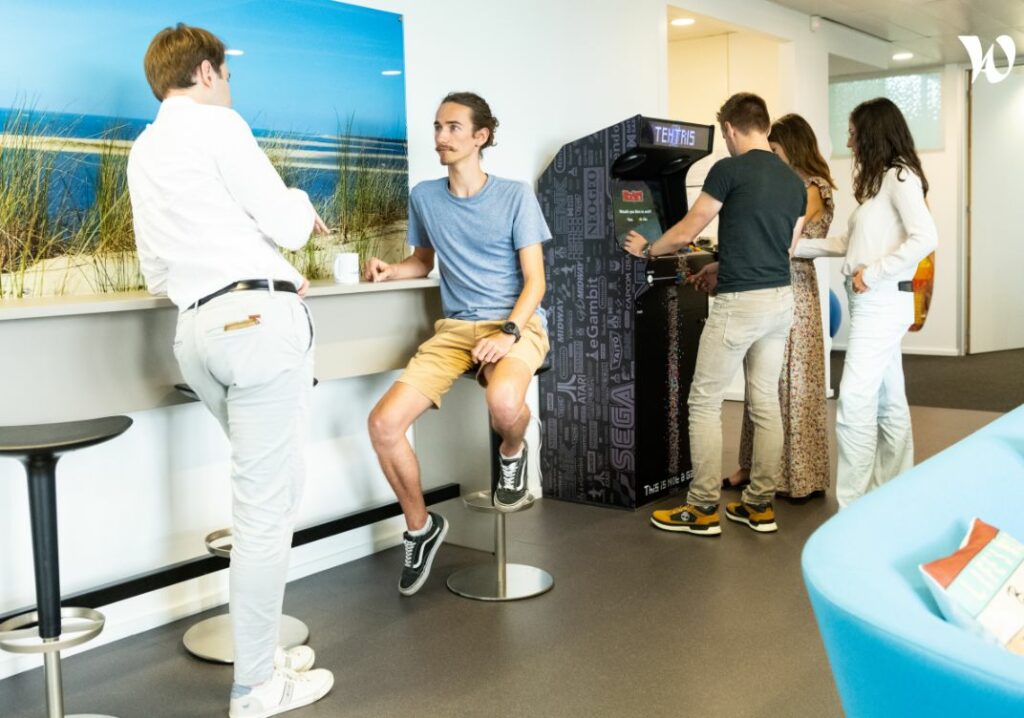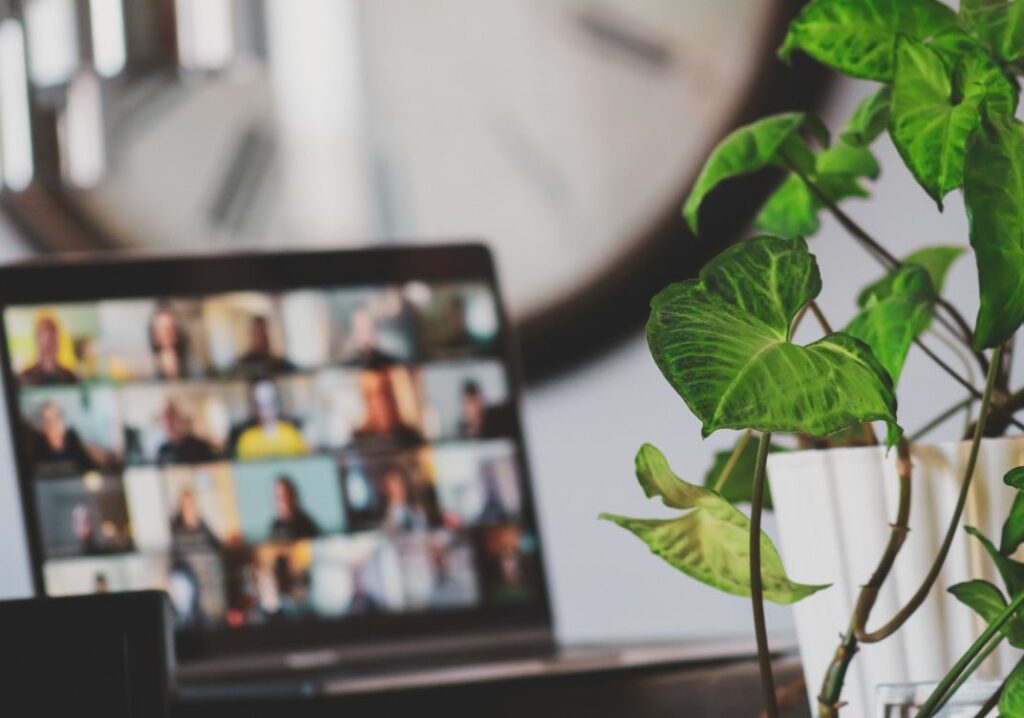 Possibility to work 100% from home
Working at TEHTRIS also means being able to invest in a new professional career that is 100% compatible with your ambitions and your personal well-being.
Because talents are everywhere, we choose to come directly to them.
It is in these values that a part of our jobs can be in 100% remote.
They talk about it the best
And now you know who we are. Want to join TEHTRIS? That's great news!
Check out our current job openings and send us your application in a few clicks so that we can discover you too!
growth in headcount over the year 2021
of contracts signed at TEHTRIS are permanent
countries where our solutions are deployed
Beautiful stories are written in a bright future
Joining us also means being part of an international adventure.
TEHTRIS is expanding in the New Aquitaine region in France, with brand new headquarters, as well as in Germany and Spain, with the opening of new offices.