TEHTRIS DNS Firewall intercepts potentially malicious DNS resolutions circulating on your information systems and protects you from external and internal threats.
TEHTRIS DNS Firewall is a security solution that collects DNS resolution requests and analyzes them to remove or redirect requests related to suspicious or malicious domains. For example, by preventing your users from accessing dangerous sites, TEHTRIS DNS Firewall protects all of your devices from software infections and stands above traditional IP firewall solutions.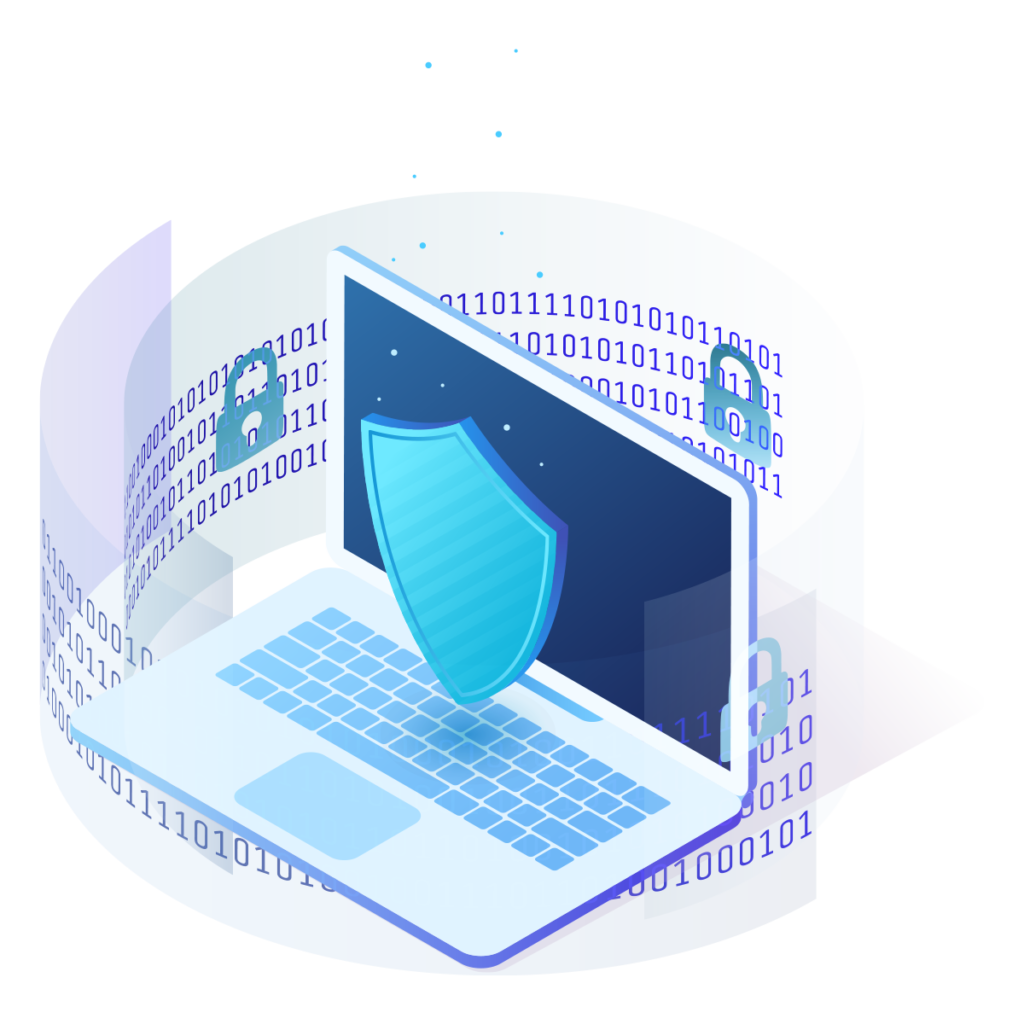 A predictive and proactive tool
As a tool for proactive cybersecurity, TEHTRIS DNS Firewall ensures total defense against threats, whether they are perimetric or emanate from within your infrastructure. When malicious software, already present on your internal network, attempts to access your sensitive information, TEHTRIS DNS Firewall will prevent sabotage or information exfiltration attempts.
With TEHTRIS DNS Firewall, you increase your cyber strategy in an intelligent and ergonomic way for a better security of your digital infrastructures.
Why TEHTRIS DNS Firewall?
TEHTRIS DNS Firewall provides unique DNS interception and processing capabilities while protecting your cyber infrastructure from both perimeter and internal threats.
TEHTRIS DNS Firewall logs all events related to DNS exchanges in your fleet, allowing you to perform forensic analysis.
TEHTRIS DNS Firewall encrypts your DNS exchanges and brings you an additional and innovative protection.
TEHTRIS DNS Firewall runs on appliances using the TEHTRIX distribution with full disk encryption, with advanced protection mechanisms such as RBAC in the kernel and anti-0-day protections.
TEHTRIS DNS Firewall customers can use the cloud, on-premise appliances, or a hybrid of the two modes.
TEHTRIS DNS Firewall is fully and natively integrated with the TEHTRIS XDR Platform with tools for Hunting, Compliance, Incident Management, etc.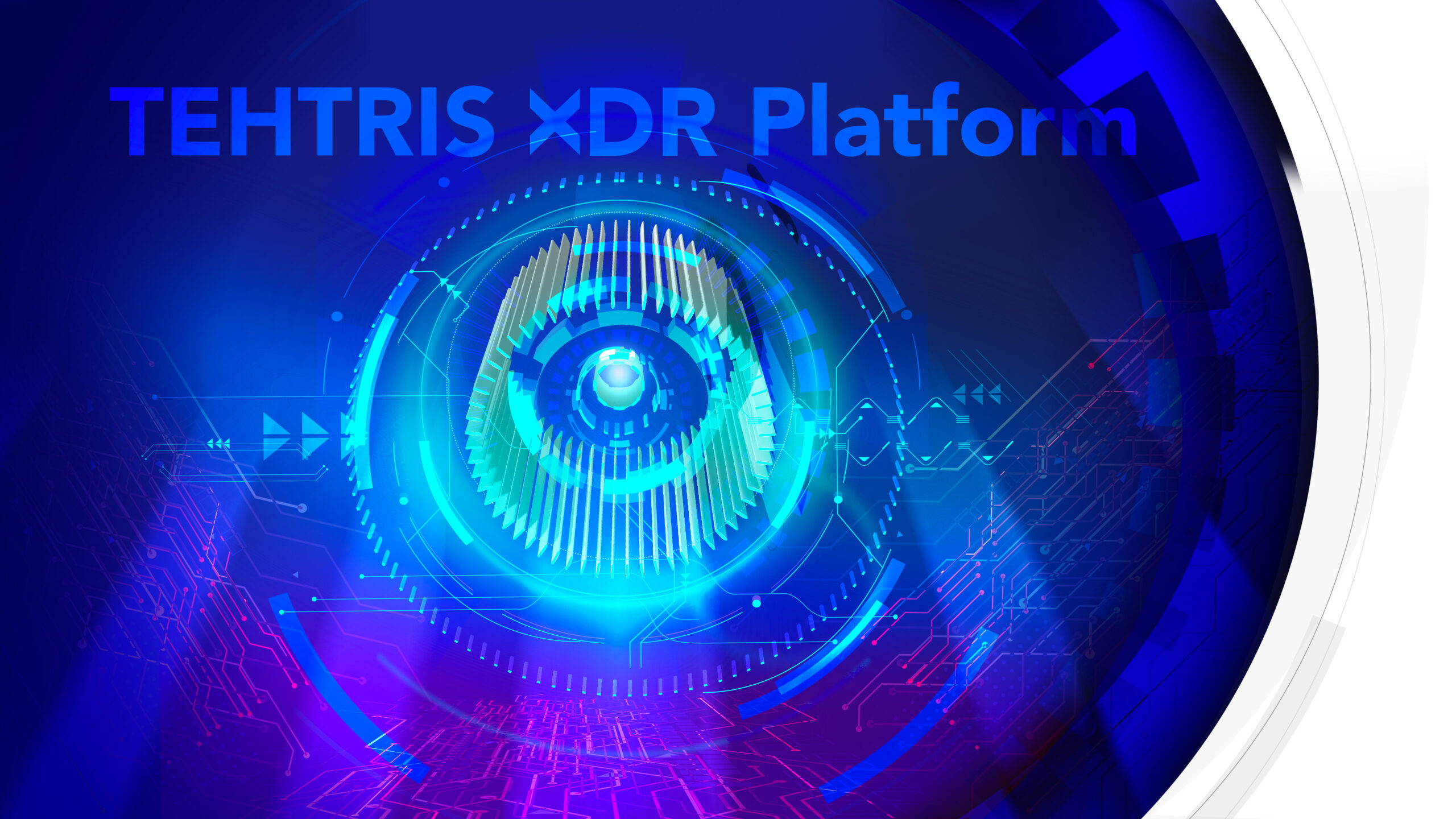 Integrated to the XDR Platform
When it comes to cybersecurity, orchestrating events and reacting to threats effectively and quickly is a fundamental challenge. One of the best ways to do this is with powerful automation and artificial intelligence. That's what TEHTRIS offers with its SOAR integrated with the TEHTRIS XDR Platform.
Discover how we create hyper automation!

MITRE ATT&CK is a knowledge base with a model of the behavior of a cyber attacker, reflecting the different phases of the attack life cycle according to the targeted platforms: Windows, Mac, Linux, mobile, etc.
day to deploy TEHTRIS DNS Firewall
for an update of the malicious url knowledge base
of threats available from the DNS Firewall console with TEHTRIS CTI

Preserve the sovereignty and integrity of your data
Since 2010, TEHTRIS innovates and improves its cyber defense solution, through the different modules of the TEHTRIS XDR Platform.
Choose the European leader in cyber security!
News about TEHTRIS DNS Firewall
The crisis between Russia and Ukraine is not new. Its origin is historical but...
As everyone knows, there is currently a resurgence of attacks with ransomware all over...
* © 2020 The MITRE Corporation. This work is reproduced and distributed with the permission of The MITRE Corporation.
** Gartner and Market Guide are registered trademarks of Gartner, Inc. and/or its affiliates in the U.S. and internationally and is used herein with permission. All rights reserved.
Gartner Market Guide for Extended Detection and Response, Craig Lawson, Peter Firstbrook, Paul Webber, 8 November 2021
TEHTRIS recognized as a Representative Vendor in the 2021 Market Guide for Extended Detection and Response.
Craig Lawson, Peter Firstbrook, Paul Webber, 8 November 2021
Gartner Innovation Insight for Unified Endpoint Security, Rob Smith, Dionisio Zumerle, 12th November 2020,
Gartner Market Guide for Mobile Threat Defense, Dionisio Zumerle, Rob Smith, 29th March 2021,
Gartner Peer Insights reviews constitute the subjective opinions of individual end users based on their own experiences and do not represent the views of Gartner or its affiliates.