While XDR (eXtended Detection & Response) technology has become the benchmark in the cyber defense arsenal of companies and administrations, the term Open XDR also seems to be the future of these platforms.
Marketing promise or revolution in the Cyber ecosystem? Let's find out what OPEN XDR means, these platforms open to products from multiple vendors.
What is an Open XDR Platform?
An Open XDR Platform is an XDR (eXtended Detection & Response) that can be interfaced with third-party cybersecurity solutions from different vendors.
The degree of interconnection depends on the quality and technological advancement of the chosen XDR.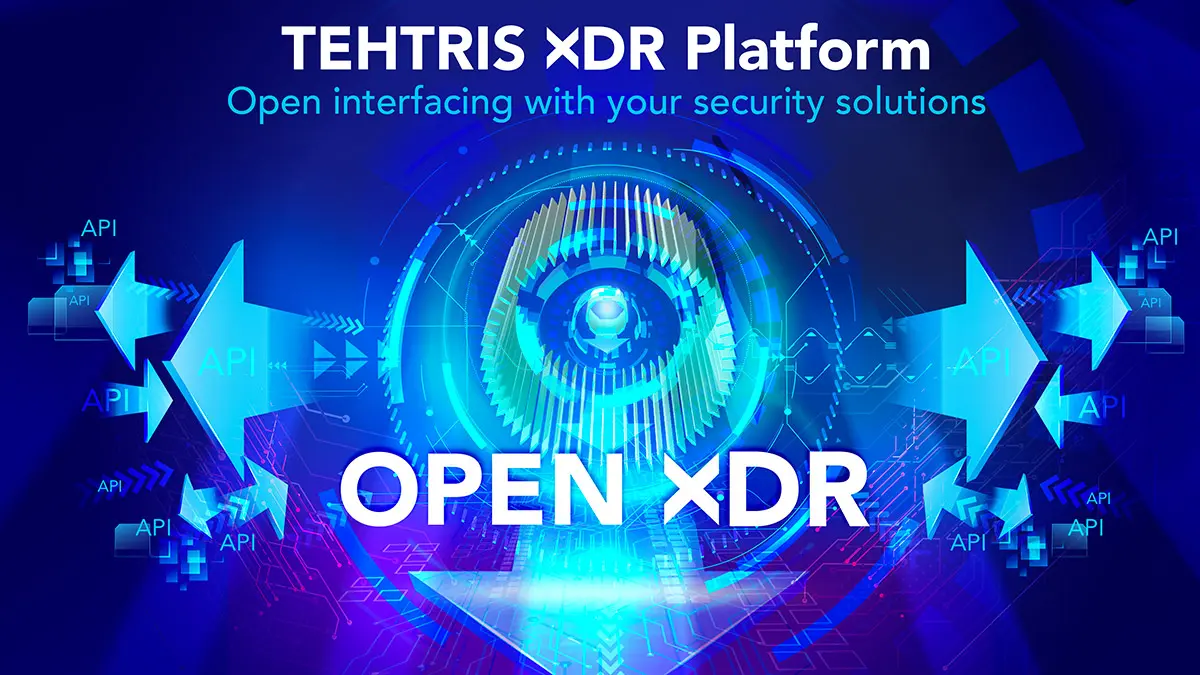 Why do you need an Open XDR?
You have purchased a license and implemented a cybersecurity solution: you are committed to a specific contractual period. However, as you use the solution, new needs arise, you want options or products that are not offered by the vendor, and gaps may appear. For example, you have equipped your employees with an email security solution and want to centralize alerts on your XDR platform.
How can you manage the history of your information systems while being captive to an acquired license?
Take advantage of all your solutions, don't be tied to a single vendor, switch to Open XDR. You have the right to choose!
What are the advantages of an Open XDR Platform (OXDR)?
A platform that is accessible and an intuitive interface for IT teams
The choice of the most suitable products for your situation from different vendors.
Optimized costs and profitability of previous investments.
Better productivity and added value of your cybersecurity solutions.
A more in-depth analysis of all your systems.
The possibility of being accompanied by a managed XDR.
Automated actions and communications between solutions.
Flexible hosting options
"[...] don't be tied to a single vendor, switch to Open XDR. You have the right to choose!"
What does an Open XDR allow?
An Open XDR allows at least real-time detection of security incidents and their remediation via multi-publisher products, with a more advanced analysis than your cybersecurity products used alone. It allows teams to perform Hunting and optimize the results through a permanent enrichment of alerts thanks to Threat Intelligence.
A functional Open XDR offers mandatory automation of your actions, with investigation & Forensic options, alert integration and workflow management.
The Open TEHTRIS XDR Platform, Open XDR As-a-service
The TEHTRIS XDR Platform is an open platform that works with all of your existing solutions and provides greater visibility while consolidating and optimizing the capabilities of each product into a unified platform.
Increase your defenses and reduce your MTTD/MTTR (detection and response time) against cyberattacks by optimizing your detection and response capabilities across the entire attack surface.
The TEHTRIS XDR Platform's external APIs enable data streams to be traced back from the XDR Platform to your multi-brand cybersecurity solutions. One of the APIs allows you to pull up alerts that are themselves pre-selected by filters. Access to these APIs is secured and managed from the TEHTRIS XDR Platform console.
For example, TEHTRIS provides partners with a plugin to be integrated into XSOAR Demisto allowing the reception of these flows.
The TEHTRIS XDR Platform is the cornerstone of your cybersecurity ecosystem. Its configuration provides you with a 360° view of the entire fleet and its status in real time in order to unify and prioritize your risk management policies: 
Real-time detection and remediation/neutralization with no human action required (no last click)
Centralized information
Control of all your solutions from this interface.
Multi-editor alerts & logs uploaded to the Platform
Playbooks Management activation to automate actions between TEHTRIS solutions and third party solutions.
Rapid integration via our open IN & OUT APIs
Benefits of the Open TEHTRIS XDR Platform for your Organization:
Optimize your investments and coordinate products and licenses acquired over the years.
Eliminate blind spots with a powerful solution that is flexibly configured and role-adapted as needed
Simplify change management and global team development.
Increase your proactivity with automatic analysis to contextualize your events.