At TEHTRIS, we strongly believe that innovation is extremely important in cybersecurity. We place it at the heart of all our concerns, which results in major updates every 4 months. We have created a regular cycle of innovation, while maintaining a certain flexibility and adaptability to further develop our technologies. Today, as cyberattacks are increasingly sophisticated and can have a considerable impact on organizations, it is more crucial than ever to be prepared with high-performance tools. A question now arises in every organization: how can we strengthen our cybersecurity posture today? For TEHTRIS, the answer is simple: by relying on data, which has become a strategic element to face the unpredictable.
In 2019, the cybersecurity world found that EDR agents would no longer be sufficient to deal with today's threats. The solution?  Move towards a holistic vision to protect your infrastructure through a concept called XDR, which stands for eXtended Detection and Response. This concept already existed at TEHTRIS, better known as eGambit, which became the TEHTRIS XDR Platform in 2019.
The goal of TEHTRIS XDR Platform is simple: solve the cybersecurity equation with a unified security incident detection and response platform that brings together our solutions such as EPP, EDR, SIEM, NTA, honeypots and MTD. Our approach is as follows:
Instrument our customers' digital field with intelligent sensors
Automate a maximum of actions with field intelligence and orchestration
Unify results to strengthen visibility and decision making
Bring meaning to cybersecurity and assist customers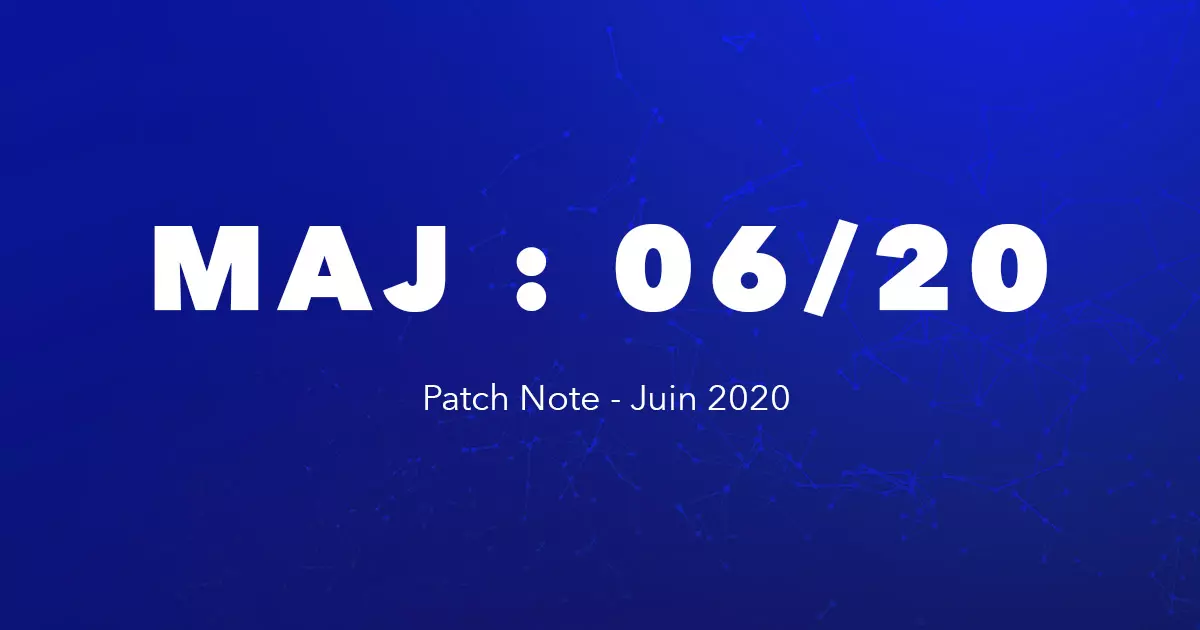 1 - A New Interface for a New User Experience
The TEHTRIS XDR Platform interface and the associated user experience has been entirely redesigned with a complete overhaul of the unified console. Among the new features are the highly efficient IoC hunting engine and the updated system vulnerability audit (more than 11,000 CVE verified).
Thanks to the new dashboards, which can be customized to your needs, you can obtain all the information you need to know about the status of your security at a quick glance. Beyond the main dashboard of the TEHTRIS XDR Platform, each module now has its own, customizable and sophisticated dashboard, offering a complete visual that can be adapted to the target audience (IT services, business, management). The TEHTRIS XDR Plaftorm will become the ERP of your cybersecurity.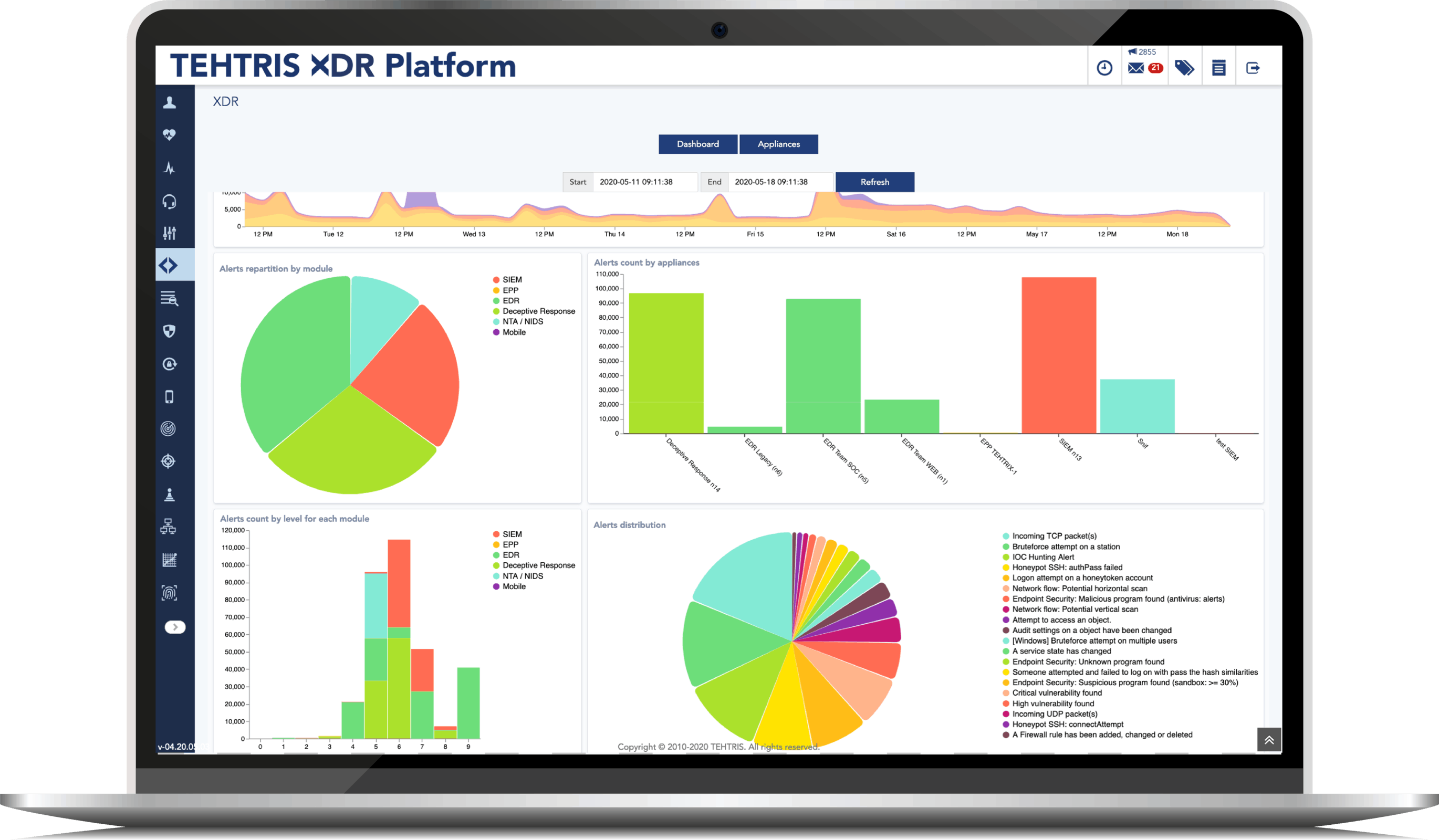 2 - A New Perspective Thanks to Data Science
Each company and team has its own analysis needs. For example, an CISO or CIO will work on high-level performance and security indicators, while operational teams will also need low-level information such as the verbosity of the various modules or comparisons with previous weeks. This is why TEHTRIS puts Data Science at your service. It is now possible to create your own filters and reports from the event data lake of the TEHTRIS XDR Platform to cover all your requirements. Our fully open tools add value to the data collected by allowing security teams to create custom visuals to access useful information quickly.
Data, the Future of Cybersecurity
As mentioned above, TEHTRIS has focused its June 2020 updates on data. While data had always been left out of traditional cybersecurity devices, it is now the central point of an effective cybersecurity. At TEHTRIS, we understood this concept a long time ago. If attackers take such an interest in a company where the volume of information it stores increases, it is because their data is closely linked to the value of the company. But while it is of interest to cyber attackers, it is also important to cybersecurity experts who can use big data to feed cyber threat analysis systems.
How can we actually use data? Companies can perform in-depth analyses of current and past data to determine what is typical, in order to single out any deviations from that standard and respond quickly to possible threats. Given the massive amount of data to be analyzed, powerful tools combined with machine learning and artificial intelligence are required.
Data is a necessary solution to improve the cybersecurity of many organizations. The TEHTRIS XDR Platform is used in more than 60 countries, where our customers appreciate having an advantage over threats.
To find out how data-driven cybersecurity can help strengthen your infrastructure, read this article.
To learn more about detecting attackers and anomalies through a data-driven cybersecurity click here.