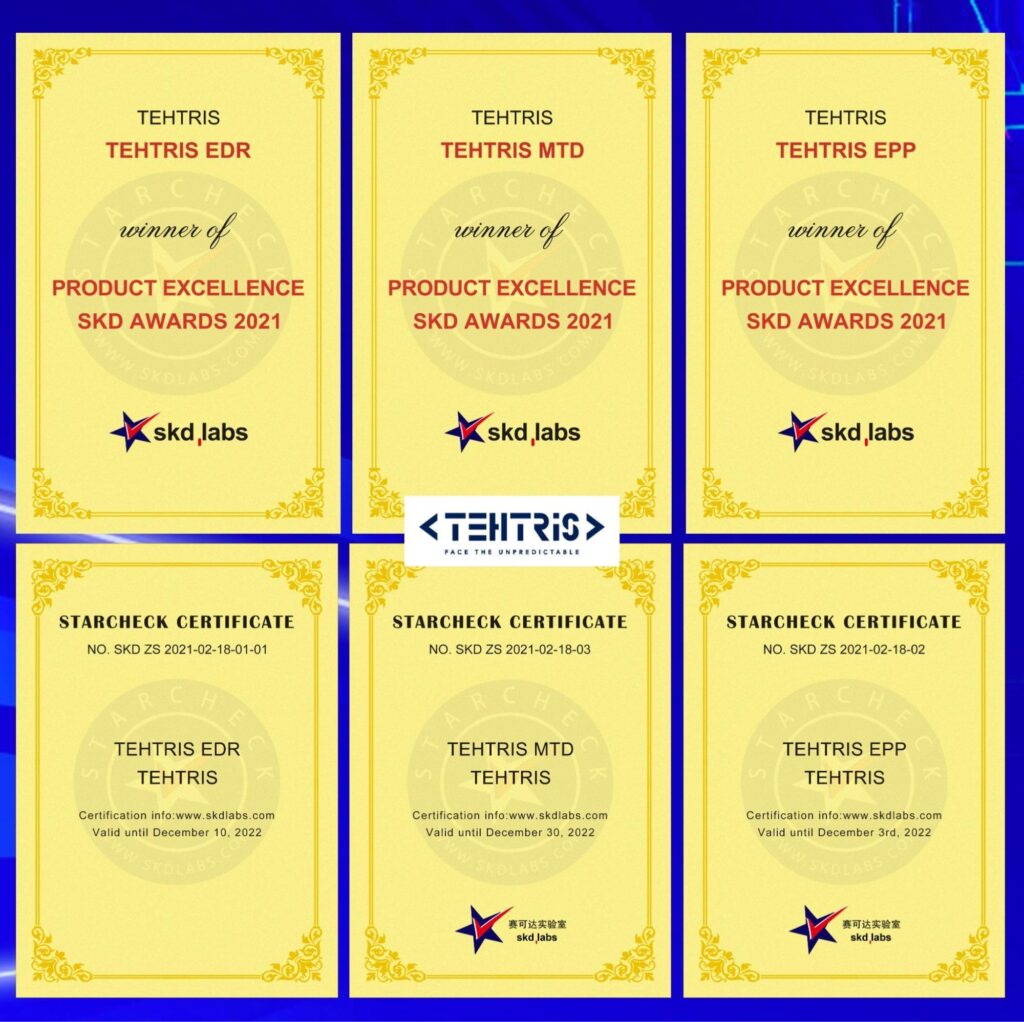 TEHTRIS receives Starcheck and SKD Labs "Product Excellence 2021" certifications for its EDR, EPP & MTD software
The French scale-up presents excellent performance results of its cybersecurity products for detection and response to cyber attacks.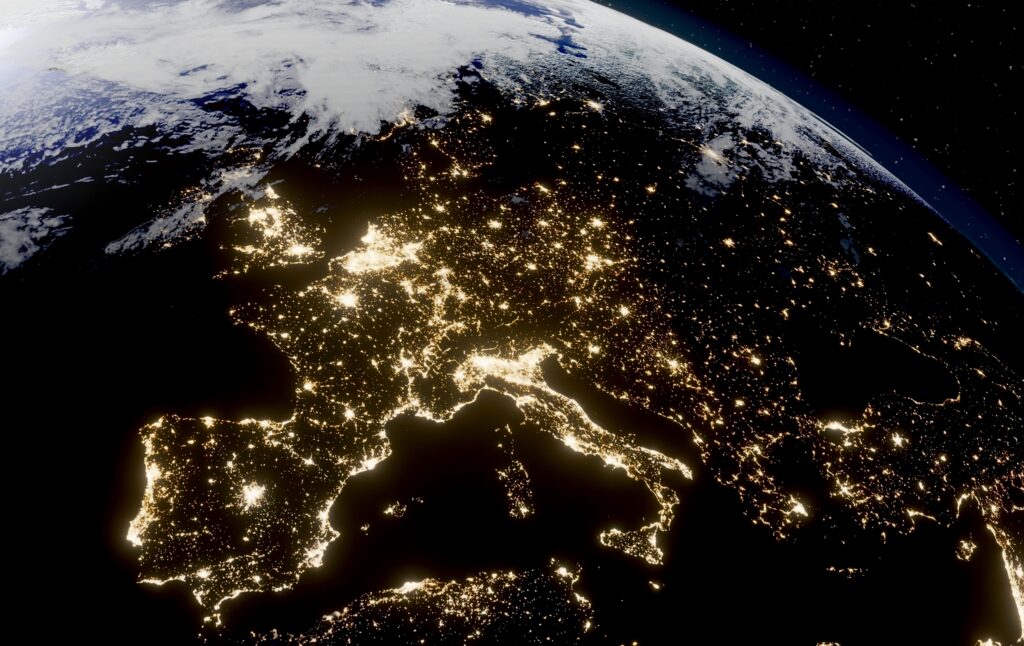 TEHTRIS announces its expansion in Europe
After raising €20 million in Series A funding – a record in the cybersecurity field – the French scale-up aims to become the first cybersecurity unicorn in Europe.

TEHTRIS unveils the first eight partners of ECOSYSTEM, its marketplace dedicated to cyber security
TEHTRIS, the world leader in automated, human-free cyber threat neutralization, today announced the first eight technology partners of its ECOSYSTEM marketplace[…]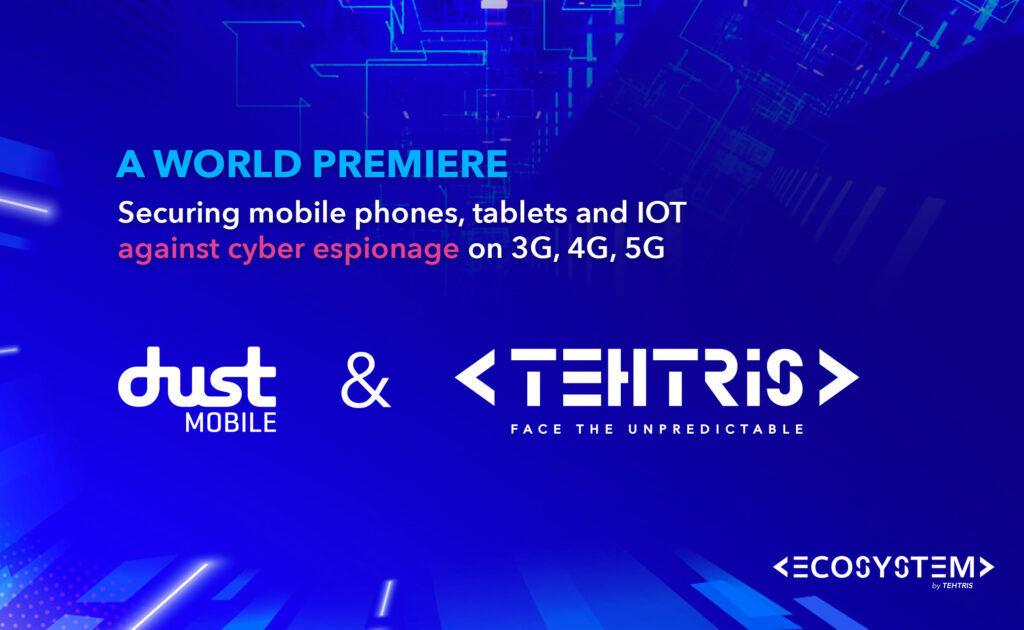 TEHTRIS and DUST MOBILE announce a technology partnership and combine their solutions to secure end-to-end mobile communications
In the face of growing espionage threats, TEHTRIS and DUST MOBILE are joining forces to increase mobile security with a new and unique offering. The two French players offer protection for phones, their systems and all communications for all exposed persons.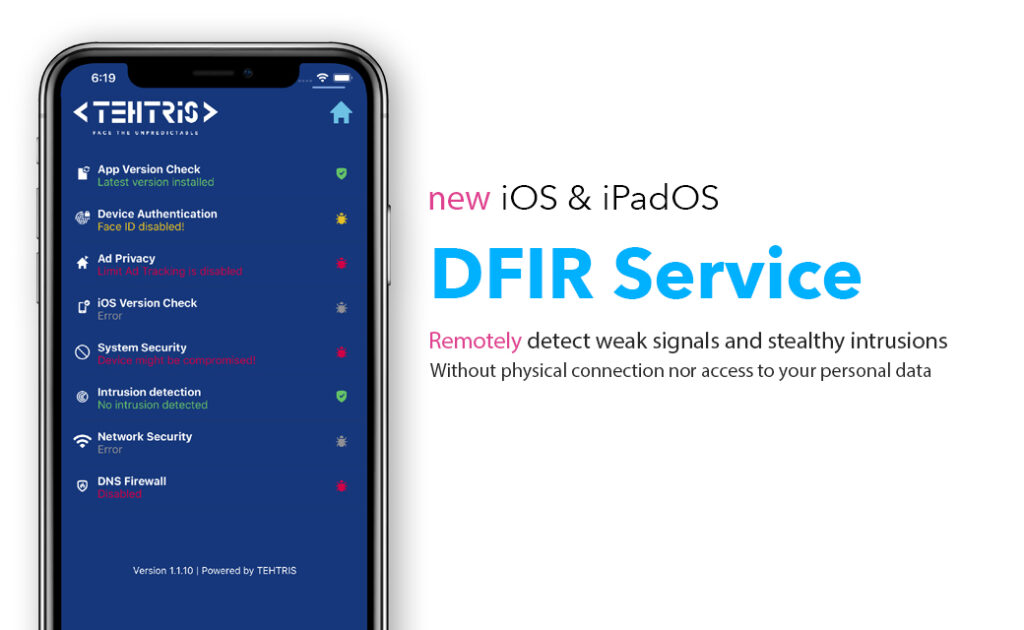 Remotely remove doubts on your iPhone/iPad equipment
In the wake of the Pegasus affair, and other worrying threats that are less publicized in the press for the moment, TEHTRIS is making available to its customers a new SaaS-type service to quickly clear suspicions on mobile fleets.
In particular, this service allows to launch a DFIR (Digital Forensic & Investigation Response) operation on iOS (iPhone) and iPadOS (iPad tablets) devices.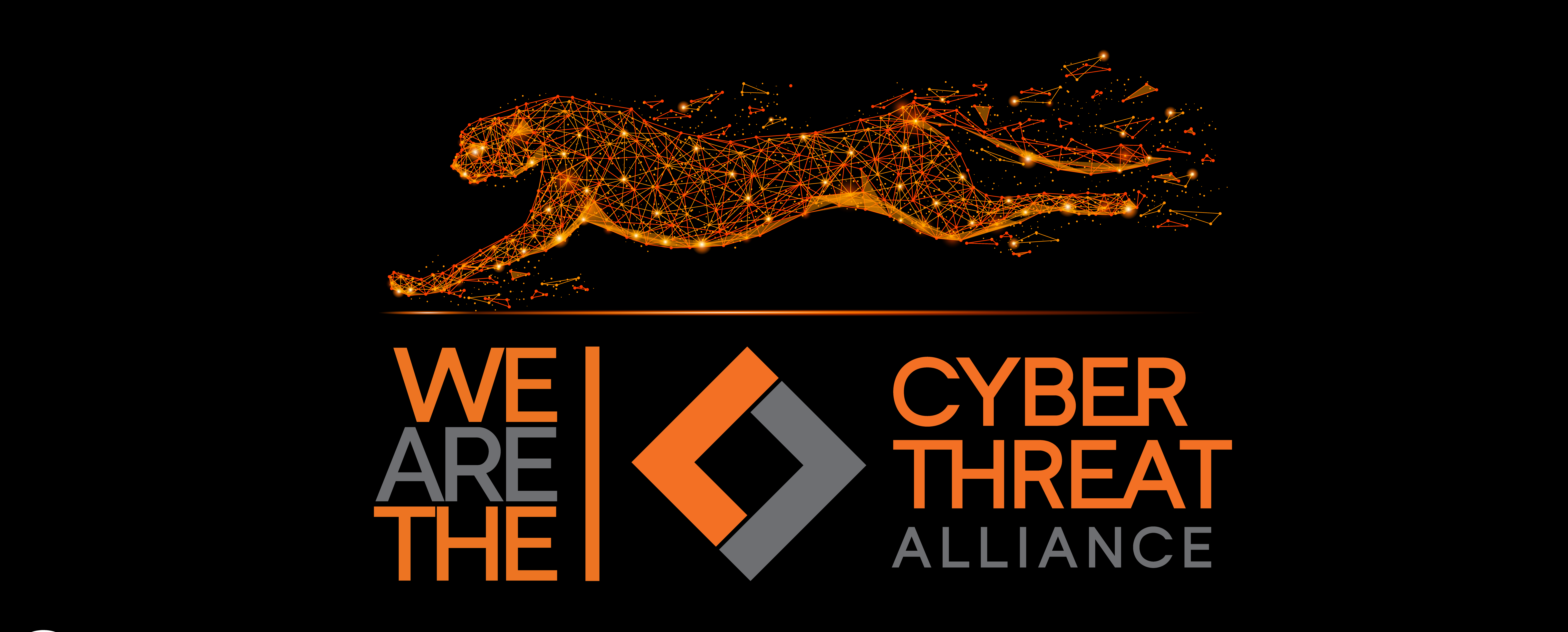 TEHTRIS joins the Cyber Threat Alliance
TEHTRIS joins the Cyber Threat Alliance, a non-profit association that aims to improve the cybersecurity of our global digital ecosystem by enabling near-real-time, high-quality information sharing on cyber threats between companies and organizations in the cybersecurity field.
We are proud to join the Cyber Threat Alliance and to be the first French company to do so, a sign of recognition of our capabilities.
For TEHTRIS, the objectives of joining this association are to exchange and share information on global threats in real time, to feed and enrich our CTI, to develop more effective defensive actions against malicious actors, and to contribute to and grow the international cyber community.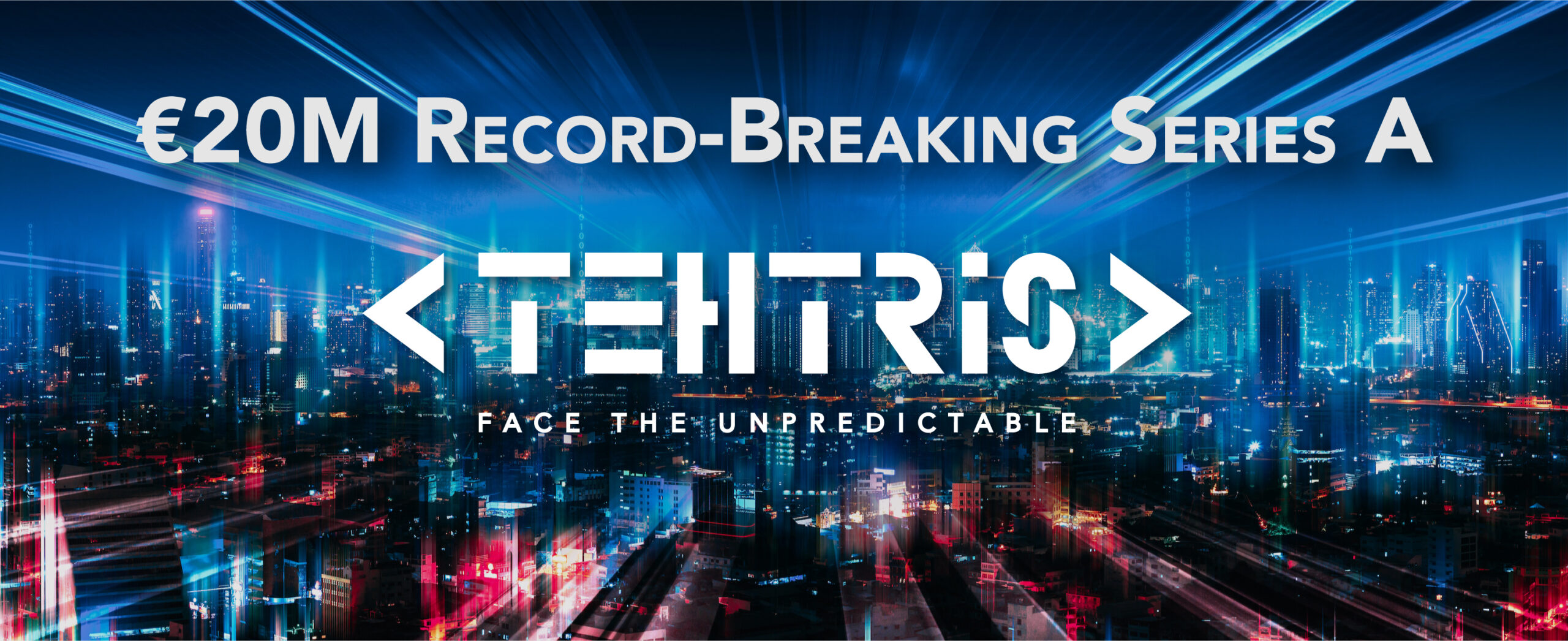 20 M€ record-breaking series A for TEHTRIS led by Ace Management to support its european expansion and fight against cyber-attacks
TEHTRIS, a French cybersecurity solutions provider and European technology leader in the fight against cyber espionage and cyber sabotage, has announced its first round of financing of €20 million from Ace Management, the leading European private equity firm in digital security, along with Open CNP, the CNP Assurances corporate venture fund, Nouvelle-Aquitaine Co-Investissement (NACO) and business angels.
TEHTRIS develops and markets an XDR (eXtended Detection and Response) platform capable of detecting and neutralizing in real time and in an automated manner known and unknown digital threats in corporate infrastructures.