TEHTRIS MTD

Mobile Threat Defense
TEHTRIS Mobile Threat Defense protege el parque móvil y analiza las aplicaciones a medida que se instalan y actualizan.
TEHTRIS está reconocido como proveedor representativo en la Guía de Mercado para la Defensa contra Amenazas Móviles 2021.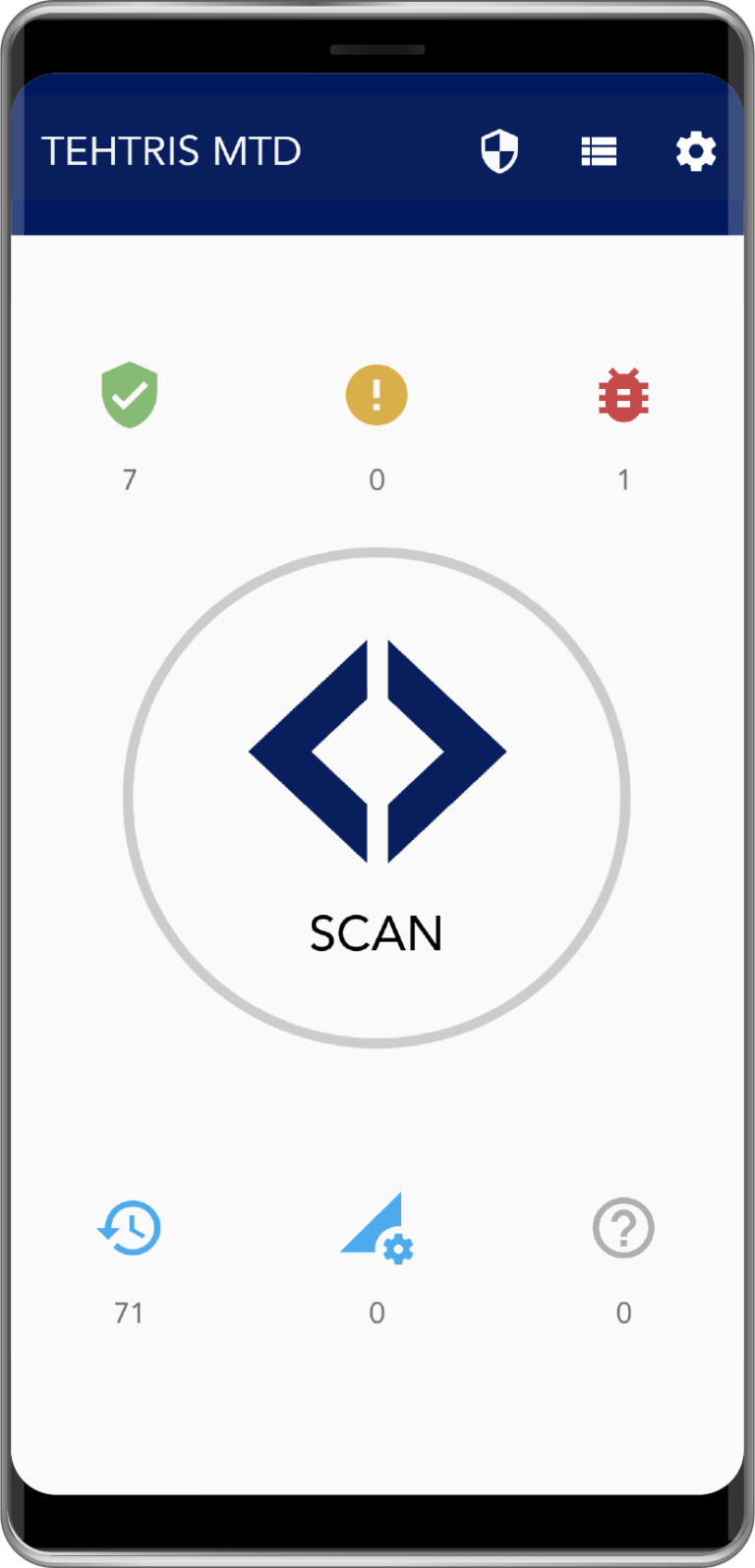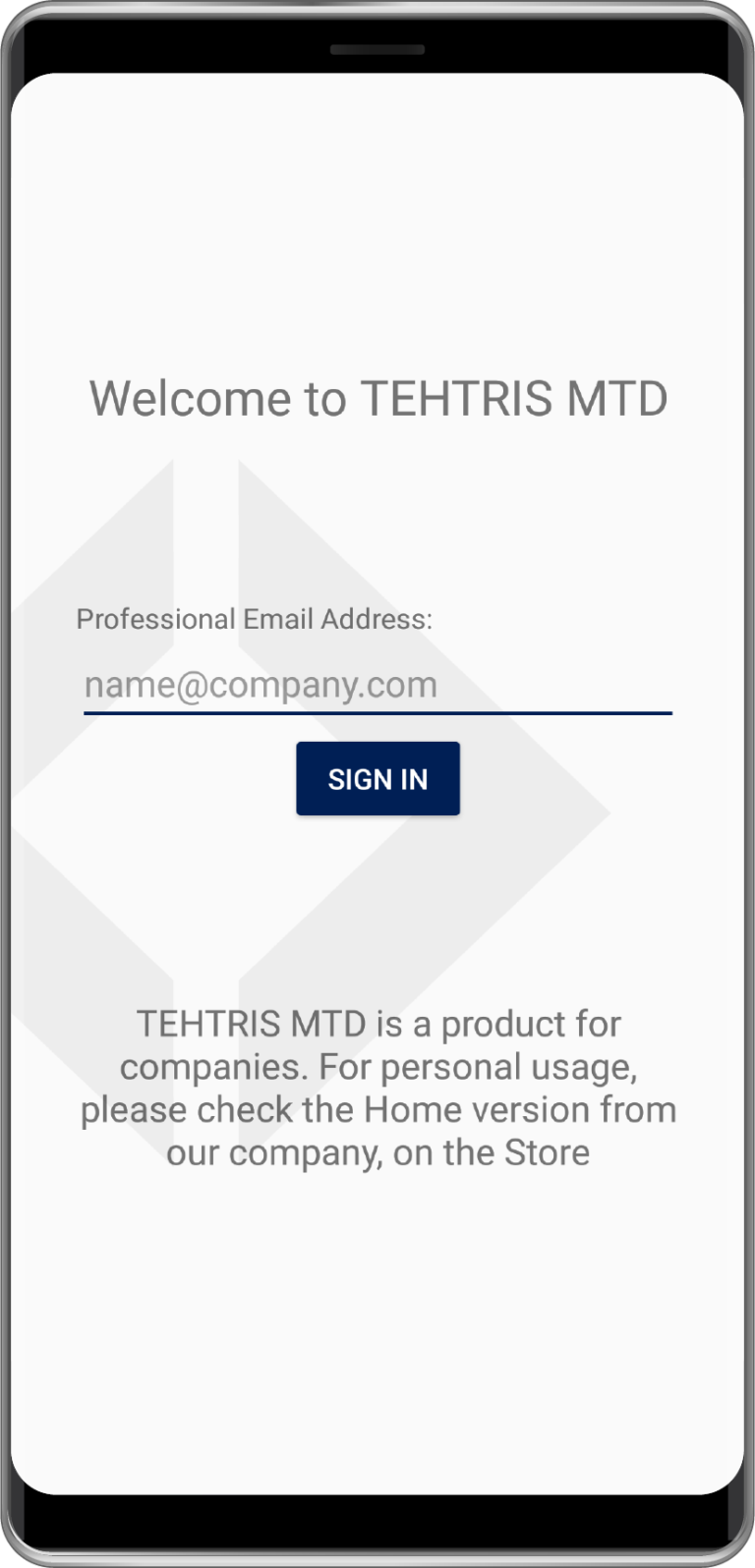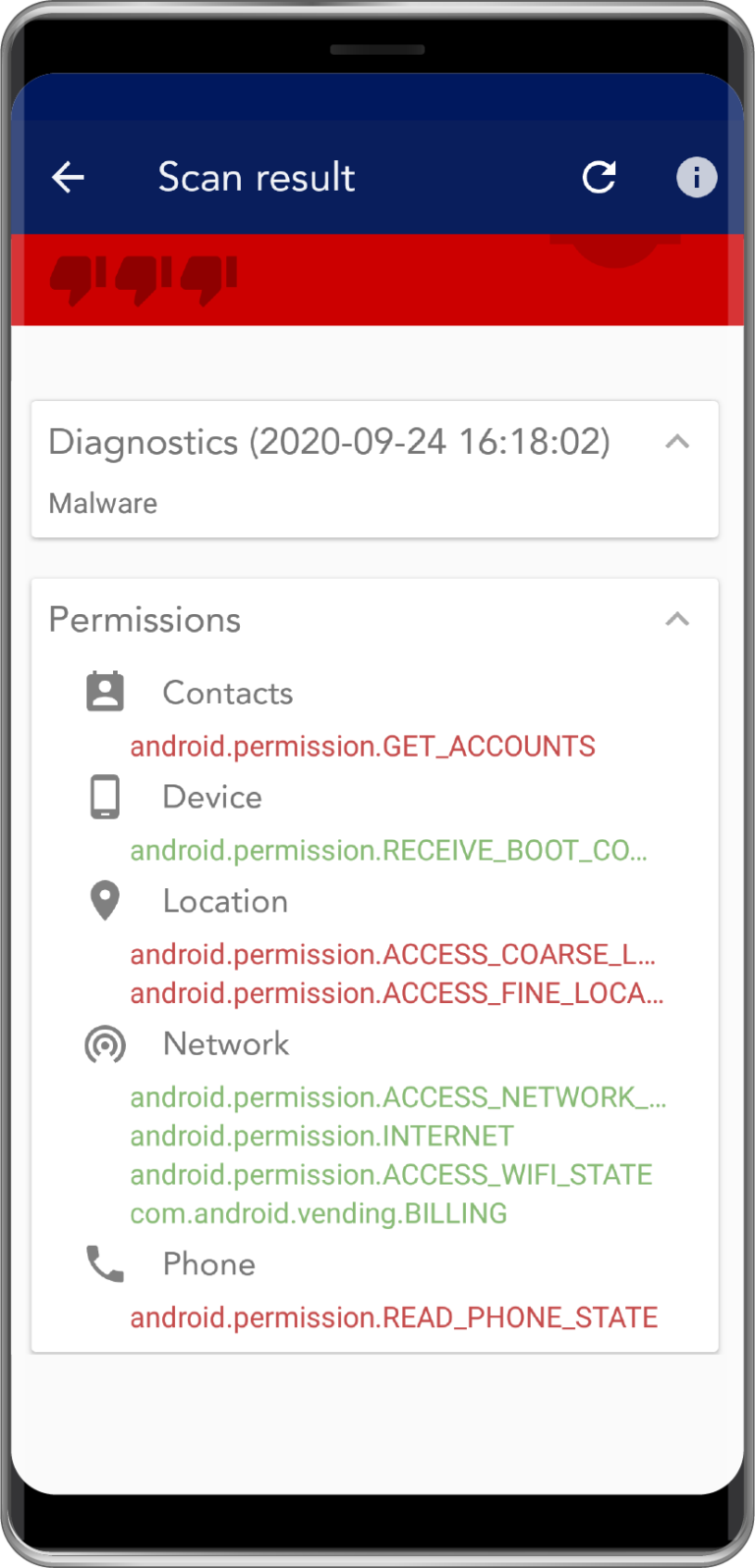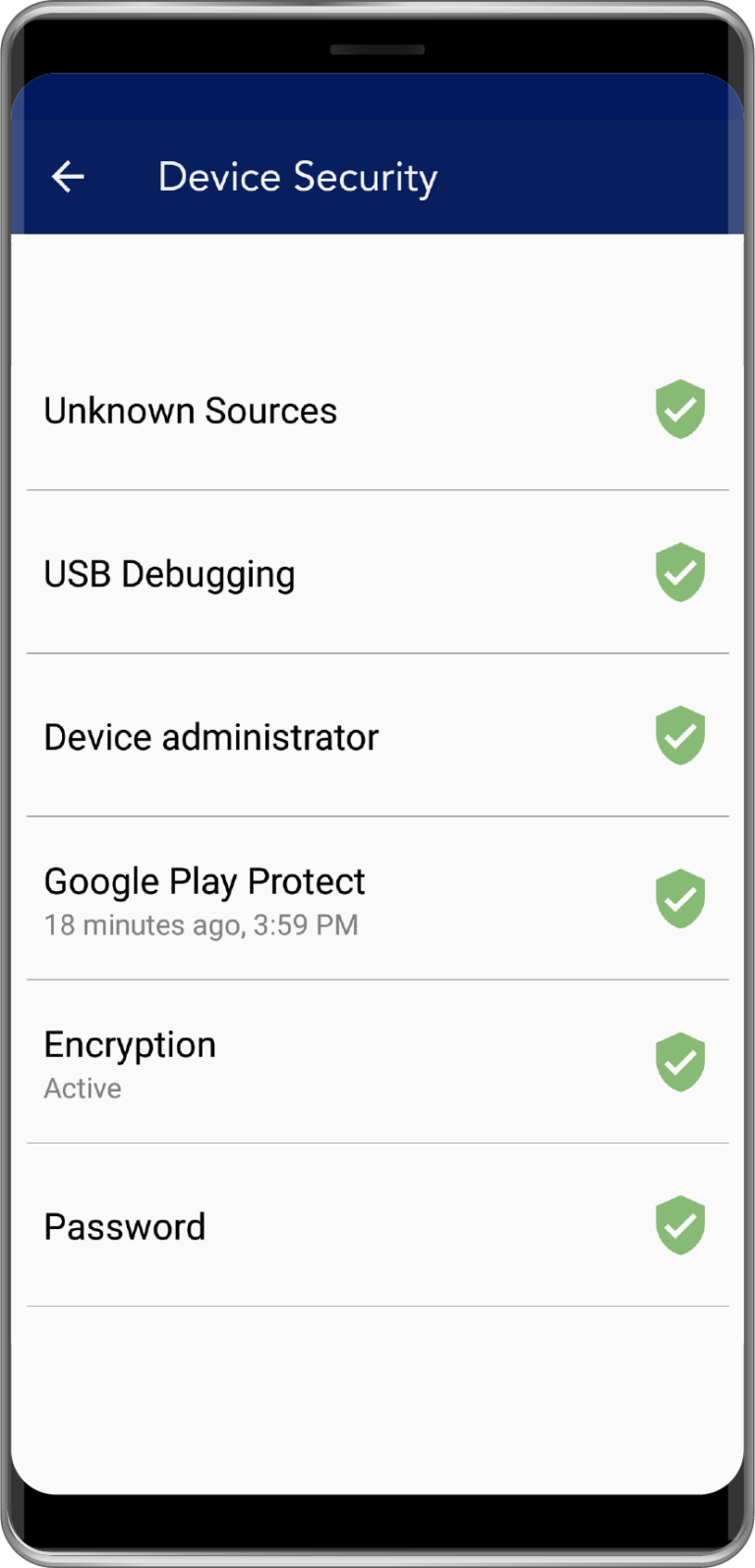 Mantenga el control simple de su parque de móviles con TEHTRIS MTD
El agente desplegado en los dispositivos móviles también puede descubrir vulnerabilidades en la configuración local. Por último, la información técnica enviada desde los dispositivos móviles a la consola central satisface las necesidades de cumplimiento, más allá de imponer la presencia de herramientas antimalware en todos los dispositivos móviles.
TEHTRIS se ejecuta en dispositivos que utilizan la distribución TEHTRIX con encriptación total del disco, con mecanismos de protección avanzados como RBAC en el kernel y protecciones anti-0-day.
TEHTRIS ha simplificado la complejidad de los proyectos de protección de flotas móviles, con ofertas operadas a distancia que incluyen la configuración, la integración, el despliegue y el mantenimiento.
La legitimidad técnica de TEHTRIS está ligada a sus numerosos descubrimientos de fallas de seguridad críticas y explotables de forma remota en Android, Apple/iOS, Blackberry.
TEHTRIS MTD puede cubrir toda la flota de una empresa, gracias a su oferta Cloud. Se ahorra tiempo y recursos de TI, al tiempo que se maximiza la cobertura del parque de móviles, con toda la trazabilidad en una única consola unificada.
Los agentes de TEHTRIS MTD no alteran peligrosamente la configuración de su móvil, y todas las aplicaciones presentes se analizan desde el primer día para garantizar la ciberseguridad.
TEHTRIS MTD protege su flota móvil, integrando la TEHTRIS XDR Platform con herramientas de SOAR, CTI, Hunting, Compliance, gestión de incidencias y mucho más.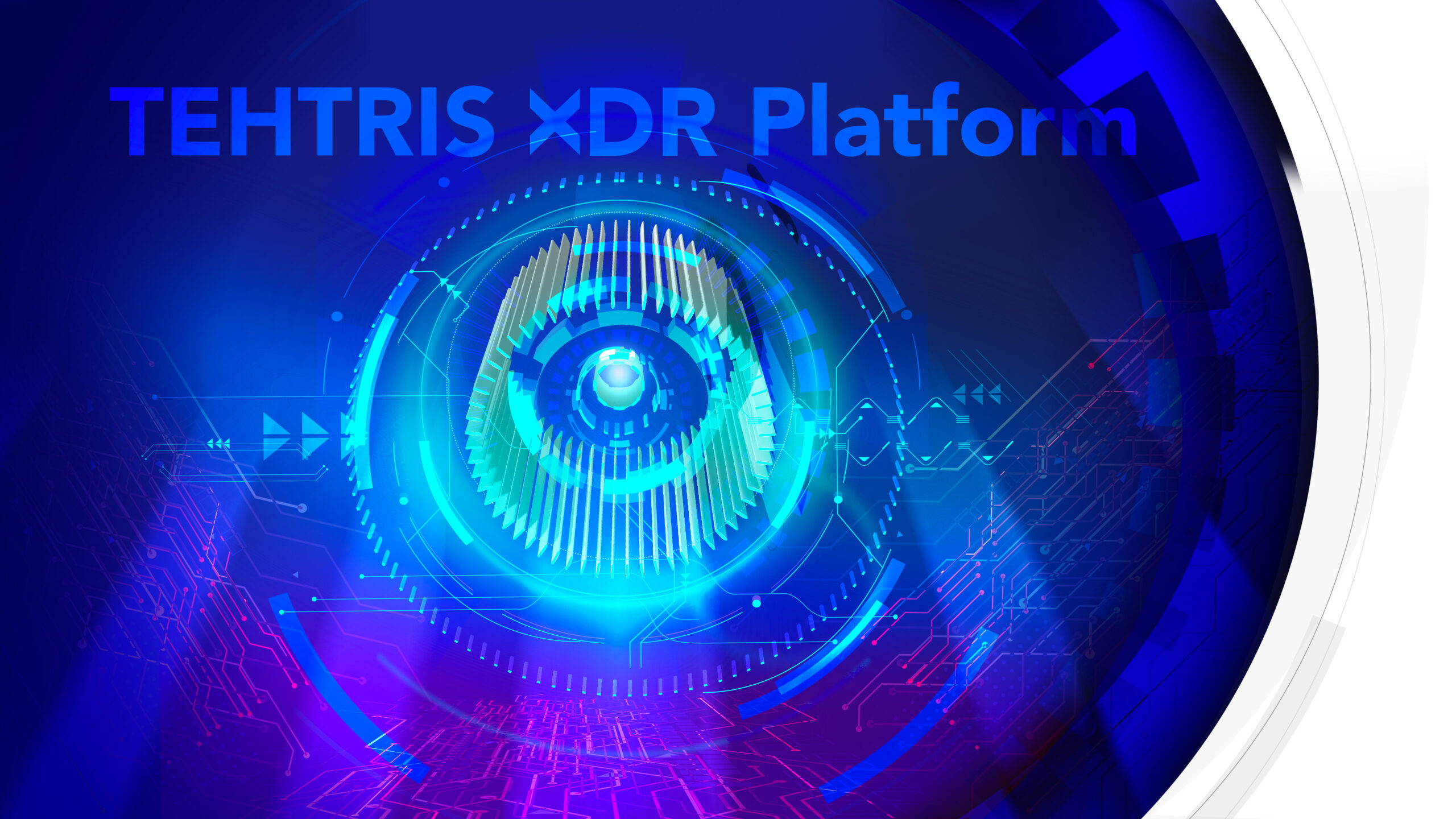 Perfectamente integrado en la TEHTRIS XDR Platform
Cuando se trata de ciberseguridad, orquestar eventos y reaccionar a las amenazas de forma eficaz y rápida es un reto fundamental. Una de las mejores maneras de hacerlo es con una automatización e inteligencia artificial potente. Esto es lo que ofrece TEHTRIS con su SOAR integrado en la TEHTRIS XDR Platform.
Mayor eficacia con TEHTRIS UES
TEHTRIS UES es la consola que unifica y refuerza la eficacia de las soluciones EDR, EPP y MTD. Equipada con herramientas Front-end potentes y fáciles de usar, la consola UES le proporcionará una mayor capacidad de actuación en materia de ciberseguridad, desde las operaciones temporales de crisis hasta la supervisión regular.

Cumplimiento de MITRE ATT&CK
día para desplegar TEHTRIS MTD
nota de la oferta pública gratuita
nuevas amenazas para los móviles descubiertas cada día Preserve la soberanía e integridad de sus datos
Desde 2010, TEHTRIS innova y enriquece su solución de ciberdefensa, a través de los diferentes módulos de la TEHTRIS XDR Platform.
¡Elija el líder europeo en ciberseguridad!
What are the functions offered by the module?
TEHTRIS MTD scans applications as soon as they are installed and when they are updated. Application control (monitoring and alerts) is performed directly from the TEHTRIS XDR Platform console for the customer's operational teams and from the device by the end user. The TEHTRIS XDR Platform console is the management and monitoring center for the customer's devices running the TEHTRIS MTD application. It provides a quick overview of the alerts raised by the application, their level of criticality, the IP address of the device concerned, the number of malware-type applications present on the devices, the latest security patch for each device, etc.
Is it an EDR for mobile equipment?
It is not an EDR for mobile devices, but rather a Mobile Threat Defense solution.
Can we replace an EMM/MDM with this solution?
This is not the objective. On the contrary, the use of a Mobile Threat Defense solution comes as a security complement beyond the Unified Endpoint Management (UEM) part in connection with the EMM/MDM parts. Nevertheless, a possible use case for our solution is to use it on devices that could not be added in your EMM/MDM, in order to add an endpoint layer on this perimeter.
What are the differences with an EMM/MDM?
The TEHTRIS MTD app is a cybersecurity solution to protect your fleet of smartphones, tablets, chromebooks and Android TVs. It is therefore not an EMM/MDM. Nevertheless, TEHTRIS MTD is managed from a centralized cloud-based console. This console offers a global view of the security of the mobile fleet. Available to the customer and his mobile administrators or SOC, it is possible to monitor security elements that do not appear in an EMM/MDM. TEHTRIS MTD can be deployed with or without EMM/MDM technology, but it is clear that deployment will be much more automatic with EMM/MDM.
Which OS are supported?
The TEHTRIS MTD app is compatible with iOS (≥ iOS 11), iPadOS (≥ iPadOS 13) and Android (≥ Android 4.1) devices to protect your mobile device fleet
* © 2020 The MITRE Corporation. This work is reproduced and distributed with the permission of The MITRE Corporation.
** Gartner and Market Guide are registered trademarks of Gartner, Inc. and/or its affiliates in the U.S. and internationally and is used herein with permission. All rights reserved.
Gartner Market Guide for Extended Detection and Response, Craig Lawson, Peter Firstbrook, Paul Webber, 8 November 2021
TEHTRIS recognized as a Representative Vendor in the 2021 Market Guide for Extended Detection and Response.
Craig Lawson, Peter Firstbrook, Paul Webber, 8 November 2021
Gartner Innovation Insight for Unified Endpoint Security, Rob Smith, Dionisio Zumerle, 12th November 2020,
Gartner Market Guide for Mobile Threat Defense, Dionisio Zumerle, Rob Smith, 29th March 2021,
Gartner Peer Insights reviews constitute the subjective opinions of individual end users based on their own experiences and do not represent the views of Gartner or its affiliates.