Over the past few years, public administrations have fully entered the digital world through the development of electronic services, chatbots, online tax returns, paperless fine-payments, etc. Gradually, public services are becoming dematerialized to provide more appropriate services for the modern world.
People want to have access to services as quickly and as efficiently as possible. Above all, this transformation, which is driven by a desire to optimize services and reduce the costs, is fundamentally changing the relationship between the Administration and its citizens, but more importantly, creating new risks.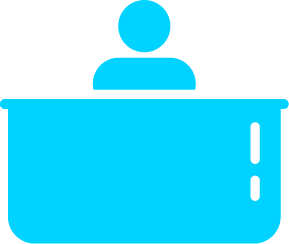 Case n°1 : Compromise of an electronic voting system
Electronic voting has now become more democratic in many countries and sometimes appears in crucial elections. For example, nationals living abroad may be invited to cast their votes electronically, via dedicated platforms. At a time when questions are being asked about the risks of digital influences for first-rate elections, it is easy to imagine the impacts that the compromise of an electronic voting platform could have: modification of votes, disclosure of political opinions, targeted communication….
Case n°2 : Lack of a teleservice system
For many countries, e-services provide a real link between administrations and citizens. The latter can carry out most of their social, health, tax, educational and other procedures, whether at the local or national level. The availability of these services is therefore a major issue in the daily lives of citizens, especially since the various administrations do not always have the human resources and skills to solve technical problems. The attack on the availability of these resources through denial of service attacks or sabotage can severely damage the functioning of administrations.
Case n°3 : Identity theft
Identity theft is one of the major axes of cybercrime. With regard to the Administration, these acts lead, for example, to the misappropriation of social benefits, the creation of false administrative documents, the falsification of criminal records and the creation of false identities. Local administrations, in charge of monitoring and renewing the various identity documents, may be the target of attacks aimed at stealing or modifying personal data relating to these documents.
Case n°4 : Emergency response organization
Countries generally have a national emergency network to deal with all emergency situations: fire brigades, police, gendarmerie, civil security, etc. All these actors participate daily in the protection of citizens. The remote control of all or part of the information systems implemented by these emergency services may be a means of diplomatic pressure or blackmail. Disorganization and delays in interventions could put human lives at risk.
TEHTRIS protects public administrations
To meet these needs for high security and efficiency, TEHTRIS has built an offer adapted to the public sector.
By being deployed within administrations, our TEHTRIS XDR Platform products provide a real layer of security that will fight against generic attacks, such as ransomware, intrusions, known and unknown viruses, but also against more advanced attacks aimed at spying, sabotaging or massively stealing people's data.
Our platform is adapted to standard operating systems on the market, it is easily deployable and does not require any expertise for its operation. It will therefore be able to adapt without restriction to almost any system.
The implementation of the various modules provides a 360° view of the monitored system. Risky activities are thus equipped with real detection capabilities, intrusion attempts are pointed out as soon as possible, even before these attacks have had the slightest impact.