Cybersecurity Incident Response
TEHTRIS CERT centralizes and coordinates the management of cybersecurity incidents. The implementation of sensors internal to the XDR Platform (EDR, EPP, SIEM, Honeypots…) allows us to establish a cybersurveillance of the actions carried out on the information systems of our customers. In case of suspicion or proven attack, and in view of the scope and technologies impacted, a team is set up to provide expert profiles in all technical and legal areas of cybersecurity.
Our mission is to support our clients when they face a crisis whose origin is a cyber threat. Our expertise and our numerous feedbacks allow us to quickly qualify the nature of an incident while identifying the impact on your IT resources. The XDR Platform's technologies enable the rapid deployment of detection and containment solutions to contain threats with the aim of eradicating them.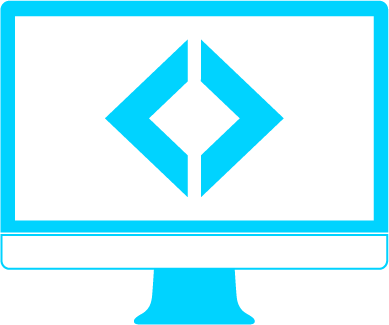 Preparation
Technology watch and preparation of tools and procedures to be used in the event of an incident
Identification
Analysis and understanding of the incident. Identification of the perimeter, realization of hypotheses
Containment
Identification of measures to stop an attacker's progress
Eradication
Removal of the threat and implementation of barriers to prevent it from happening again
Return to service
Advice on actions to be taken to restore service
Capitalisation
Reflection on areas for improvement in order to better respond to the next incident of the same type
As a CSIRT, TEHTRIS is a member of the official list of CERT-type entities [CERT TEHTRIS]
Do you need more information?
Cyber Interest Intelligence (CII)
TEHTRIS CERT collects and centralizes information of cyber interest from private, public and community partners (including COVID-19 CTI League and COVID19 CyberThreatCoalition). These information exchanges are associated with flows from open sources (OSINT) which are collected by servers based on MISP (Malware Information Sharing Platform).
The processing of collected information is carried out in accordance with the need-to-know principle. In addition, when a client sends us indicators of compromise in order to check whether they are present on its information systems, we use dedicated protocols and tools that make it possible not to share or search for these indicators on other clients' information systems. The search for compromise indicators coming from the [TLP:WHITE] reports of the National Cybersecurity Agency of France (ANSSI) is carried out automatically on all the computer systems of our clients equipped with EDRs.
Technology watch and cybersecurity bulletins
A permanent monitoring is carried out to enable the protection of our customers' information systems thanks to the TEHTRIS XDR Platform. The design of certain technologies such as TEHTRIS EDR makes it possible to detect or even protect vulnerabilities of editors (such as Microsoft) even before patches are available. For more information, please request a demonstration through our contact form.
*CERT trademark belongs to Carnegie Mellon Univeristy, all rights reserved.