TEHTRIS SOAR

Security Orchestration, Automation & Response
A SOAR tool (Security Orchestration, Automation and Response) centralizes information relating to IT security, processes it and proposes automated response adapted to each situation. Considering this technology as an essential element for effective cybersecurity, TEHTRIS decided to implement a SOAR solution, leading to intelligent speed, enhanced response and an in-depth simplification of operational processes.
Pre-configured playbooks that can be customized
The actions of our SOAR can be active (direct neutralization of a malicious object), or indirect and complex (launch of additional investigations). The automated behaviors, also called playbooks, are pre-configured thanks to a workflow engine. These playbooks will give you access to an improved reaction capacity to deal with security events. They will all be immediately available by default as soon as our SOAR is installed, and configurable according to the needs of your infrastructure.
Operational efficiency
with faster MTTR
(Mean Time To Respond)
Immediate availability of our SOAR thanks to its native integration with the TEHTRIS XDR Platform
Ultra-smart and customizable
response procedures
(playbooks)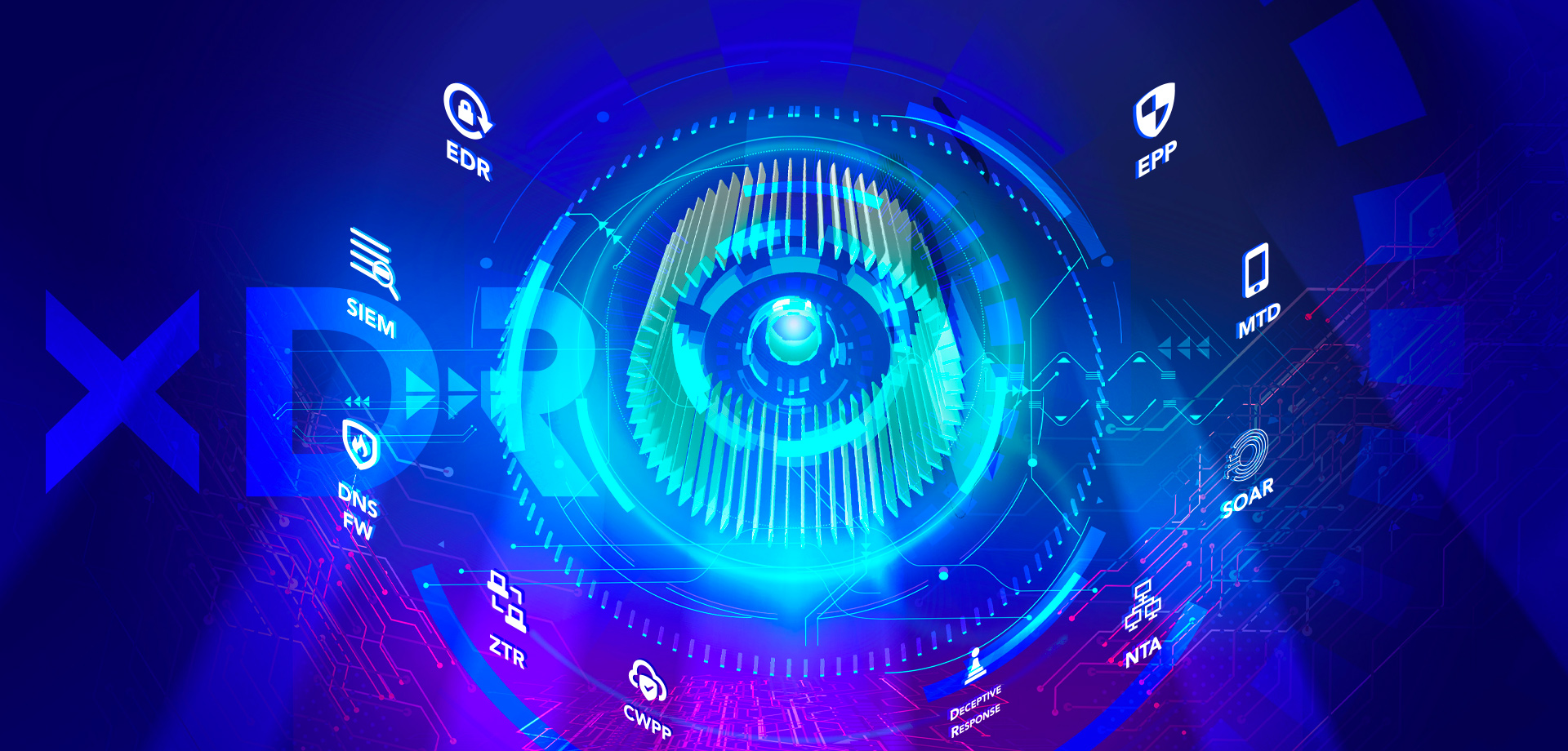 TEHTRIS SOAR, the augmented engine for cyber analysis
Automation through the SOAR is the key to an effective and intelligent cybersecurity strategy, as it enables companies and organizations to access many benefits required by the massive amount of data to be processed. Among them, we find in particular:
Higher response speed: when faced with security events, the accuracy of your actions is just as important as their speed. With its playbooks and enhanced technology capabilities, our SOAR provides significantly faster data centralization, support and response to cyber events.
Increased efficiency: the SOAR significantly improves the operational efficiency of your teams by automating trivial security procedures, allowing them to focus their efforts on the events that really require their level of expertise. In addition, the SOAR facilitates the work of your SOC by aggregating and validating data from a multitude of sources, helping your security analysts to contextualize incidents and make the most appropriate decisions based on the situation.
Reliable and adapted operations: automation enables you to eliminate the risk of human error, which is always present regardless of the level of expertise of your security team. Moreover, being constantly on the lookout for traces can lead to alert fatigue (situations), while the SOAR will assist humans so that they don't miss anything despite a certain level of complexity.
This automation, combined with artificial intelligence, machine learning and active defense agents, enables our SOAR to react to the slightest cybersecurity event, without human intervention and at any time, 24/7. The responses of our playbooks are calculated to be proportional to the attack and are only triggered with a high degree of certainty in relation to a compromise, imposing adapted sanctions on the attacking tools.
TEHTRIS & THE SOAR TECHNOLOGY

In the late 1990s, the man that would become the future CTO of TEHTRIS already stood out as he was designing and creating automated processes for cybersecurity solutions. Armed with this technical knowledge, and aware of the functional challenges inherent to the evolution of computer systems, TEHTRIS quickly focused its efforts on this cornerstone of cyber environments. This work resulted in the finalization of the lines of code of our SOAR technology in 2014, long before such products were even introduced and marketed as such.
Our SOAR & the TEHTRIS XDR Platform
Usually, the SOAR solutions available on the market have many drawbacks: they are particularly expensive, require a very long configuration and integration time, and frequently generate operational problems. For this reason, we have decided to correct these issues, which have a significant impact on cybersecurity.
Our solution : a native integration of our SOAR with the TEHTRIS XDR Platform, our holistic cyber tool management infrastructure.
With this strategy, we guarantee you a SOAR tool that is both accessible and on the cutting edge of technology. With TEHTRIS SOAR:
You save money: when you choose a TEHTRIS security solution (EDR, EPP, SIEM, NTA, Deceptive Response-Honeypots, etc.), you are granted automatic access to the TEHTRIS XDR Platform and its integrated SOAR. No installation fee, no non-native integration processes expenses, no maintenance expenses, nothing. (SOAR maintenance in particular is key but usually very costly).
You save time: thanks to its configured playbooks and native integration with our holistic management tool, our SOAR is operational from the very first moments of deployment of the TEHTRIS XDR Platform. In just a few hours/days compared to weeks/months for traditional solutions, you can make the most of our integrated SOAR. In addition, maintenance is directly provided by TEHTRIS, which frees your teams from these necessary but time-consuming tasks.
Your cybersecurity is improved: immediately connected to TEHTRIS solutions, our SOAR is able to process data from a wide variety of sources, which enables a contextualization of incidents and a more intelligent and efficient decision-making. Our XDR platform is the first in the world capable of unifying SIEM, EDR, EPP, Honeypots, NTA, and MTD products altogether in its integrated SOAR. In addition, some of our products such as TEHTRIS EDR and TEHTRIS EPP have been natively designed for technology convergence through our SOAR, which has significantly improved the quality of automated processes for exchanging between technologies and responding to threats.
Your visibility is optimized: thanks to the TEHTRIS XDR Platform and its interface designed to provide clear and accurate information and alerts, the work of your security teams is both facilitated and improved. You have centralized access to information about the SOAR and other TEHTRIS products you have subscribed to, giving you a holistic view of your cybersecurity.
For more information, please feel free to contact us.
SOAR & SIEM
SOAR and SIEM are two technologies that enable the management of security events within an IT structure. Whereas a SOAR is based on strong automation capabilities and has a wide scope of action, a SIEM (Security Information & Event Management) makes it possible to establish correlations and is operated more manually, requiring human action to respond to alerts and notifications. These two solutions tend to enrich each other in order to provide a complete vision of the cybersecurity of an IT ecosystem.
To find out more about TEHTRIS SIEM, click here.

MITRE ATT&CK is a knowledge base with a model of the behavior of a cyber attacker, reflecting the different phases of the attack life cycle according to the targeted platforms: Windows, Mac, Linux, mobile, etc.

Preserve the sovereignty and integrity of your data
Since 2010, TEHTRIS innovates and improves its cyber defense solution, through the different modules of the TEHTRIS XDR Platform.
Choose the European leader in cyber security!
* © 2020 The MITRE Corporation. This work is reproduced and distributed with the permission of The MITRE Corporation.
** Gartner and Market Guide are registered trademarks of Gartner, Inc. and/or its affiliates in the U.S. and internationally and is used herein with permission. All rights reserved.
Gartner Market Guide for Extended Detection and Response, Craig Lawson, Peter Firstbrook, Paul Webber, 8 November 2021
TEHTRIS recognized as a Representative Vendor in the 2021 Market Guide for Extended Detection and Response.
Craig Lawson, Peter Firstbrook, Paul Webber, 8 November 2021
Gartner Innovation Insight for Unified Endpoint Security, Rob Smith, Dionisio Zumerle, 12th November 2020,
Gartner Market Guide for Mobile Threat Defense, Dionisio Zumerle, Rob Smith, 29th March 2021,
Gartner Peer Insights reviews constitute the subjective opinions of individual end users based on their own experiences and do not represent the views of Gartner or its affiliates.