The Strategic Committee is formed of the main investors of TEHTRIS.
Together, they define the general direction and the main priorities of the company.
Éléna POINCET was an operational expert in the management and leadership of specialized teams for the Ministry of the Armed Forces. In 2010, she co-founded TEHTRIS, a company specialized in the fight against cyber espionage and cyber sabotage. In 2012, she initiated the creation of the cyber defense solution named eGambit, which will transform in 2019 into TEHTRIS XDR Platform. She is a co-founder and co-organizer of the cybersecurity conference HACK-IT-N. She naturally holds the position of Director of Operations through her technology and operational background for over 30 years.
Laurent OUDOT is a senior international expert in cybersecurity, co-creator and CTO of TEHTRIS. He studied at the Ecole Polytechnique in the Executive Master program. For more than 20 years, his technical skills were used in very sensitive environments such as the Defense Pole of the French Atomic Energy Commission, the Ministry of Defense, the UN, etc. He participated in numerous commissions, training sessions and national expert reports, within organizations such as ANSSI or for the French Prime Minister. He has specialized in intrusion tests and the fight against cyber espionage.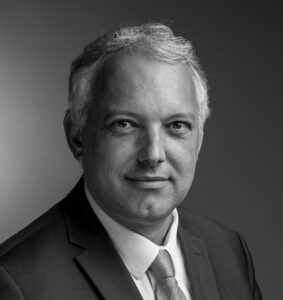 François Lavaste joined Tikehau Ace Capital as Partner in 2019 after spending 7 years at Airbus, where he had held various general management positions in the field of cybersecurity, in particular CEO of Airbus Cybersecurity, Founder & CEO of Stormshield and Head of Digital Security and Data Governance for the Defence and Space division.
Prior to that, François headed Netasq, a major player in network security (sold to Airbus in 2012), and worked for more than 10 years in the United States for various Silicon Valley technology start-ups (e.g. Brightmail, a pioneering anti-spam filtering company, sold to Symantec in 2004). He is a graduate of ESCP Business School and holds an MBA from Harvard Business School.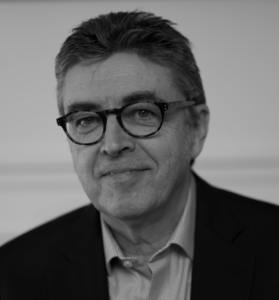 Olivier Bousquet is responsible for architecture, innovation and transformation within the Customer Experience and Information Systems Department (DECSI).
Olivier holds a DEA in Computer Systems (Pierre and Marie Curie University) and joined CNP Assurances in 1999. As head of the IT architect team, he promoted and accompanied the deployment of new technologies and practices at the heart of the Information System's evolution.
Between January 2018 and September 2019, he was responsible for innovation at DECSI. Since then, he has been leading a multidisciplinary team that supports the Company in its digital transformation.
He is a director of TEHTRIS as well as of Stratumn as an Open CNP.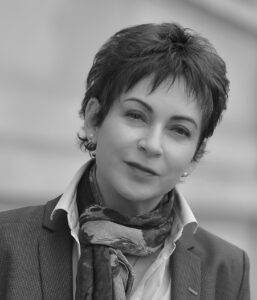 An engineer with a passion for digital technologies, Béatrice Bacconnet has spent a large part of her career in the Defense and Security industry. For more than twenty years, she managed Business Units and subsidiaries of industrial groups (Thales, Bull, Cnim) as well as high tech companies alongside investment funds and private shareholders. Since 2018, she is a strategy and organization consultant and acts as a Senior Advisor in the safety and cybersecurity sectors. She is also Associate Partner of Dirigeants & Partenaires, a firm specialized in career coaching for executives.
Béatrice is a graduate of Télécom Paris, an auditor of the Institut des Hautes Etudes de Défense Nationale (IHEDN), and a certified Executive Coach of HEC Paris.
She is a Knight of the Legion of Honor and an Officer of the Citizen Reserve in the Navy.