TEHTRIS MTD

Mobile Threat Defense
TEHTRIS Mobile Threat Defense schützt die mobile Flotte und scannt Anwendungen, während sie installiert und aktualisiert werden.
TEHTRIS wird im Market Guide for Mobile Threat Defense 2021 als repräsentativer Anbieter anerkannt.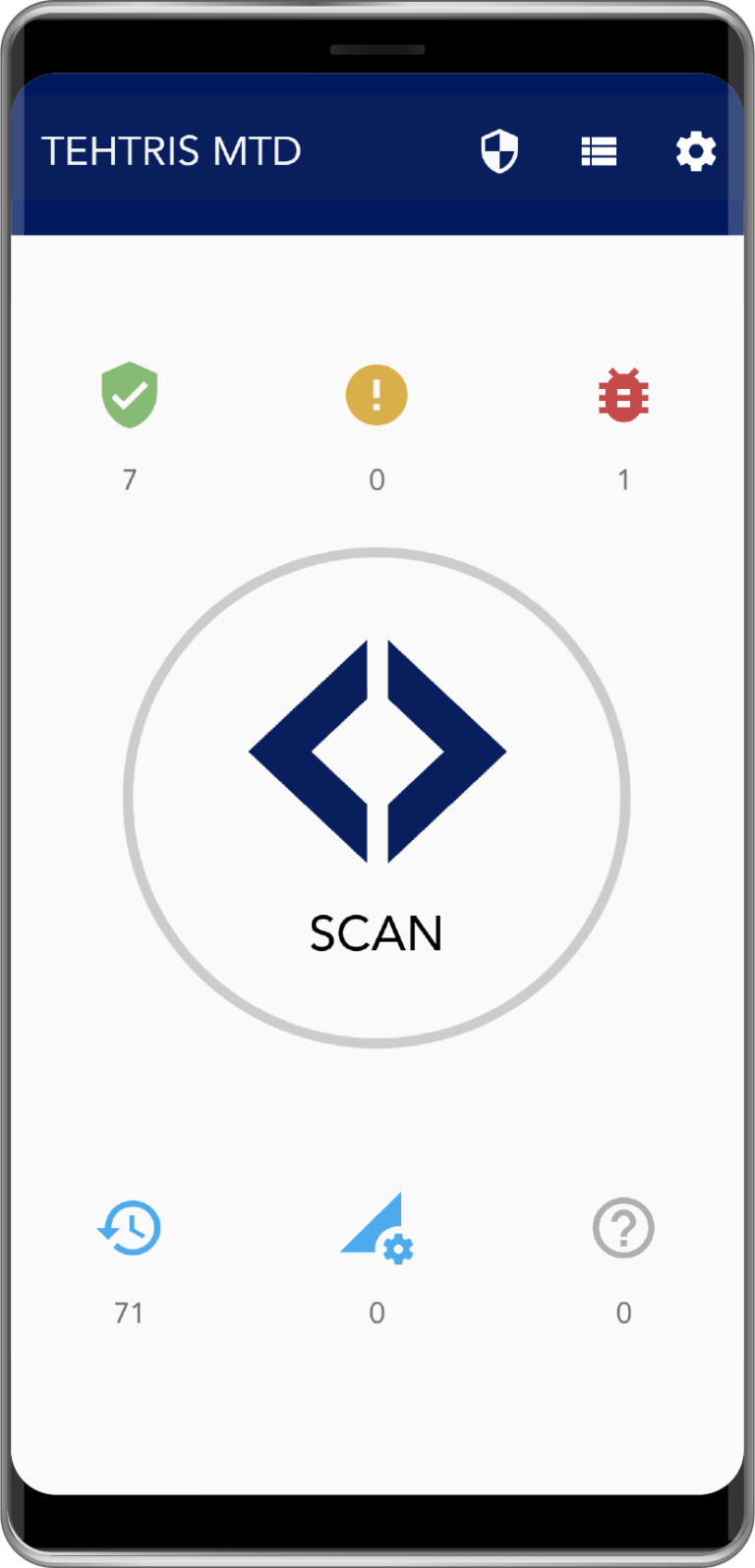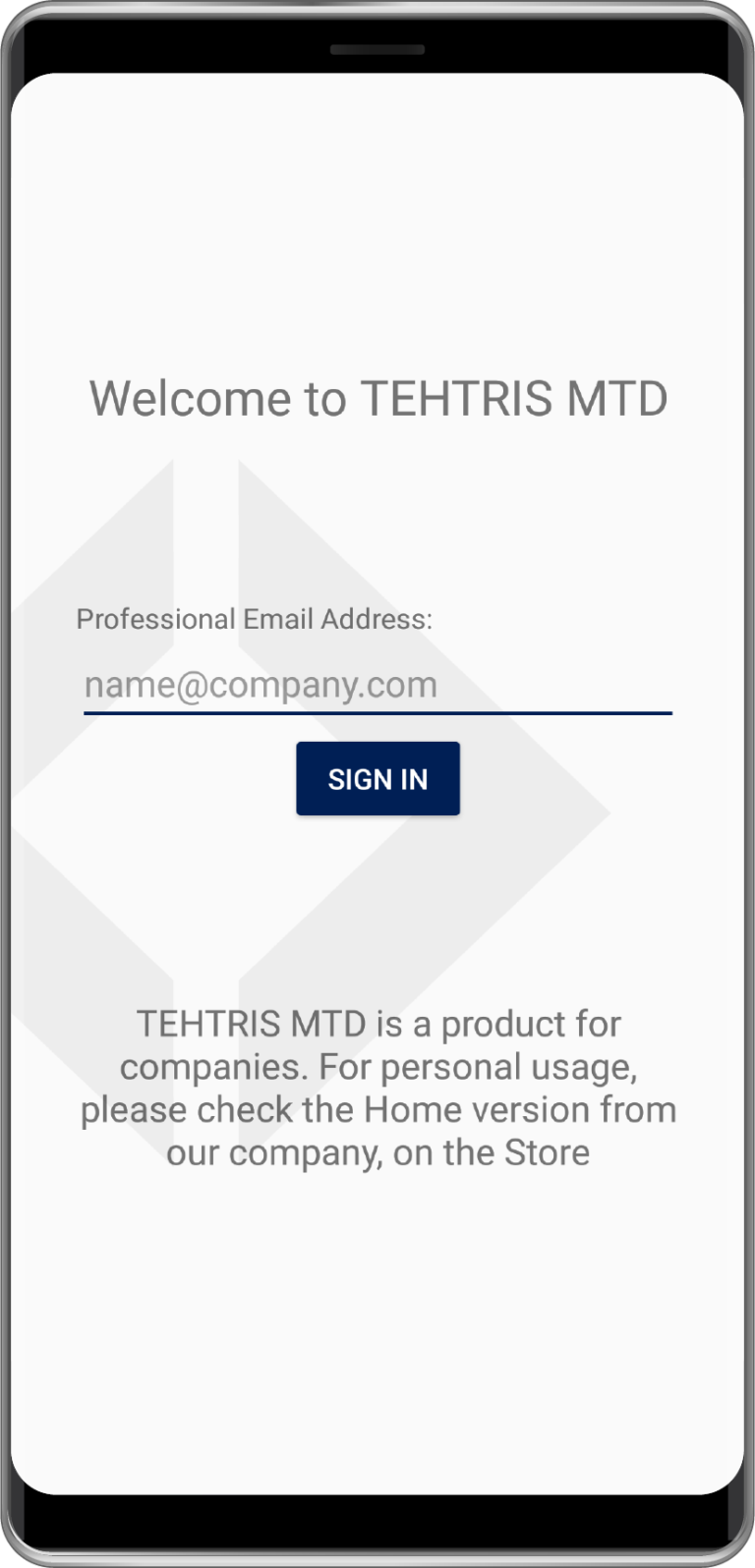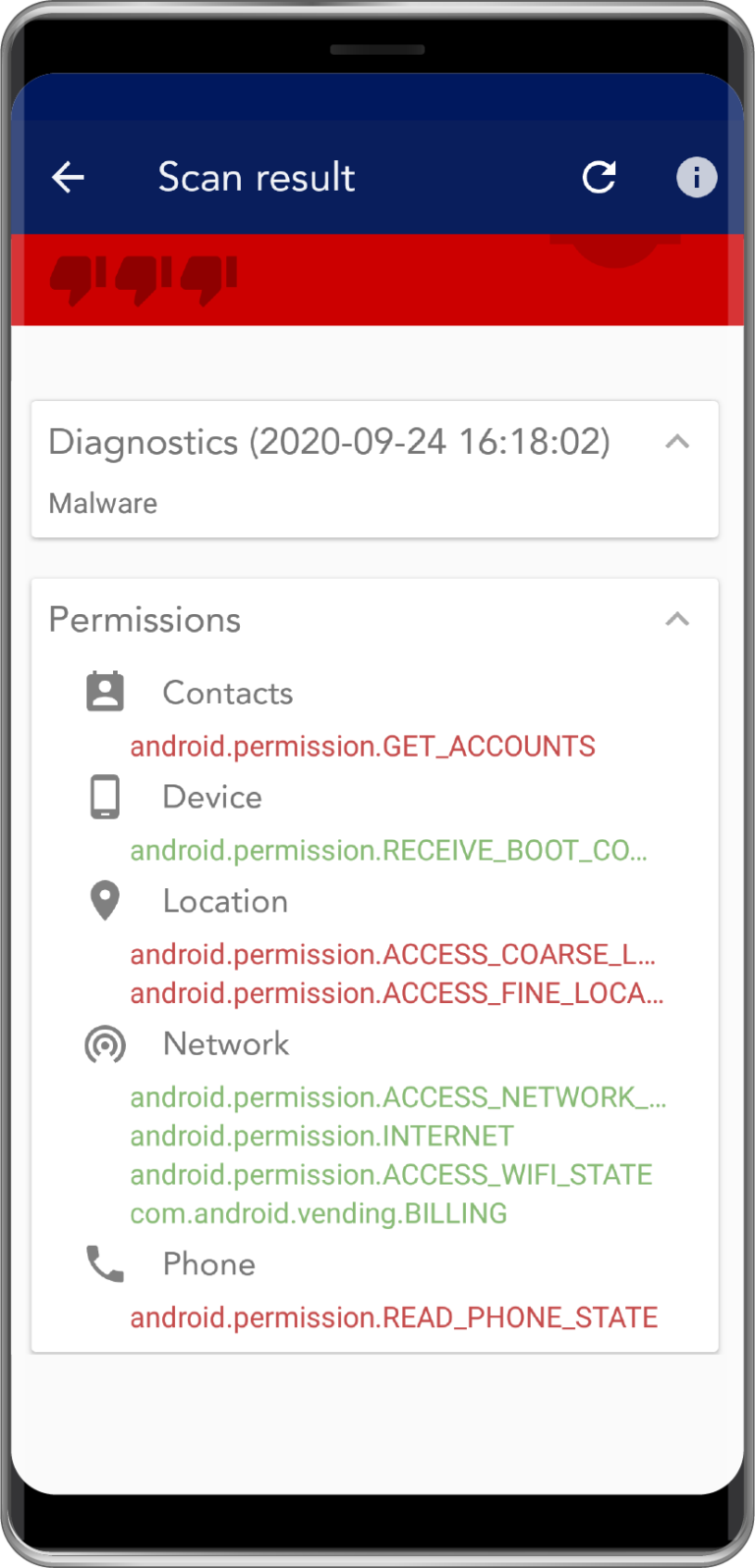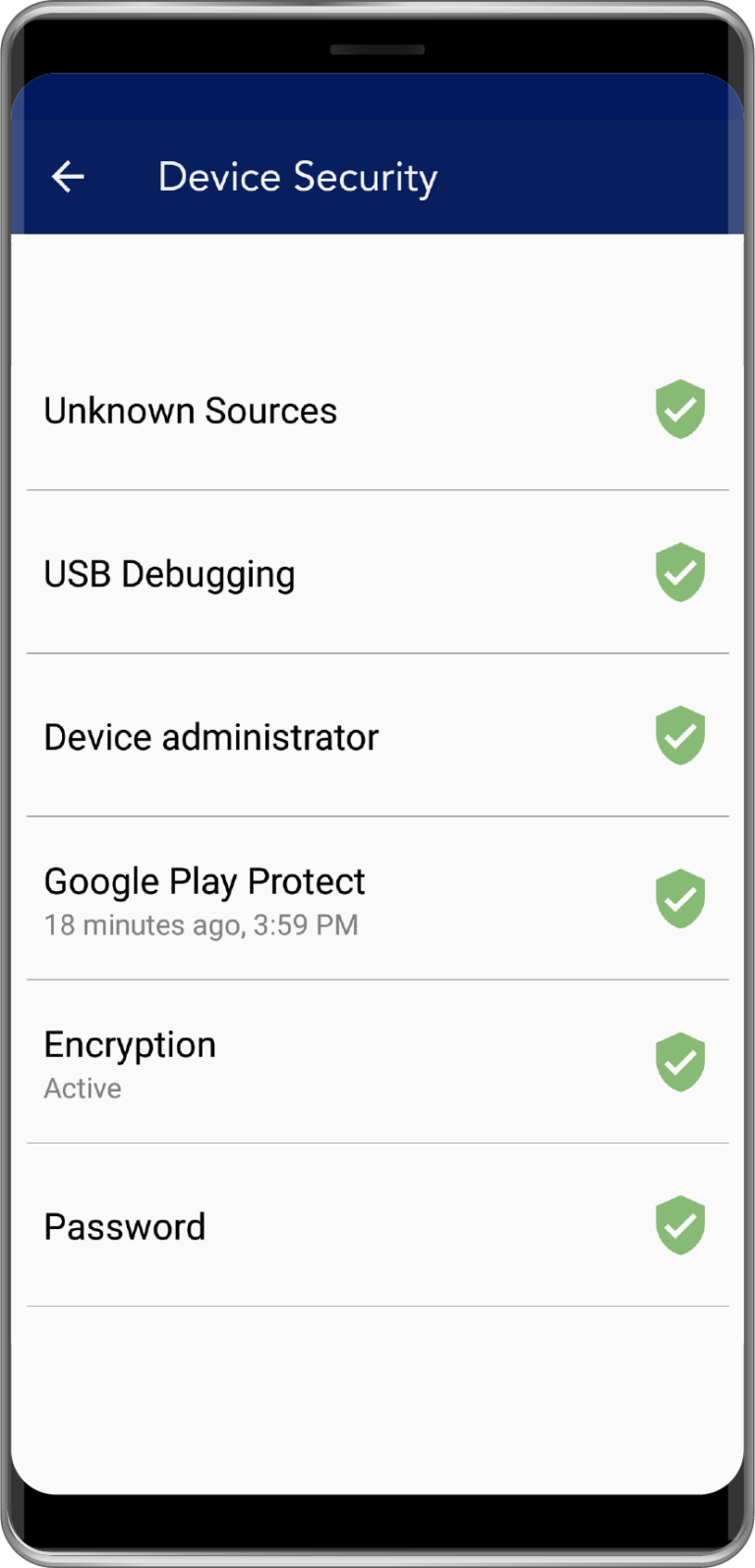 Behalten Sie einfach die Kontrolle über Ihre mobilen Geräte mit TEHTRIS MTD
Der auf den mobilen Geräten installierte Agent kann auch Schwachstellen in der lokalen Konfiguration aufdecken. Schließlich erfüllen die technischen Informationen, die von den mobilen Geräten an die zentrale Konsole zurückgesendet werden, die Compliance-Anforderungen, die über das Vorhandensein von Anti-Malware-Tools auf allen mobilen Geräten hinausgehen.
TEHTRIS läuft auf Appliances, die die TEHTRIX-Distribution mit vollständiger Festplattenverschlüsselung verwenden, mit erweiterten Schutzmechanismen wie RBAC im Kernel und Anti-0-Day-Schutz.
TEHTRIS hat die Komplexität von Projekten zum Schutz mobiler Flotten vereinfacht, mit ferngesteuerten Angeboten, die Einrichtung, Integration, Einsatz und Wartung umfassen.
Die technische Legitimität von TEHTRIS hängt mit seinen zahlreichen Entdeckungen kritischer, aus der Ferne ausnutzbarer Sicherheitslücken in Android, Apple/iOS und Blackberry zusammen.
SKALIERBAR AUF NETZWERKEBENE
TEHTRIS MTD kann dank seines Cloud-Angebots die gesamte Flotte eines Unternehmens abdecken. Sie sparen Zeit und IT-Ressourcen und maximieren gleichzeitig die Abdeckung der mobilen Flotte mit allen Spuren in einer einzigen, einheitlichen Konsole.
Die TEHTRIS MTD-Agenten verändern nicht auf gefährliche Weise Ihre mobilen Einstellungen, und alle vorhandenen Anwendungen werden von Anfang an auf Cybersicherheit geprüft.
TEHTRIS MTD schützt Ihre mobile Flotte und integriert sich gleichzeitig in Ihre TEHTRIS XDR Platform mit SOAR, CTI, Hunting, Compliance, Incident Management und mehr.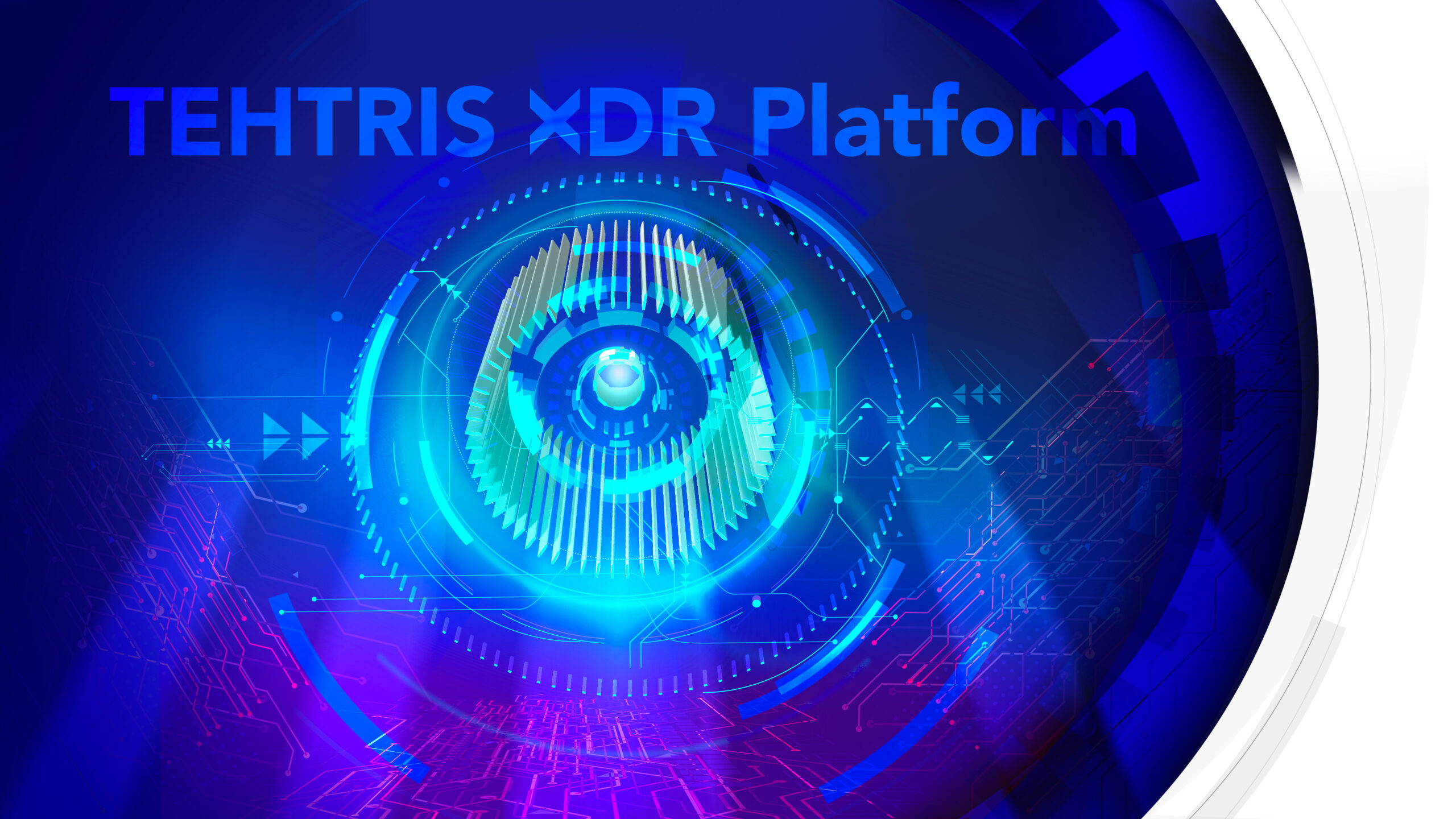 Perfekt in die XDR Platform integriert
Im Bereich der Cybersicherheit ist es eine grundlegende Herausforderung, Ereignisse zu orchestrieren und effektiv und schnell auf Bedrohungen zu reagieren. Eine der besten Möglichkeiten, dies zu erreichen, ist eine leistungsstarke Automatisierung und künstliche Intelligenz. Genau das bietet TEHTRIS mit seinem in die TEHTRIS XDR Platform integrierten SOAR.
Gesteigerte Effizienz mit TEHTRIS UES
TEHTRIS UES ist die Konsole, die die Effektivität von EDR-, EPP- und MTD-Lösungen vereinheitlicht und stärkt. Ausgestattet mit leistungsstarken und benutzerfreundlichen Front-End-Tools, bietet die UES-Konsole Ihnen erweiterte Möglichkeiten für Cybersecurity-Maßnahmen, von temporären Kriseneinsätzen bis hin zur regelmäßigen Überwachung.
tag der Bereitstellung von TEHTRIS MTD
hinweis auf das kostenlose öffentliche Angebot
täglich werden neue mobile Bedrohungen entdeckt Bewahren Sie die Souveränität und Integrität Ihrer Daten
Seit 2010 innoviert und verbessert TEHTRIS seine Cyber Defense Lösung durch die verschiedenen Module der TEHTRIS XDR Platform.
Wählen Sie den europäischen Marktführer für Cybersicherheit!
What are the functions offered by the module?
TEHTRIS MTD scans applications as soon as they are installed and when they are updated. Application control (monitoring and alerts) is performed directly from the TEHTRIS XDR Platform console for the customer's operational teams and from the device by the end user. The TEHTRIS XDR Platform console is the management and monitoring center for the customer's devices running the TEHTRIS MTD application. It provides a quick overview of the alerts raised by the application, their level of criticality, the IP address of the device concerned, the number of malware-type applications present on the devices, the latest security patch for each device, etc.
Is it an EDR for mobile equipment?
It is not an EDR for mobile devices, but rather a Mobile Threat Defense solution.
Can we replace an EMM/MDM with this solution?
This is not the objective. On the contrary, the use of a Mobile Threat Defense solution comes as a security complement beyond the Unified Endpoint Management (UEM) part in connection with the EMM/MDM parts. Nevertheless, a possible use case for our solution is to use it on devices that could not be added in your EMM/MDM, in order to add an endpoint layer on this perimeter.
What are the differences with an EMM/MDM?
The TEHTRIS MTD app is a cybersecurity solution to protect your fleet of smartphones, tablets, chromebooks and Android TVs. It is therefore not an EMM/MDM. Nevertheless, TEHTRIS MTD is managed from a centralized cloud-based console. This console offers a global view of the security of the mobile fleet. Available to the customer and his mobile administrators or SOC, it is possible to monitor security elements that do not appear in an EMM/MDM. TEHTRIS MTD can be deployed with or without EMM/MDM technology, but it is clear that deployment will be much more automatic with EMM/MDM.
Which OS are supported?
The TEHTRIS MTD app is compatible with iOS (≥ iOS 11), iPadOS (≥ iPadOS 13) and Android (≥ Android 4.1) devices to protect your mobile device fleet
* © 2020 The MITRE Corporation. This work is reproduced and distributed with the permission of The MITRE Corporation.
** Gartner and Market Guide are registered trademarks of Gartner, Inc. and/or its affiliates in the U.S. and internationally and is used herein with permission. All rights reserved.
Gartner Market Guide for Extended Detection and Response, Craig Lawson, Peter Firstbrook, Paul Webber, 8 November 2021
TEHTRIS recognized as a Representative Vendor in the 2021 Market Guide for Extended Detection and Response.
Craig Lawson, Peter Firstbrook, Paul Webber, 8 November 2021
Gartner Innovation Insight for Unified Endpoint Security, Rob Smith, Dionisio Zumerle, 12th November 2020,
Gartner Market Guide for Mobile Threat Defense, Dionisio Zumerle, Rob Smith, 29th March 2021,
Gartner Peer Insights reviews constitute the subjective opinions of individual end users based on their own experiences and do not represent the views of Gartner or its affiliates.