Entwickler der TEHTRIS XDR Platform
Der Weltmarktführer in der automatischen Neutralisierung
von Cyber-Angriffen ohne menschliches Zutun
TEHTRIS verteidigt Ihre IT- und OT-Systeme.
Von der Cloud, über Ihre Endgeräte bis hin zu Ihrem IoT, TEHTRIS Technologien neutralisieren Ransomware und 0-Days-Angriffe in Echtzeit. Unsere Lösungen sind modular aufgebaut und können einzeln oder in einer Suite innerhalb der TEHTRIS XDR-Platform eingesetzt werden.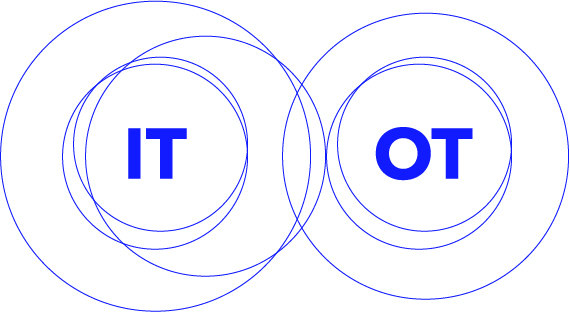 Willkommen in einer Welt der Hyper-Automatisierung und Intelligenz, die endlich eine echte ganzheitliche Sicht auf Ihre Cybersicherheit bietet
Verbesserte Erkennung und Reaktion
Die TEHTRIS XDR-Platform verbessert die Produktivität des SOC-Teams mit beispiellosen Erkennungs- und Reaktionsmöglichkeiten. Es vereinigt seine Komponenten in einer einzigen Plattform, um blinde Flecken in Ihrem Netzwerk zu beseitigen: EDR, EPP, MTD, SIEM, Honeypots, NTA, DNS Firewall, ZTR…
Optimieren durch Orchestrierung
Das integrierte SOAR ermöglicht Interaktionen zwischen diesen intelligenten Sensoren und TEHTRIS Cyber Threat Intelligence, um Bedrohungen über alle Komponenten hinweg zu blockieren. Kombinieren Sie Analysen und lassen Sie unsere leistungsstarke CYBERIA-Engine für künstliche Intelligenz komplexe Bedrohungen identifizieren.
Security & Ethics by design
TEHTRIS EDR wird in Europa entwickelt gehostet, sowie von unseren TEHTRIS-Entwicklern nativ gestaltet (ohne Überlagerung bereits bestehender Software-Schichten).
Ethisch gedacht, von der Konzeption her ohne Hintertüren, garantieren wir die Unverletzlichkeit des Inhalts von geschützten Dateien, auf die wir nicht zugreifen.
Ihr Schutz ist unsere Priorität: Security and Ethics by design.
Automatische Erkennung und Neutralisierung seit 2015.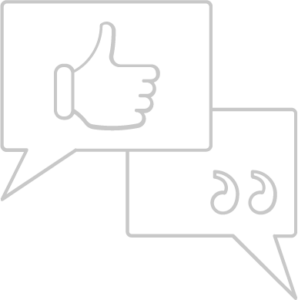 TEHTRIS figure au Market Guide Gartner* comme UES provider, et solution de sécurité mobile MTD. Nous sommes une entreprise pionnière en matière d'unification des défenses sur endpoints.
(Innovation Insight for Unified Endpoint Security, Rob Smith, Dionisio Zumerle, 12 Nov. 2020 et Market Guide for Mobile Threat Defense, Mars 2021)
GARTNER is a registered trademark and service mark of Gartner, Inc. and/or its affiliates in the U.S. and internationally and is used herein with permission. All rights reserved.
Gartner does not endorse any vendor, product or service depicted in its research publications and does not advise technology users to select only those vendors with the highest ratings or other designation. Gartner research publications consist of the opinions of Gartner's Research & Advisory organization and should not be construed as statements of fact. Gartner disclaims all warranties, expressed or implied, with respect to this research, including any warranties of merchantability or fitness for a particular purpose.
Ihre Sicherheit beginnt
mit Ihrer Anonymität.
Warum sollten Sie Cyberkriminellen einen zusätzlichen Anreiz geben, indem Sie Ihren Namen preisgeben? Wir setzen alle Chancen auf Ihre Seite, und möchten Ihre Verteidigungsmittel vertraulich behandeln. Ohne diejenigen zu erwähnen, die uns vertrauen, sind hier einige Zahlen, die TEHTRIS stolz machen.
100% Kundentreue seit 2010.
« Wir haben die TEHTRIS XDR-Platform schnell eingesetzt, um sowohl unsere älteren Systeme als auch unsere neueren Workstations zu schützen. Mit der Automatisierung haben wir eine sofortige Reaktion auf Ransomware, sogar an Wochenenden »
« Die einfache Bereitstellung und die Kompatibilität der TEHTRIS-Agenten auf allen unseren Betriebssystemen ermöglichte es uns, uns in Rekordzeit abzusichern, ohne das tägliche Leben unserer Mitarbeiter zu beeinträchtigen »
« Angesichts der Geschwindigkeit der Angriffe brauchten wir etwas Automatisches ohne menschliches Eingreifen, und dafür ist TEHTRIS offensichtlich sehr effektiv. »
qualifizierten Bedrohungen durch
TEHTRIS CTI.
Ländern, in denen unsere Technologien eingesetzt werden.
Einsatzzeit der TEHTRIS XDR Platform.

Bewahren Sie die Integrität Ihrer Daten
Seit 2010 innoviert und bereichert TEHTRIS seine Cyber Defense Lösung durch die verschiedenen Module der TEHTRIS XDR Platform.
Wählen Sie den europäischen Marktführer für Cybersicherheit!