TEHTRIS CTI

Cyber Threat Intelligence
A datalake that is qualified and enriched in real time.

Cyber Threat Intelligence
In cybersecurity, knowledge is at the center of all approaches. Being able to anticipate threats, assess the current situation of an information system, determine the best solutions and strategies: all of this is only possible with regard to our knowledge of the dangers hanging over the cyber world.
Aware of this priority, TEHTRIS has developed an extensive threat knowledge base called TEHTRIS CTI (Cyber Threat Intelligence). This database has existed since 2014 and has undergone multiple technical developments to follow or anticipate new attacks.
TEHTRIS CTI, part of TEHTRIS XDR Platform.
TEHTRIS CTI has a particularity: its integration is totally native to the TEHTRIS XDR Platform and all our tools (EDR, EPP, SIEM, etc.) are thus immediately and systematically linked to it.
Therefore, TEHTRIS CTI is not only able to enrich your cyber defensive arsenal to provide Forensic analysis, hunting and investigation capabilities, but also feed on the information shared between TEHTRIS client environments and various external knowledge bases.
TEHTRIS CTI offers you a broad vision of threats that is continuously being updated to build a cybersecurity solution that is both robust and relevant.
TEHTRIS goes further than other solutions, since active defense systems can be configured to respond autonomously, 24/7 to an attack, even unknown, following predetermined criteria and policies, from the lifting of the alert, through the analysis from the CTI, to the immediate and automatic neutralization.
TEHTRIS CTI is enriched with knowledge bases on both internal (reported by TEHTRIS products) and external threats, which greatly improves the scope and relevance of its analysis capabilities.
TEHTRIS CTI runs on appliances using TEHTRIX distribution with full disk encryption and advanced protection mechanisms such as RBAC in the kernel and 0-day protection.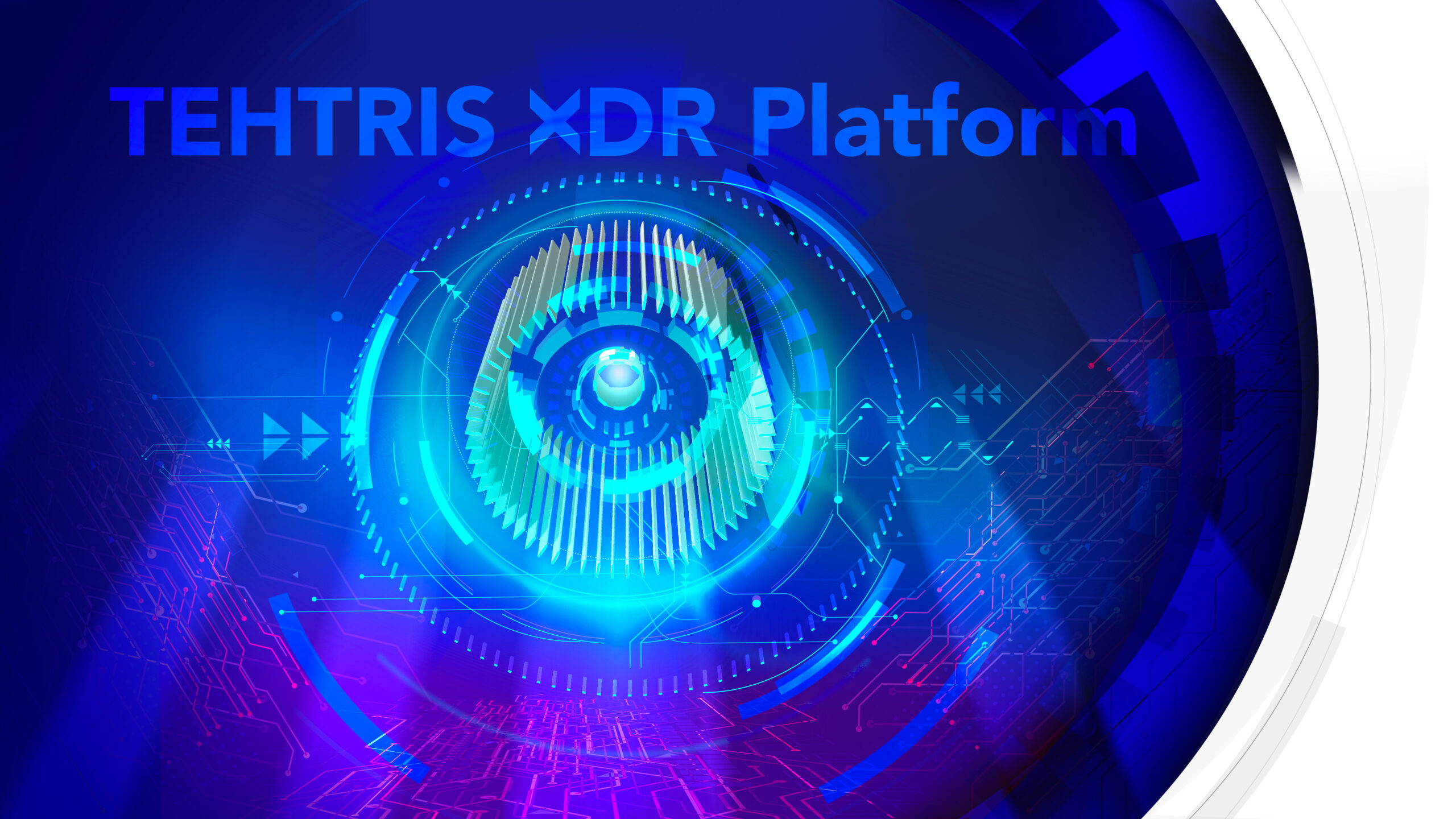 Discover TEHTRIS XDR Platform
TEHTRIS CTI is fully and natively integrated with the TEHTRIS XDR Platform and is equipped with powerful automation through TEHTRIS SOAR. Cover your entire attack surface!

MITRE ATT&CK is a knowledge base with a model of the behavior of a cyber attacker, reflecting the different phases of the attack life cycle according to the targeted platforms: Windows, Mac, Linux, mobile, etc.
French solution deployed on Google VirusTotal with a Deep Learning engine
minute for an automatic update of the threat database
threats available thanks to TEHTRIS CTI

Preserve the sovereignty and integrity of your data
Since 2010, TEHTRIS innovates and improves its cyber defense solution, through the different modules of the TEHTRIS XDR Platform.
Choose the European leader in cyber security!
* © 2020 The MITRE Corporation. This work is reproduced and distributed with the permission of The MITRE Corporation.
** Gartner and Market Guide are registered trademarks of Gartner, Inc. and/or its affiliates in the U.S. and internationally and is used herein with permission. All rights reserved.
Gartner Market Guide for Extended Detection and Response, Craig Lawson, Peter Firstbrook, Paul Webber, 8 November 2021
TEHTRIS recognized as a Representative Vendor in the 2021 Market Guide for Extended Detection and Response.
Craig Lawson, Peter Firstbrook, Paul Webber, 8 November 2021
Gartner Innovation Insight for Unified Endpoint Security, Rob Smith, Dionisio Zumerle, 12th November 2020,
Gartner Market Guide for Mobile Threat Defense, Dionisio Zumerle, Rob Smith, 29th March 2021,
Gartner Peer Insights reviews constitute the subjective opinions of individual end users based on their own experiences and do not represent the views of Gartner or its affiliates.