Monitor and detect network intrusions in real time
TEHTRIS recognized as a Representative Vendor in the 2021 Market Guide for Extended Detection and Response.
24/7 monitoring and detection
TEHTRIS NTA covers 100% of your network flows: industrial, IT and OT networks. All abnormal activities are automatically detected thanks to signature and behavioral analysis.
Directly integrated into the XDR Platform
Give your analysts more context with TEHTRIS NTA. Our NTA is integrated in the TEHTRIS XDR Platform, so that you can use all of our augmented technology: SOAR, CTI and CYBERIA.
Accelerated decision-making
Automate the monitoring of your networks and the detection of anomalies within your network traffic. The time saved allows your teams to respond faster to attacks.
Over 60,000 rules to protect your networks
TEHTRIS NTA monitors your network flows 24/7, both incoming and outgoing. Our NTA can be used in industrial, IT or OT environments. The perimeter of surveillance and detection is chosen according to your needs.
TEHTRIS NTA automatically detects any anomaly in your traffic, thanks to a database of more than 60,000 qualified rules. The behavioral and signatures analysis done by our artificial intelligence CYBERIA gets you even more network protection.
Directly integrated in the TEHTRIS XDR Platform, TEHTRIS NTA automatically alerts you on the platform in case of abnormal activities (+40 types of alerts available).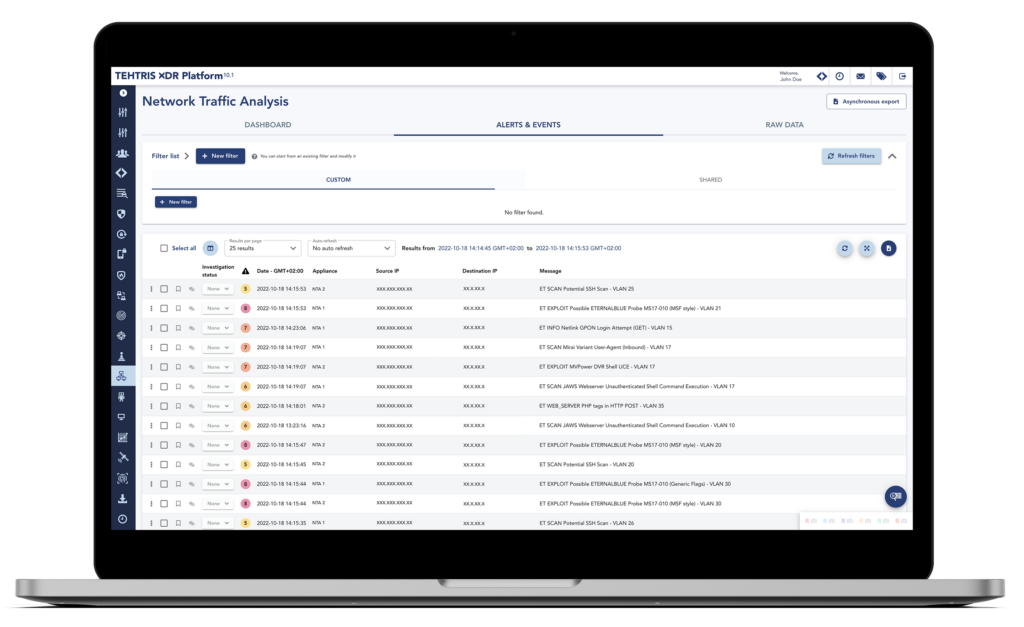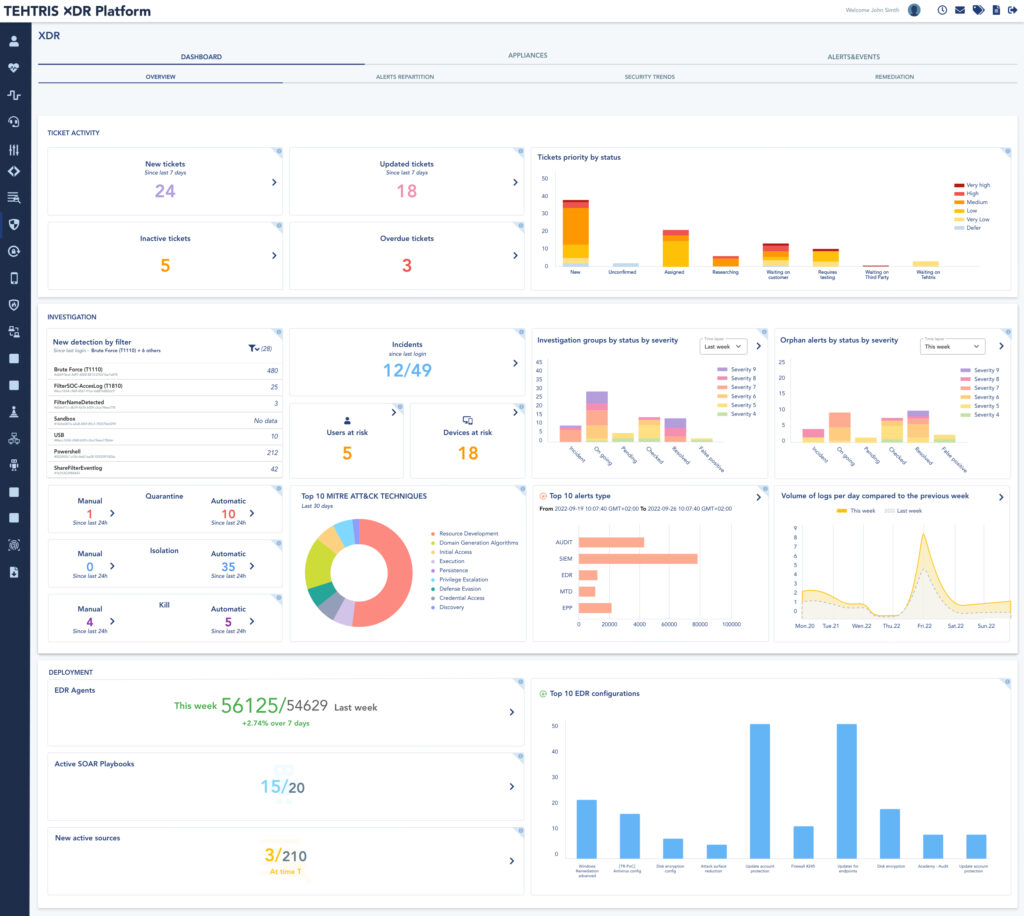 Our sensors are strategically placed on your most critical perimeters, to ensure optimal monitoring and detection.
Quickly installed, TEHTRIS NTA is deployed according to the needs of your infrastructures (number of sensors, location, …). The deployment of our sensors on your networks does not interrupt your activities or modify your existing systems.
Our sensors capture your traffic through port mirroring or network TAP. In case of abnormal or suspicious activities, alerts are automatically sent to the TEHTRIS XDR Platform.
Accelerate your investigations with the TEHTRIS XDR Platform
TEHTRIS NTA is integrated in the TEHTRIS XDR Platform and gives you full visibility on your networks. As soon as an anomaly is detected on your networks, alerts are automatically sent to the XDR Platform.
Make your decision-making faster and easier by customizing your dashboards on the TEHTRIS XDR Platform. Many options are available to monitor your alerts in real time: severity level, IP source, IP destination, and others.
The Raw Data view synthesizes all the logs collected on your network by TEHTRIS NTA. Add the collected raw data to your forensic analysis and deepen your investigations with your network's activities history.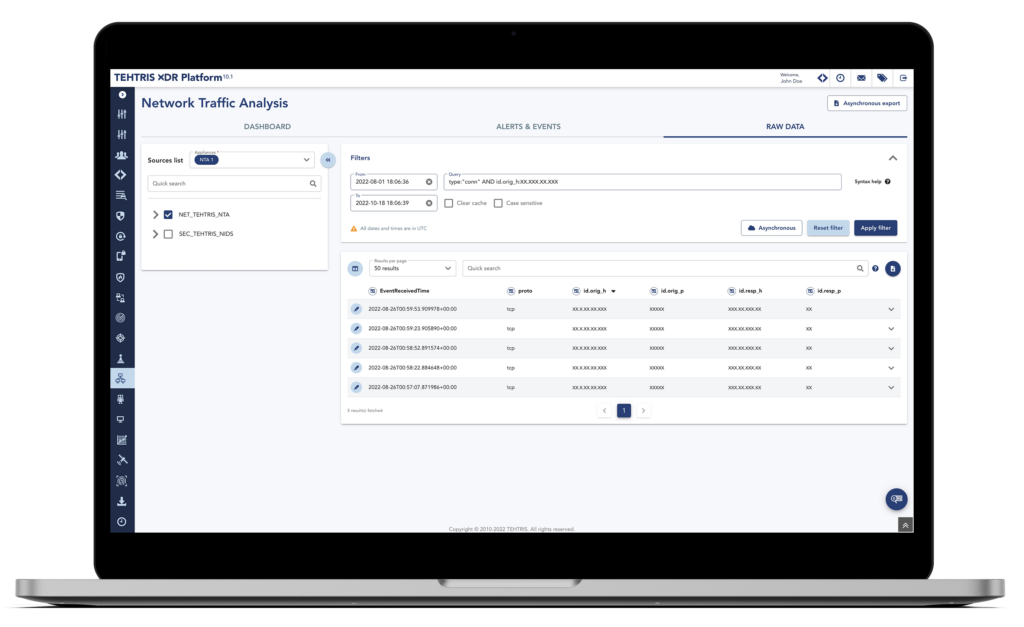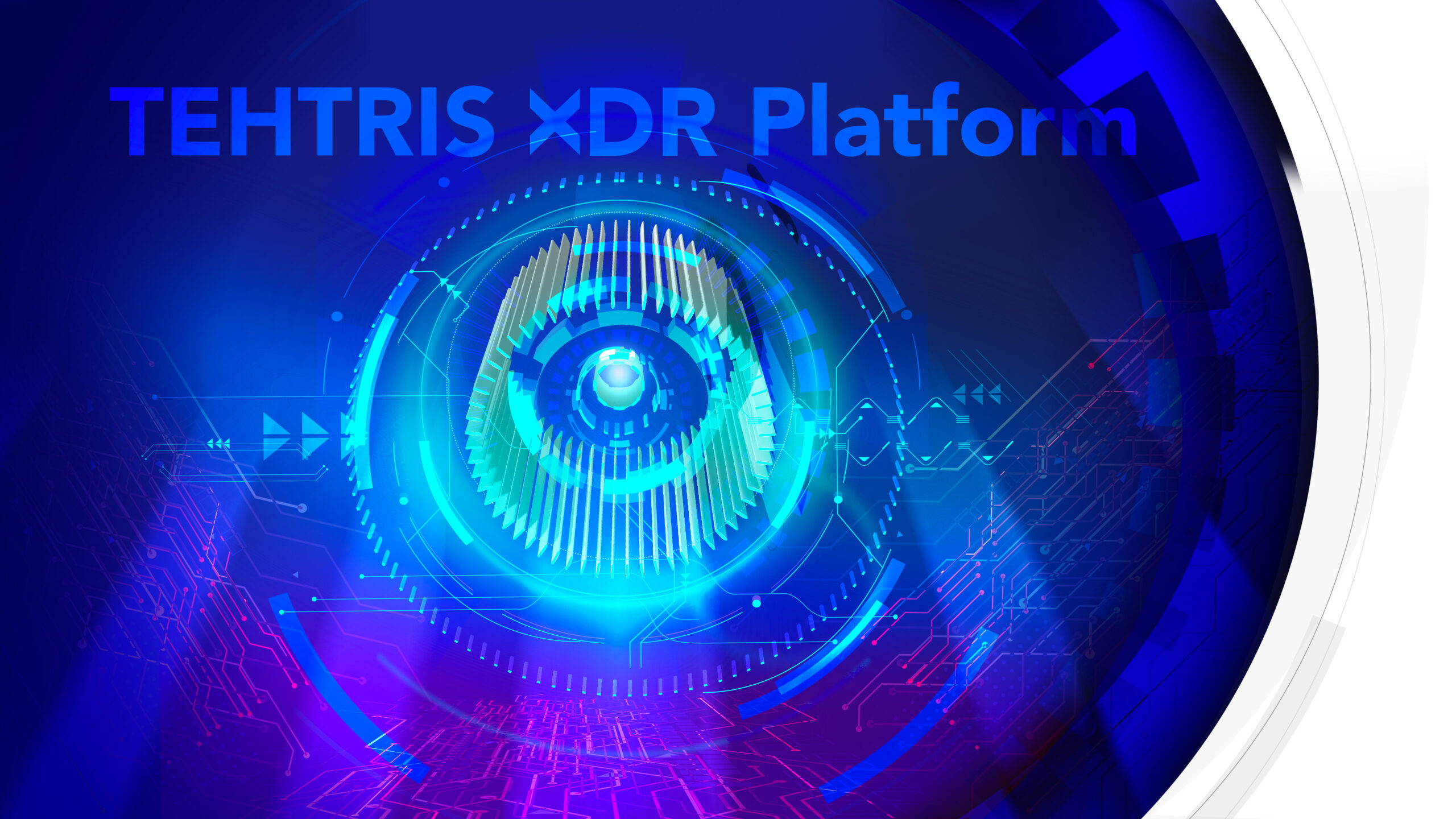 Perfectly integrated
inside the XDR Platform
When it comes to cybersecurity, orchestrating events and reacting to threats effectively and quickly is a fundamental challenge. One of the best ways to do this is with powerful automation and artificial intelligence. That's what TEHTRIS offers with its SOAR integrated with the TEHTRIS XDR Platform.
Discover how we create hyper automation !

MITRE ATT&CK is a knowledge base with a model of the behavior of a cyber attacker, reflecting the different phases of the attack life cycle according to the targeted platforms: Windows, Mac, Linux, mobile, etc.
day to deploy a TEHTRIS NTA appliance, with sniffers and alarms configured
permanent updating of detection rules without human intervention
detection rules covering all ranges of attacks from industrial to corporate networks

Preserve the sovereignty and integrity of your data
Since 2010, TEHTRIS innovates and improves its cyber defense solution, through the different modules of the TEHTRIS XDR Platform.
Choose the European leader in cyber security!
What functions does TEHTRIS NTA offer?
TEHTRIS NTA offers several functionalities, with three main axes: the network intrusion detection system (NIDS), the passive auditing system, and the Network Forensic system.
What network protocols are monitored?
We monitor all possible standard network flows, from Layer 3 to Layer 7.
Do you have functions for the analysis of encrypted flows?
We have the ability to detect the use of suspicious certificates used in particular by many backdoors that try to filter out in an encrypted manner.
Is the detection module signature based?
The NIDS part is based on signatures, while the Network Forensic part uses behavioral rules, for example to detect lateral movements and horizontal or vertical scans.
Does the appliance have a netflow collector?
TEHTRIS NTA builds its flow collection directly in the same spirit as NetFlow, keeping the metadata related to the communications between the different devices.
Where should the NTA probe be positioned?
It is advisable to position analysis on strategic points, such as the entry/exit part of a sensitive network.
Does the NTA have a passive audit function?
TEHTRIS NTA includes its own passive audit engine to detect all vulnerable machines on your infrastructure.
* © 2020 The MITRE Corporation. This work is reproduced and distributed with the permission of The MITRE Corporation.
** Gartner and Market Guide are registered trademarks of Gartner, Inc. and/or its affiliates in the U.S. and internationally and is used herein with permission. All rights reserved.
Gartner Market Guide for Extended Detection and Response, Craig Lawson, Peter Firstbrook, Paul Webber, 8 November 2021
TEHTRIS recognized as a Representative Vendor in the 2021 Market Guide for Extended Detection and Response.
Craig Lawson, Peter Firstbrook, Paul Webber, 8 November 2021
Gartner Innovation Insight for Unified Endpoint Security, Rob Smith, Dionisio Zumerle, 12th November 2020,
Gartner Market Guide for Mobile Threat Defense, Dionisio Zumerle, Rob Smith, 29th March 2021,
Gartner Peer Insights reviews constitute the subjective opinions of individual end users based on their own experiences and do not represent the views of Gartner or its affiliates.