Governance, Risk
& Compliance
The TEHTRIS GRC team is made up of experts such as ex CISOs from national and international groups in the industry, mass distribution, transport, finance, public and banking sectors.
Their fields of expertise are complemented by a real understanding of the TEHTRIS XDR Platform, as the consultants within the GRC Advisory team were themselves involved in complex cybersecurity projects and situations during their past experiences, which is very useful to support clients on strategic aspects.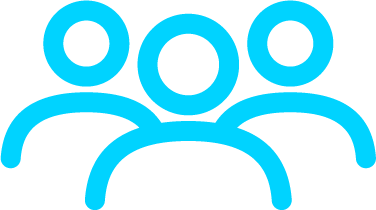 The TEHTRIS GRC team helps you maximize the perceived value of your investment in the TEHTRIS XDR platform for holistic IS protection. With their experience, the GRC team members will facilitate the adoption, implementation and operational management of the prevention, detection and remediation capabilities of the TEHTRIS XDR Platform. We are the link between your operational, governance and management teams and our specialized technical teams: we ensure the success of the user experience.
The TEHTRIS GRC team supports you in the implementation of your information security governance at the heart of your business, around the TEHTRIS XDR platform: definition of strategic, tactical and operational axes; risk management and compliance with internal or external repositories.
Within this framework, the GRC consultants provide assistance to the project owner in four areas:
Governance of cybersecurity and compliance
Protection of systems implementing TEHTRIS XDR Platform
Detection of malicious acts thanks to our platform
Reaction to an incident
By using the GRC service, you will benefit from a complete support, from design to security operations on your information systems.