TEHTRIS CWPP

Cloud Workload Protection
Global visibility into cloud-positioned infrastructure and optimal protection against common and sophisticated threats.
An ally to meet the challenges of the Cloud transition
For several years, organizations have been increasingly transitioning their services and applications to the cloud, gaining agility, speed and accessibility.
At the same time, this openness is leading to an overall increase in their threat exposure surface.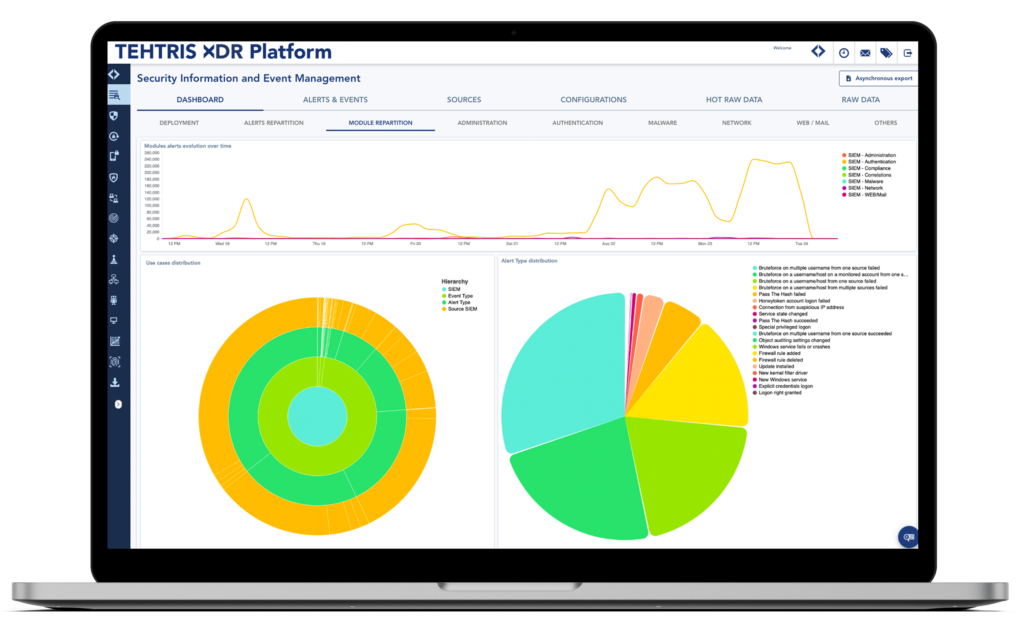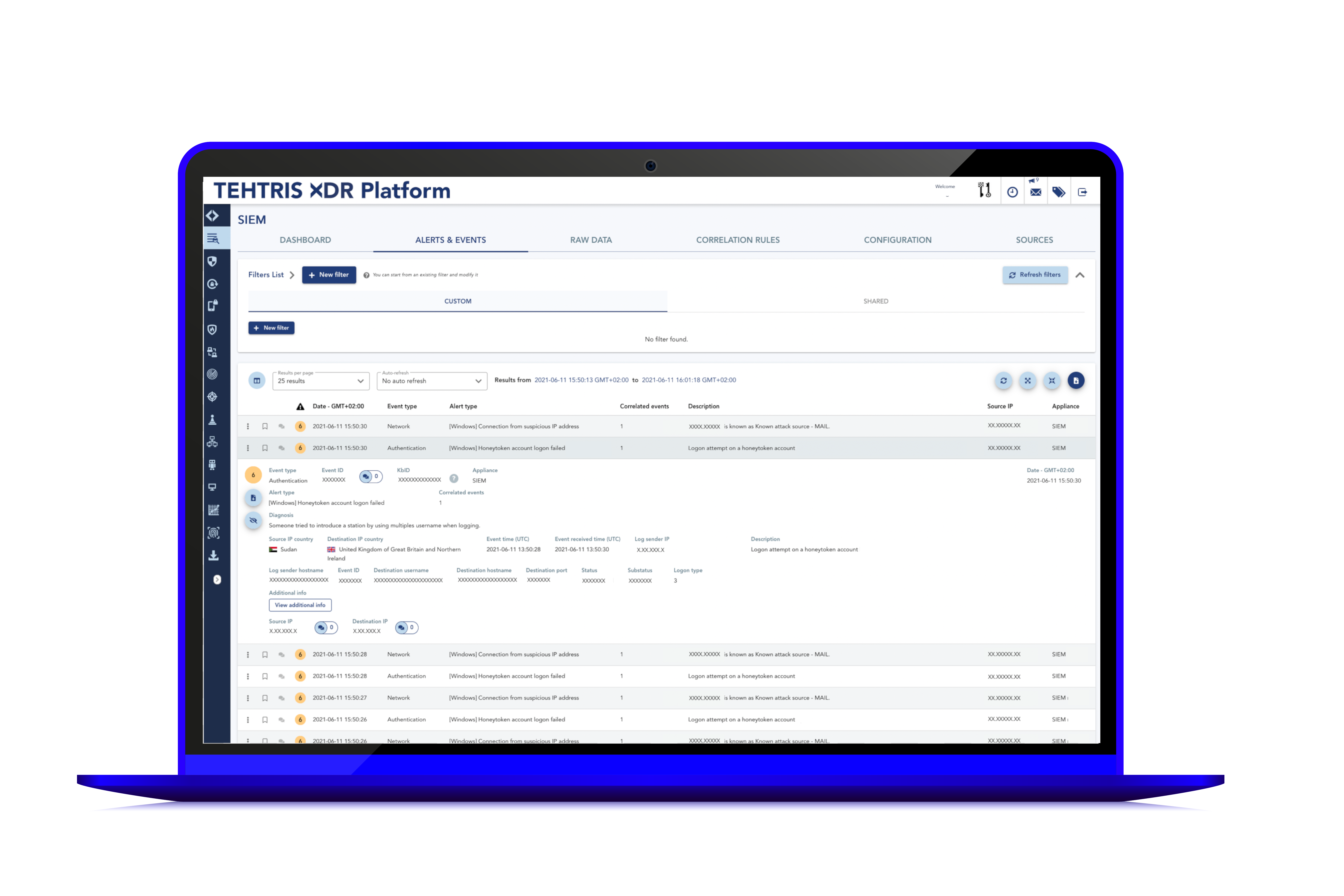 Extend the protection provided by TEHTRIS SIEM
TEHTRIS offers to address the cloud security challenge with its Cloud Workload Protection Platform, which extends TEHTRIS SIEM protection to these spaces. It provides granular visibility into workloads, comprehensive breach protection with unmatched coverage, and powerful automation, among other features.
TEHTRIS CWPP comes with several hundred correlation rules that can be activated to protect your cloud infrastructures.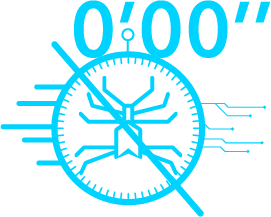 TEHTRIS goes further than other solutions, since in the absence of human operators, active defense systems can be configured to respond autonomously 24/7 to an attack, even unknown, following predetermined criteria and policies, from alert lifting to immediate and automatic neutralization.
TEHTRIS CWPP protects your infrastructure in the cloud, while integrating to your TEHTRIS XDR Platform with tools like SOAR, CTI, Hunting, Compliance, Incident Management, etc.
TEHTRIS CWPP runs on appliances using the TEHTRIS distribution with full disk encryption and advanced protection mechanisms such as RBAC in the kernel and anti-0-day protections.
TEHTRIS CWPP customers can use the cloud, on-premises appliances, or a hybrid of the two modes, control the location and position of data, from a single infrastructure to multi-cloud environments.
As a trademark of TEHTRIS, we also work with our customers and partners in Open Innovation processes, where we are enriched by technical and organisational feedback, in order to always provide the best possible service.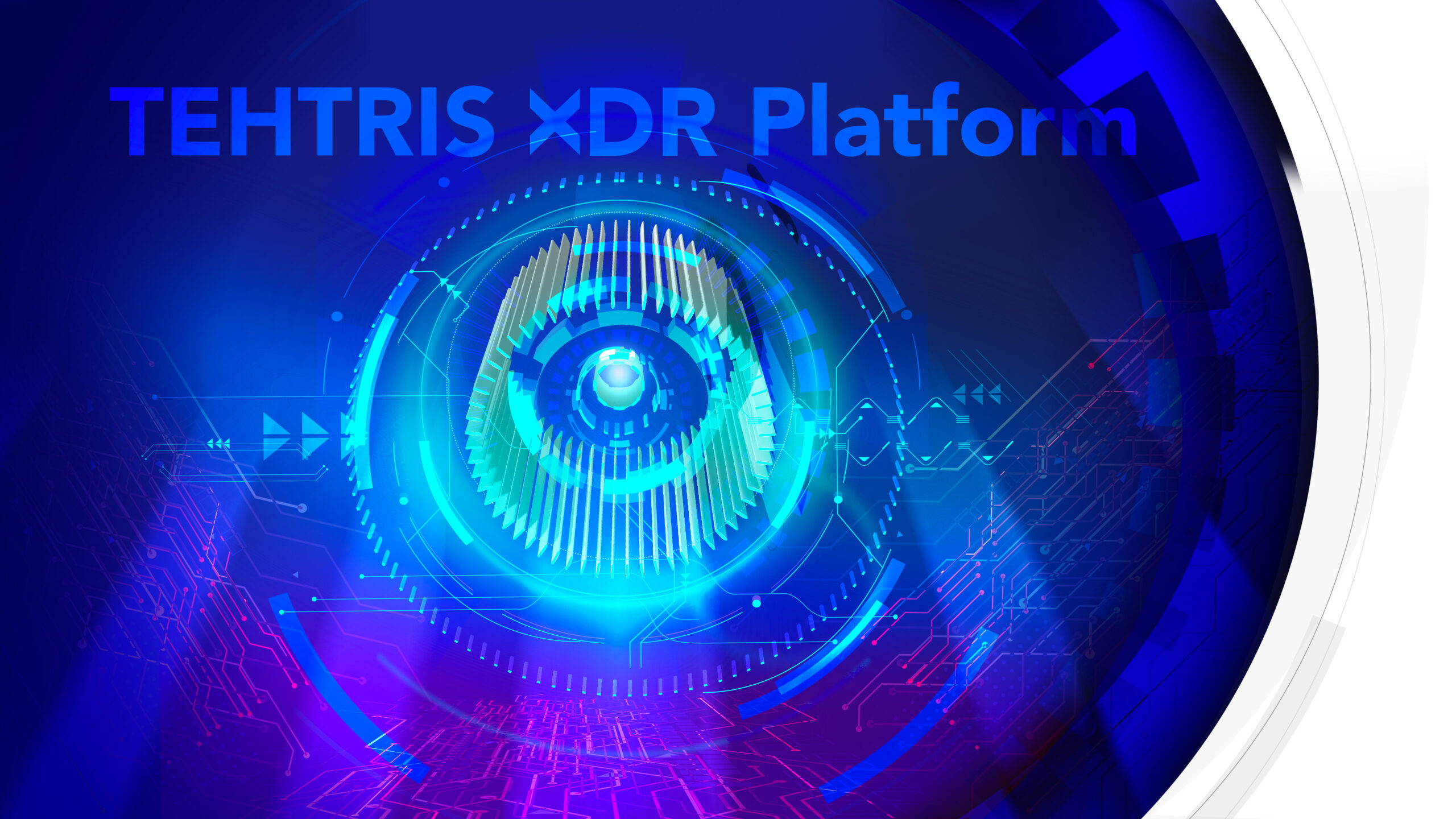 Perfectly integrated into the XDR Platform
When it comes to cybersecurity, orchestrating events and reacting to threats effectively and quickly is a fundamental challenge. One of the best ways to do this is with powerful automation and artificial intelligence. This is what TEHTRIS offers with its SOAR integrated with the TEHTRIS XDR Platform.

MITRE ATT&CK is a knowledge base with a model of the behavior of a cyber attacker, reflecting the different phases of the attack life cycle according to the targeted platforms: Windows, Mac, Linux, mobile, etc.
day to deploy TEHTRIS CWPP
for an update of the threat bases

Preserve the sovereignty and integrity of your data
Since 2010, TEHTRIS innovates and improves its cyber defense solution, through the different modules of the TEHTRIS XDR Platform.
Choose the European leader in cyber security!
* © 2020 The MITRE Corporation. This work is reproduced and distributed with the permission of The MITRE Corporation.
** Gartner and Market Guide are registered trademarks of Gartner, Inc. and/or its affiliates in the U.S. and internationally and is used herein with permission. All rights reserved.
Gartner Market Guide for Extended Detection and Response, Craig Lawson, Peter Firstbrook, Paul Webber, 8 November 2021
TEHTRIS recognized as a Representative Vendor in the 2021 Market Guide for Extended Detection and Response.
Craig Lawson, Peter Firstbrook, Paul Webber, 8 November 2021
Gartner Innovation Insight for Unified Endpoint Security, Rob Smith, Dionisio Zumerle, 12th November 2020,
Gartner Market Guide for Mobile Threat Defense, Dionisio Zumerle, Rob Smith, 29th March 2021,
Gartner Peer Insights reviews constitute the subjective opinions of individual end users based on their own experiences and do not represent the views of Gartner or its affiliates.